In case you missed the first part: Business ideas under P500,000 (Part 1)
These ideas may need more capital and effort to start but its return on investments can be hefty too. 
1. Event and party planner
If you love to plan and host parties and special events, then starting an event and party planning service will be right up your alley. Event and party planners are responsible for organizing and hosting special events such as wedding anniversaries, birthdays, graduations, and award ceremonies for their clients.
ADVERTISEMENT - CONTINUE READING BELOW
Duties can include creating and sending out invitations, selecting event locations, decorations, arranging for entertainers and speakers, selecting caterers and menus, and just about everything else that is required to put on a special event without a hitch, including arranging clean-up after all the guests have left. To go into this industry you must be detail-oriented, well-organized, good communicators, and very creative.
Networking, networking, and more networking will be your main marketing tool for attracting and keeping new business, peppered liberally with a good online presence. Get to know catering companies, event venue managers, and party entertainers. You will also need to build a reliable team of contractors—the businesses and individuals who you can rely on to supply products and services for your events promptly and on budget. They can also refer clients to you. The more reliable your team is, the more successful and profitable your event and party planning service will be.
ADVERTISEMENT - CONTINUE READING BELOW
At a glance
Investment: Under P460,000
Rate: P1,170+
Skill level: 2
2. Wedding planner
Long gone are the days when a great shindig of a wedding could be put on for a couple thousand dollars. Now the cost of a typical wedding can easily exceed P500,000. It is easy to see why many couples now realize that spending P50,000 to hire a professional wedding consultant is not only money wisely spent, but also a very cheap insurance policy on their substantial wedding investment. It is the duty of the wedding consultant to plan the wedding, hire caterers, screen musicians or disc jockey services, book a reception hall, find a florist and help to create table centers and bouquets, make a lot of suggestions, and fix a myriad of last-minute crises. In other words, the consultant does everything required to plan and carry out an unforgettable, perfect wedding.
 If you like to plan a party, are well organized, can calmly deal with stressed people, and thrive in a chaotic atmosphere, providing wedding-planning services would be right up your alley.
ADVERTISEMENT - CONTINUE READING BELOW
At a glance
Investment: Under P460,000+
Rate: P1,170+
Skill level: 2
3. Child care center 
The escalating cost of living has made child daycare a booming industry simply because many families require two full-time incomes to make ends meet. To start for the lowest startup costs, open a homebased daycare facility. Your growth will be limited by how many children you may legally care for in your home, but so will your investment budget. If you choose to expand later, you can open a storefront or office location or in conjunction with an established business or office complex.  Once your center is open, you will find that the problem is not finding kids to fill your facility, but having to turn down parents daily because you are at your limit. Word-of-mouth advertising is generally all the marketing that is required in this industry.
ADVERTISEMENT - CONTINUE READING BELOW
At a glance
Investment: Under P460,000+
Rate: P1,170+
Skill level: 4
4. Pet photography
If you are an animal lover and a great photographer, what are you waiting for? Start a pet photography service! Owners of dogs, cats, reptiles, horses, champion livestock, birds, and even fish can all be potential customers. Full-time or part-time, you can operate the service on a mobile basis, from a homebased studio, from pet shops, or combine all to cover all the bases. Making the experience fun for pets and their owners will also go a long way toward securing repeat business and a ton of referrals, so liven things up with pet costumes, themed backdrops, and by offering pet video recording services, complete with music, titles, and special effects. Likewise, to boost profit potential, also offer a wide assortment of products that customers can have their pets' photographic images transferred onto—key tags, greeting cards, calendars, mugs, hats, T-shirts, sports bags, and bumper stickers.
ADVERTISEMENT - CONTINUE READING BELOW
At a glance
Investment: Under P460,000+
Rate: P1,170+
Skill level: 2 to 3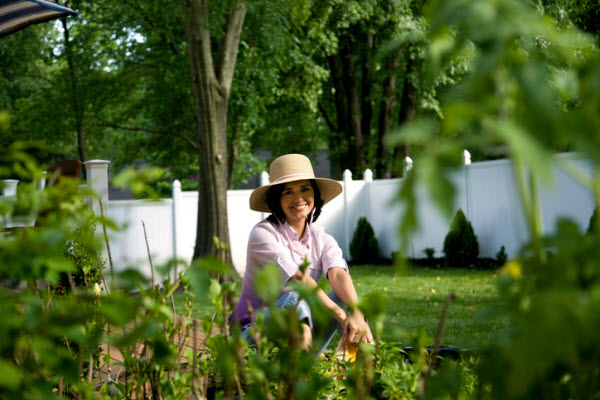 5. Urban farm consulting
Consumers today are highly educated about the environmental and health impacts of the food they consume, including issues like water use, pesticides, transportation, and GMOs (genetically modified organisms). To combat these problems, many are turning to urban farming to grow their own food. For people without a farming background who want to turn their yard, rooftop or even patio into an urban farm, this is where you can help.
ADVERTISEMENT - CONTINUE READING BELOW
If you have a green thumb for growing food, offer your services as an urban farm consultant. You can advise your clients on what plants will work well in their space and how to lay out the farm, how to set up irrigation, ways to protect plants from cold and heat, and when to harvest. You can also charge more to set up and maintain the farm, and go bigger by creating and managing rooftop gardens for restaurants. Get the word out by joining local food and environmental groups, giving free seminars at libraries and community centers, partnering with garden supply stores, and placing signs in the gardens you create that are visible to passers-by. Word-of-mouth—and delicious results—will be key to this business.
At a glance
Investment: Under P460,000+
Rate: Varies
Skill level: 2
6. Expense reduction consultant
Calling all seasoned business managers, controllers, CFOs (chief finance officers), operations managers, accountants, and administrators! You can greatly profit from your business experience and budgeting skills by starting an expense reduction consulting service aimed at all businesses, from small and local to multinational corporations. Expense reduction consultants provide clients with a multitude of services:
ADVERTISEMENT - CONTINUE READING BELOW
Developing short- and long-term budgets
Analyzing fixed and variable overhead
Increasing employee productivity
Analyzing product and service costs
Developing expense reduction strategies to meet each client's specific needs
The objective of the expense reduction exercise is to uncover costs associated with doing business that can be reduced or eliminated entirely while maintaining or increasing the overall efficiency, productivity, and profitability of the business. Many expense reduction consultants specialize in their field of expertise—manufacturing, food services, retail, or small business, for example. Expense reduction consultants generally save clients anywhere from two to 50 times their consulting fees.
At a glance
Investment: Under P460,000+
Rate: P2,300+
Skill level: 3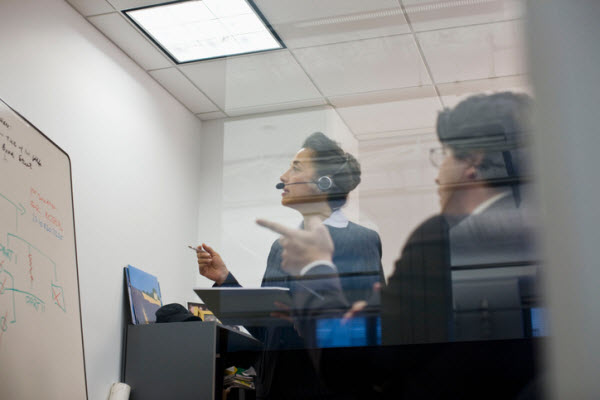 ADVERTISEMENT - CONTINUE READING BELOW
7. Import / export specialist
Considering the many red tape barriers and all the issues surrounding importing products into or exporting products out of the country, it is no wonder that so many businesses do not know how to get started and give up out of frustration. Of course, smart business owners who do not want to miss a single opportunity to grow their businesses and revenues do not give up. Instead, they hire an import/export specialist to guide them through the complex issues of the import/export business—legal, transportation, warehousing, distribution, marketing, employment, environmental, political, and financial.
Starting an import/export consulting business will require experience in the industry or the willingness to learn about the industry. One simple way to market your services is to develop and host a free informational seminar on importing and exporting, and use the event to sign up businesses and individuals who want to get started in import and export.
ADVERTISEMENT - CONTINUE READING BELOW
At a glance
Investment: Under P460,000+
Rate: P2,300+
Skill level: 2
8. Customer service training
At some point we have all received bad service from a store, restaurant, office, or online business—and it has probably happened a lot more than once. The end result of such an encounter is usually a vow never to return to the business, to tell friends your tale, and to even post a negative review online. Rude or poorly trained employees cost companies millions of dollars each year in lost business and referral sales. But companies that take proactive steps to ensure that all employees receive professional customer service and appreciation training have a leg up on the competition.
You can earn a nice living by starting a consulting service that offers customer service and appreciation training programs specifically designed to meet your clients' individual needs. The starting point is to choose a specialty, such as retail, food service, receptionists, and so forth. Training can be based on your own expertise, as well as on the input of other customer service professionals who help create the training curriculum and manuals.
ADVERTISEMENT - CONTINUE READING BELOW
At a glance
Investment: Under P460,000+
Rate: P2,300+
Skill level: 2 to 3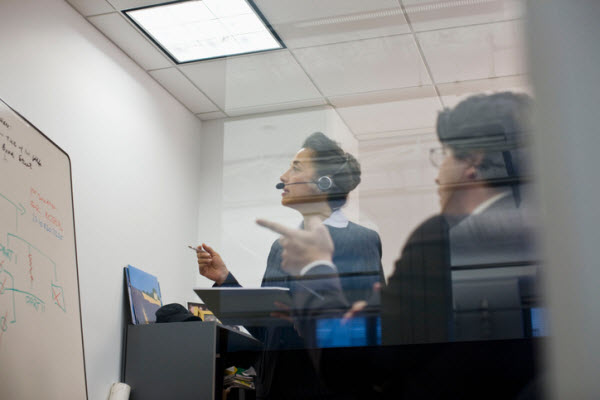 9. Sales trainer
Are you recognized as a top-producing sales professional who knows how to prospect for new business, win negotiations, and close the sale every time? If so, why not share your sales knowledge and experience and make huge profits in the process by training employees, managers, small business owners, and executives to also become top-producing sales professionals?
ADVERTISEMENT - CONTINUE READING BELOW
If you do not want to rock the boat and interrupt your current sales position, you do not have to. You can train students online, via correspondence, with personal conference calls, and by way of evening and weekend workshops and seminars. This way, you can make the transition to full-time sales training as your business and client list grows. Target customers will include small business owners, salespeople, retail clerks, corporate managers and executives, students enrolled in business and marketing courses, professional service providers, volunteer fundraisers, and real estate professionals.
At a glance
Investment: Under P460,000+
Rate: P2,300+
Skill level: 2
10. Small business coach
The Philippines' business landscape is 97% made up of micro, small and medium enterprises. With this number, the future looks very bright, and potentially profitable, for a small-business coaching service. This hot opportunity will appeal to entrepreneurs who are past or present small-business owners, business managers, or corporate executives, especially those with strong marketing, administration, operations, and financial forecasting skills. Because there is a plethora of small-business training schools and courses offered by nonprofit government agencies and for-profit businesses in both countries, you will be well advised to specialize in a specific industry, such as retail or manufacturing, and to offer clients a more personalized one-on-one training service as opposed to a classroom setting. Small business coaches help new and existing business owners with any number of tasks, including business planning, marketing strategies, financial budgets, logistics issues, technology issues, and expansion challenges
ADVERTISEMENT - CONTINUE READING BELOW
At a glance
Investment: Under P460,000+
Rate: P1,170+
Skill level: 2 to 3
If your budget is under P100,000, check these:
Business ideas under P100,000 (Part 1)
Business ideas under P100,000 (Part 2)
*****
Copyright © 2016 Entrepreneur Media, Inc. All rights reserved.
This article originally appeared on Entrepreneur.com. Minor edits have been done by the Entrepreneur.com.ph editors.
Photos from Thinkstock