And just like that, it's the end of another year and the beginning of another one. And for the hardworking Filipino entrepreneur, the year has, overall, been a good one.  [Read about the 10 Outstanding Entrepreneurs of 2010 here]

From January to July,  net inflows of foreign direct investments reach $954 million, reflecting the positive outlook of investors on the country's growth momentum together with the new administration. And according to the National Statistical Coordination Board, the country's gross domestic product, the sum of all the good and services produced within the country, grew by 6.5 percent, higher than the  government target of between  five  and six  percent. And as Entrepreneur Philippines celebrates its 10th year this year, we look back at the 10 events that have shaped the entrepreneurial landscape in the past year.

1.    Jollibee Takes a Bite of Mang Inasal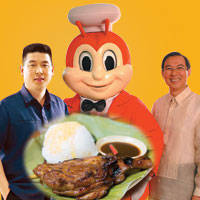 Who would've thought that a small fast-food kiosk that began with a 250 sq m space in the parking building of Robinsons Place Iloilo seven  years ago would turn out to be the one of the country's leading fast-food chains today? Jollibee did.

In what has since become a shining example of Filipino entrepreneurship and the biggest story of the year, in October of this year, fast-food giant Jollibee Foods Corp. announced their plans to acquire 70 percent of Mang Inasal to the tune of P3 billion. And in November, the deal was finally, well, finalized.

At present, Mang Inasal has 312 stores nationwide, 28 of which are company-owned while 284 belong to franchisees. Meanwhile, Jollibee has 703 stores in the Philippines, with 37 outside the country. [Read about Jollibee retaining Injap as Mang Inasal president here]

According to JFC chair and CEO, Tony Tan Caktiong, "Mang Inasal has successfully grown the grilled chicken in the Filipino cuisine segment of the fast food industry. It has been the fastest growing network in the Philippine food service business in the last three years, behind very good tasting food, excellent value, and focused branding."

Considering that Mang Inasal has revenues of P2.6 billion a year, with system-wide sales of P3.8 billion, the price tag is spot on. Meanwhile, JFC, which also holds Chowking, Greenwhich, Red Ribbon, and Manong Pepe's, made P38.4 billion for the first nine months of 2010, with system-wide sales of P50.8 billion in the same period.

Edgar Injap Sia III, the man behind Mang Inasal, was one of Entrepreneur Philippines' 10 Outstanding Entrepreneurs for 2009.



ADVERTISEMENT - CONTINUE READING BELOW