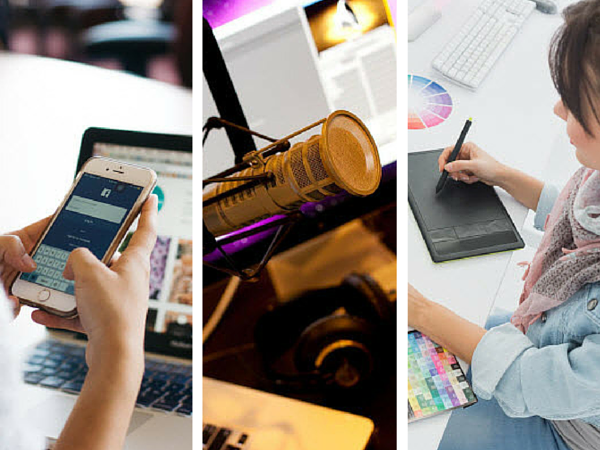 That daytime job of yours may be terrific. But there is one thing that is far more rewarding and meaningful than good pay and benefits: being your own boss.
Still, think carefully before choosing to go down the entrepreneurial path; it carries a lot more risk than punching in for your daily 9-to-5, and it requires a lot more sacrifice and hard work. However, once you are finally reaping the benefits of owning your own business and hustling your way to more money, the sweat and tears you invested will have all been worth it.
ADVERTISEMENT - CONTINUE READING BELOW
Nor do you have to quit your day job in order to get started: five o'clock may mean happy hour or video games for some, but for a growing number of professionals, it means shutting down the computer at the office and firing up that business at home.
So, if you are game, you next have to select what kind of business you want to start. Which type is right for you? Here are 10 great ideas you can build from:
1. Think 'food first.'
A great way to succeed with a business or product is to fill a need, and everyone needs (and likes) to eat. If you love to cook and have access to a kitchen, you are halfway there. Shelf-stable products, candy, jerky, baked goods: You are only limited by what you choose. Find a food you are passionate about, or a recipe that brings you raves, and run with it.
ADVERTISEMENT - CONTINUE READING BELOW
If food is your passion, there is a way to make it a business.
2. Sell what you know.
Packaging your skills and knowledge into an ebook for people seeking to learn a skill or build their career can be highly profitable if you have a strong value proposition and know your target audience.
If you are an expert on any topic, there is likely an audience of people willing to pay to learn what you know. If your expertise does not lend itself to ebook form, you might also create and share online courses. Either way, once you create the digital content, you can continue to sell it over and over again. There's no inventory threshold or manufacturing cost.
No worries if you are not tech savvy, either; that is what services like Udemy.com are for. You can set up online courses quickly and start turning over a regular side income while adding new materials in the evenings when you are free. It is a smart start to a consultancy business further down the road.
ADVERTISEMENT - CONTINUE READING BELOW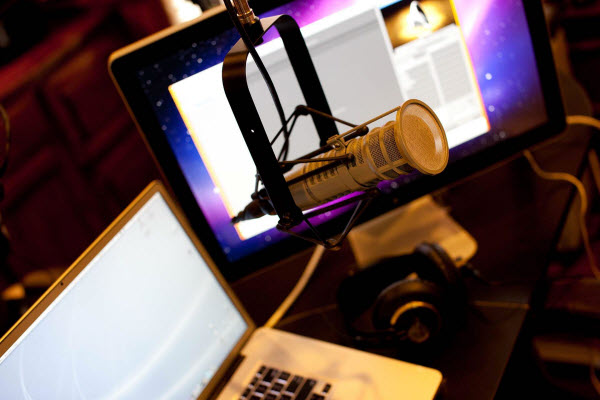 3. Entertain and educate.
Podcasting is another terrific way to use an hour or three in the evening to build a regular audience around a specific topic of industry. Build your audience enough and you can start to pick up show sponsors that will pay for product discussions or short advertising spots.
ADVERTISEMENT - CONTINUE READING BELOW
There is a small investment in equipment, but hosting a podcast online is free. Once you have it set up, you can start sharing it and pushing the RSS out to Google Play and iTunes, to build traction.
4. Manage social media accounts
There is a good chance you are guilty of spending a little too much time on social media. So, if you are going to be there in the evenings anyway, why not get paid to put your expertise to work? Plenty of companies, especially startups in retail, want to build a strong social presence, and they need people to help them make that happen.
The best part is, you can use platforms like Hootsuite to manage multiple accounts and schedule posts. You may be working evenings only, but you can push posts and curate content around the clock.
In 2013, Facebook announced during the Dreamforce conference that it had 25 million active small business pages on its site. There is a good chance some of them need your skills.
ADVERTISEMENT - CONTINUE READING BELOW
5. Run a blog.
Blogging is a fantastic method for building side income. Tens of thousands of bloggers create content every day on topics as diverse as travel, cooking, parenting, art, anime, lifestyle and more. Through a combination of marketing to subscribers, affiliate marketing, ad revenue and sponsorships, these bloggers are growing revenue daily.
What's more is that as your writing skills build, alongside your better grasp of content marketing, you can start marketing yourself to businesses in need of a skilled writer. And you can do that any time and anywhere you like.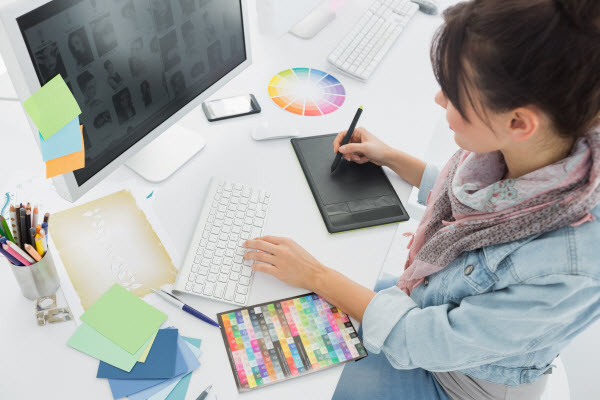 ADVERTISEMENT - CONTINUE READING BELOW
6. Learn graphic design.
Having a formal background or education in graphic design will be fairly helpful here. But, with that said, it's not difficult to learn the foundations of graphic design on your own. With more accessible Adobe software and websites like Canva and Visme, you just need some determination, creativity and a passion for design to get started.
7. Give music lessons.
You will probably want to stick to the instrument(s) you know well, but you can bank the most income and build a solid businesses teaching multiple instruments, or those in a particular class, like strings or woodwinds. Start by giving lessons to individuals to grow your business and get your name out among the community.
As trust among the locals improves, you can move on to holding larger classes with groups. Consider that public schools are steadily reducing their commitment to art and music classes. This gives you an opportunity to work with student classes as your business grows.
ADVERTISEMENT - CONTINUE READING BELOW
8. Develop apps.
It might seem like there is an app for everything, but then someone comes along and revolutionizes the way we do something all over again. App development is a new and growing industry, and there is always a need to be filled. In 2014, the iPhone app market alone created more than 4,000 job postings on the site freelancer.com.
Learning to code might take a little time, but once you start developing, you can comfortably set your own hours to get your app launched. Coding is also a great gateway to building a bigger business when the time is right.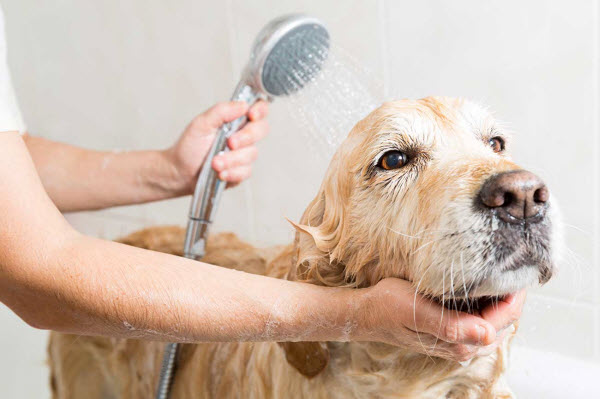 ADVERTISEMENT - CONTINUE READING BELOW
9. Offer pet services.
There are a lot of different opportunities available in working with pets, so you should be able to find something that suits you. Whether you want to start a grooming business in the evenings and on weekends, or just offer pet sitting on a one-off basis, you can establish a highly rewarding small business.
There's the added bonus of enjoyable companionship as well, making this a great choice for those who love animals and need something with a minimal startup cost.
10. Become a handyman.
Your work hours may be limited, but unlike what happens with daytime service and repairmen, you don't have to charge a huge rate for coming "off hours." Customers' "off hours" offer the perfect opportunity for you to save the day when there's a broken appliance.
Advertise in local publications and market yourself to property management companies, then start "making bank" while you repair everything from furnaces to leaky faucets and broken windows.
ADVERTISEMENT - CONTINUE READING BELOW
*****
Copyright © 2016 Entrepreneur Media, Inc. All rights reserved.
This article originally appeared on Entrepreneur.com. Minor edits have been done by the Entrepreneur.com.ph editors.
Photo from pupphavntnl.com, signsofintelligence.net