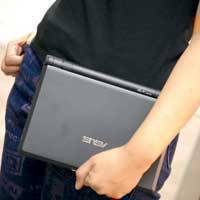 Despite the numerous ways Internet moguls are able to monetize what people consume online, there are still a handful of useful online tools (aside from Google Docs and Skype) available for free—collaboration platforms, customer generation tools, data recovery systems, among others. Most of these tools are downloadable in mobile devices, too.
So whether you're diving into the azure waters of Palawan, shopping your way through Hong Kong, or just staying at home after a tiring week, these applications can help you keep tab on all your business matters.
A damaged hard drive is a major heartbreak. Recuva, aptly named with added swagger, can restore or undelete your files, whether text or multimedia, in your memory cards, USB, digital music players, and even formatted disks. Recuva can also delete your files perpetually, as in no trace at all. It is a portable app, too.

LogMeIn Free
A platform that allows you to view and control documents in your personal or business computers, LogMeIn Free gets basic reports of access and sessions, and even chat, from anywhere in the world. It can even network your devices with shared files. LogMeIn Pro is available for those who want more features.

Zoho Invoice
Can't afford those mind-boggling CRM (customer relationship management) software that are said to make sales report and inventory and bookkeeping easier for you? Here's Zoho Invoice, a software that makes invoicing, client follow-up, and receiving payments easier and more efficient. Track the status of your expenses and projects as well. It has a wide range of apps for collaboration, business like HR and invoicing, and productivity (calendars and memos, among others). It has multilingual and multi-currency capabilities, too.

MailChimp
ADVERTISEMENT - CONTINUE READING BELOW
If you're the kind who'd rather do your own promotion than handing it over to an agency, MailChimp can be of good use to you. You can easily design personalized advertising materials through its designer templates, and then integrate it with Facebook and other social networks. A feature called Social Pro is able to layer your mailing list with public social data—how many subscribers does a particular customer have, his popularity in cyberspace, and his perceived influence. This way, you can tap real people to spread the word for you.