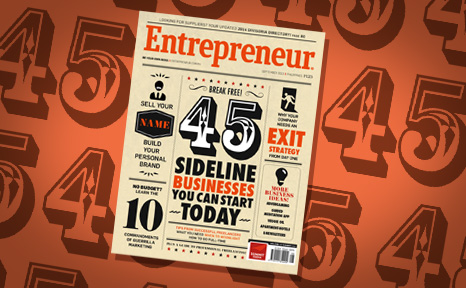 For our September issue, we highlight tips from success freelances and how to go full-time. Do you want to run your own business, gain practical experience, and still keep your day job? Read this issue for 45 sideline business ideas and a step-by-step guide to professional freelancing to get you started.
There is no getting around it - you need marketing for your business to survive. Remember, out of sight, out of mind. The good news is, you don't need a big budget to get you started. You can even get by initially on the resources you already have. You just need some creativity, time, and yes, common sense, to get the ball rolling. "Guerrilla marketing...gives small business a delightfully unfair advantage: certainty in an uncertain world, economy in a high-priced world, simplicity in a complicated world , marketing awareness in a clueless world," says Jay Conrad Levinson, the father of guerrilla marketing.
ADVERTISEMENT - CONTINUE READING BELOW
Is your company wired and engaged? Having engaged employees is key to business growth and survival, and now, human resource managers can turn to technology to help them build a workforce that's committed to company values and objectives. To read more of the September issue, download your digital copy of the magazine here.