Networking, or network marketing, is a marketing strategy typically done by an individual, rather than a company, to retain and enhance contacts of personal connections for promotions of a product or service, in lieu of traditional forms of advertising.


According to the Direct Selling Associations, as of 2007, there were 62.7 million in the global direct selling sales force.


Networking utilizes interpersonal relationships and social networks, and makes the most of these networks to bring in more customers to the business. It is also a great means to expand one\\\'s business to a wider market, beyond your current contacts.Networking becomes even more effective in those your network have influential connections of their own.


One way of extending  your network is by attending networking events. When attending such events, here are some pointers:

 
1. Select the right business networking activity or group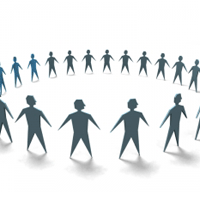 The key here is not to join every networking opportunity, but to choose those that will secure you the most benefit. Ask the opinion of other entrepreneurs who have previously joined these events.


ADVERTISEMENT - CONTINUE READING BELOW
2. First impression lasts, even in network marketing
 Do not forget the names of the persons within the group and their business profile. During conversations, get in the loop but be polite. Learn the value of listening to other people, and not interrupting. Don\\\'t push business services when they are not called for yet. Timing should always come right.
3. Avoid the tactics of a desperate salesman

Aggressive sales talk is a no-no. Instead, learn to create perfect business blurbs or spiels that may last for only a few seconds, but are still appealing.