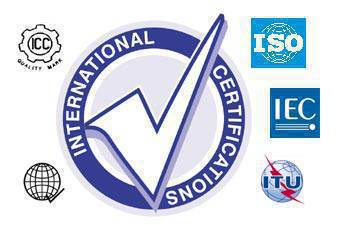 Without standards, products will pose risks rather than actual benefits to the consumers. Just imagine plastic chairs not being able to hold the weight of a 200lb person, an electrical extension cord that does not properly conduct electricity, or a mobile phone charger that overheats after an hour.

Signs that say "ISO Certified," "ICC Quality Mark" and "BPS" have been placed on the packaging of products, especially electronics, but very few appreciate and understand the importance of these signs on the products.
The ISO Certified mark is given to products and companies that have complied with the strict requirements of the International Organization for Standardization. The Importation Commodity Clearance or ICC Quality Mark and the BPS or Bureau of Product Standards, are marks of quality given by the Bureau of Product Standards for imported and locally manufactured products, respectively.

During a seminar at the Department of Trade and Industry's Bureau of Micro, Small and Medium Enterprise Development, the BPS explained the benefits and importance of adhering to the requirements set forth by the government.

Products that range from home furnishings, construction materials, electronics, and holiday décor, among others, are subject to the standards and tests of the BPS.

If you are still wondering why you should follow the standards set by the BPS, here are five reasons that should get you reaching out for that booklet that lists the standard requirements.

1.    Quality
With the requirements set by the BPS, products sold in the market have a uniform benchmark for quality. Conformity of products to standard provides assurance about its quality, safety and reliability.

2.    Acceptability
A product that has complied with the requirements set by the ISO is acceptable in most markets worldwide. Electronic gadgets, for example, are compatible with other products in the worldwide market.

3.    Demand
Being able to meet the requirements of the international market, the products are able to fill in the demands of the international market.

4.    Export
As most standards adopted by the BPS are from the International Organization for Standardization, the quality of the products is acceptable in the worldwide market, making it viable for export.

5.    Process
With a standardized procedure, the company will be able to track the whole process, and trace sources of defects, should there be any, immediately.


ADVERTISEMENT - CONTINUE READING BELOW