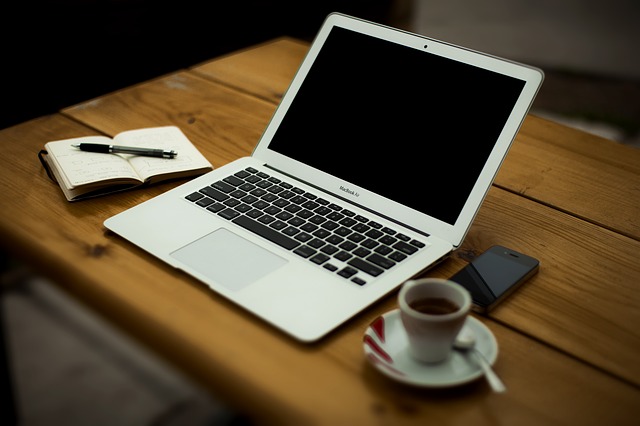 One surefire way for first-timers to save on overhead expenses is to set up shop at their house. It may sound like a simple solution, but many challenges also come  with the creature comforts of home, such as a tendency to slack off, the problem of privacy, and not being taken too seriously by people in the industry.
There are rules, however, on how to make this type of arrangement work for you.
1. Make your office space look like an office
Christopher and Darlene Pacheco of GMR InternetAdvancement made sure that their office contains no distraction such as TV.
GMR InternetAdvancement is engaged in outsourcing projects for social media advertising, Web 2.0, and business blogs for U.S. clients. Darlene says: "The office is also soundproof, with a glass sliding door, so even if the kids make noise, the employees are not bothered from their work, and vice versa. We also put in another entrance to the house that goes straight to the office, so the employees do not have to pass through our living rooms." She adds that the office is strictly a no-play zone for the kids.
ADVERTISEMENT - CONTINUE READING BELOW
2. Set boundaries for your employees
"There may be a tendency for them to slack off, because of the homey environment. But we tell them even during their interview that we expect them to work in a professional manner.  We also weed out right away applicants who seem to have attitude problems, because they will really have a hard time remaining focused with this type of  work environment," Darlene explains.
3. Keep your books in order
To help you keep track of where every cent goes, Chef PJ Aquino of Arla's Restaurant  says: "Have a good accounting system and a reliable bookkeeper to keep every peso that comes in and goes out in check. It is still a challenge for our business to implement this 100 percent, but I think this is where most entrepreneurs fall short. This way you can really gauge if you are making money, breaking even or just enjoying your hobby."
ADVERTISEMENT - CONTINUE READING BELOW
Arla's Restaurant is run by Chefs Jeff and PJ Aquino from a compound right across their house.