Food businesses can take so many forms, such that operating one type is vastly different from running another.


For instance, running a food concession business is so unlike running a restaurant or a food cart. A food concession may take one of several setups: vending, food consignment in an already existing canteen, or running the canteen itself.


ADVERTISEMENT - CONTINUE READING BELOW
A canteen is said to have a captured market, whether it is located in a school, office building or factory.  This does not make running the business any easier. It just presents a particular set of challenges depending on the market one chooses to serve.

 
1.    Imaginative menu

Since a canteen has a captured market, it needs a menu that offers  sufficient variety, says Marie Paz Pineda, a food concessionaire for about 22 years.


"You serve the same people everyday and they should not get tired of your offerings," says Pineda. It is then important for a food concessionaire to regularly introduce new items to the menu.

 
2.    Little promotion

Canteens need very little promotion and advertisement. Entrepreneurs who are in this business, therefore, hardly spend for advertising.


3.    Segments

There are three market segments usually served by food concessionaires: students, office employees, and factory workers.


Among the three, students–specifically private-school students—are the most lucrative for Pineda, who runs  canteens in an exclusive school and dormitory in Manila.
ADVERTISEMENT - CONTINUE READING BELOW
"Students from such schools have more purchasing power," she says. "Moreover, students lead active lives, so they tend to eat more."


On the other hand, Annie Valdez, who co-owns CTED Food Services, says that catering to office employees is more profitable, because an office canteen could be operated continuously throughout  the year, unlike school canteens that are shut during school vacations.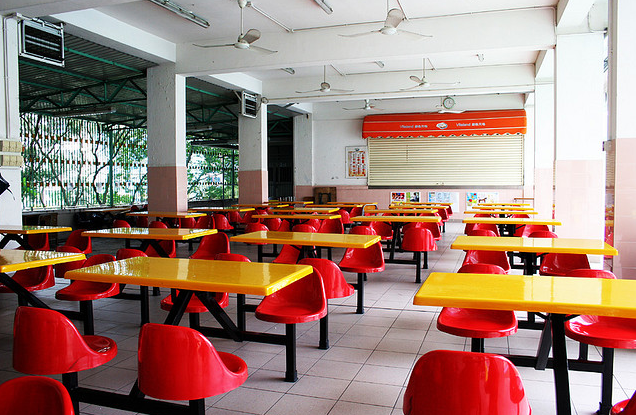 ADVERTISEMENT - CONTINUE READING BELOW
4.    Rent

This depends on the leasing policy of the property administrator. Valdez cites her parents who run a factory canteen as an example: "They don't pay any rent. Even the utilities, such as water and electricity, are free of charge," says Valdez.


"The administrator wants them to cater to the factory workers. The disadvantage, though, is that they couldn't increase their prices since these workers have limited budgets."

Rental rates may also vary depending on the size of the facility being served and the location of the facility.

 
5.    Lease contract

The lease contract in schools is usually co-terminous with the term of the school headmaster or the signatories of the contract. For office buildings, the contract usually lasts for a year; however, it may vary depending on the policies of the building association or administration.

Valdez and Pineda generally find it easy to deal with school administrators. However, Valdez advises would-be food concessionaires to practice pakikkisama, that is, to be very accommodating of the administrator's policies, whether the concession is located in a school, office building or factory. PR—public relations—is very important in any business, they stress.
ADVERTISEMENT - CONTINUE READING BELOW
6.    Operating hours

They must match the influx of customers, whether students, office, or factory workers. Valdez starts her school canteen operations as early as 5 a.m. and ends at 7 p.m. Pineda operates her school canteen from 7 a.m. till 6 p.m.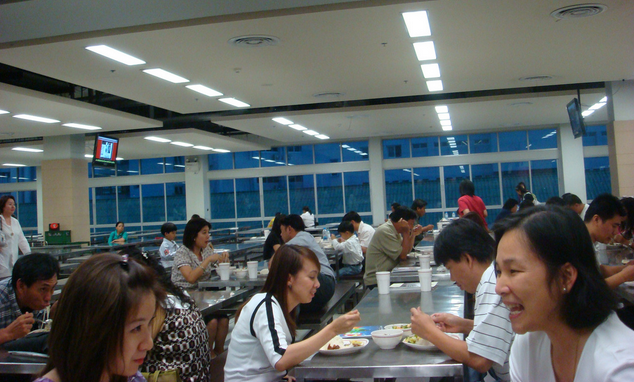 * A food concession business has its own set of advantages and disadvantages when compared to other types of food businesses:

•    Complicated inventory system

There are a lot of items to track when operating a canteen. These include cooked dishes down to the last cooking ingredient, cooking and eating utensils, and kitchen equipment. Valdez conducts a monthly inventory of her canteen's stocks and utensils.
ADVERTISEMENT - CONTINUE READING BELOW

•    Close supervision

Running a canteen requires a lot of attention from the entrepreneur – it is not something the owner can just leave to the care of the employees. Food concessionaires need to have production systems down pat before delegating supervision to employees, specifically the operations manager.
The initial capital needed to start a school canteen depends on the size of the facility to be served, the equipment to be acquired , the number of customers served , and extent of the renovation required, if any.


For a canteen with a serving capacity of some 200 people, an initial investment of P1.5 million to P2.5 million is required. About 70% of that amount would go to acquiring equipment, and the rest could serve as the initial working capital.