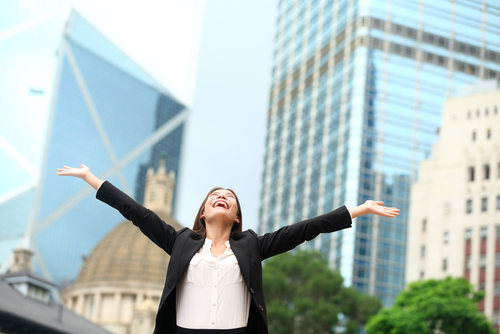 <>In a recent study conducted by the International Marketing Group (IMG), an astonishing 45% of Filipino retirees are now turning to their children for financial help while 30% rely on charity. About 23% have no choice but to continue working. Only 2% of them are financially independent.
If you want to spend your retirement years traveling for leisure, living in style, and enjoying the little perks in life, you should start investing for your future. Ideally, we should begin our retirement savings and investments while we are still young. But still, if you haven't started on it yet, better be late than never.
IMG shares these six logical and practical tips that can help you achieve a fulfilling retirement.
1.    Have the discipline to increase cash flow
You can opt to either shrink your dream to fit the size of your income or increase your income to fit your dream. Challenge yourself to grow and make a change. Learn how to save money and refrain from buying things that you don't really need.

2.    Provide proper protection
The healthcare benefits that employees have are just for the short term. Logically, upon retirement, your healthcard coverage will also be gone. This early, look for a long-term healthcare investment that can spare you all the trouble when you reach your retirement age. The sooner you invest on this, the better it will be for you and your family.
3.    Manage debts
Save a portion of your present income for your future needs. Never purchase things using expected or future revenue. Avoid having debt in any form to prevent unnecessary loss of earnings. If it can't be avoided, pay your debt as soon as you can before it incurs interest and grow out of hand. Control your discretionary spending. You may ditch those credit cards, if those just lead you to excessive and uncontrollable shopping habits.
4.    Create an emergency fund
There is a reason why there are available fire extinguishers in almost every establishment. Just "Break Glass in Case of Fire" and you'll be safe. It is also important for you to have your own glass to break in case of a life emergency. IMG recommends saving at least 3 to 6 months worth of your monthly income as an emergency fund to prepare for the unexpected, like accidents or natural calamities.
5.    Asset accumulation
There are two types of income – the active income that comes from your direct labor and the inactive income that comes from your investments like businesses. An inactive income can be a reliable resource when you suddenly lose your job. Make use of your spare time wisely by taking multiple sources of earnings to save more money.
6.    Preserve your estate
Have a good estate plan. Build a solid financial foundation. Make sure that when unlikely occurrences happen to you, your family can use your assets to go about their daily lives. Preserving your estate will be a walk in the park if all the above tips will be observed.
Money is something that is hardly earned but it is also easily spent. Observe self control and financial discipline so you can make investments and save for your retirement.
ADVERTISEMENT - CONTINUE READING BELOW