One of the biggest hurdles a  business must face is finding a good location. A good location not only results in very good sales but also enhances the business's brand equity. Thus, a good product coupled with a good location can serve as the cornerstone of success for any business.


Why You Should Look for a Good Location

A good location offers a lot of benefits to the business.


1.    Accessibility to your Target Market

In a very competitive environment, being near your market can be critical, making your business visible to the people, to the consumers who matter to you.

Being on or near vehicular or foot traffic can be an asset for your business. Being near important landmarks is also helpful – people will have a very well known place marker from where they could reach your stores.


2.    For Service Businesses, Location is Perhaps Less Critical

In such cases, the visibility of your office or store is probably not so important as for businesses that sell products. However, you will still have to find ways to communicate with your market; sometimes this may mean spending for advertising, in order to let people know about your business.


ADVERTISEMENT - CONTINUE READING BELOW
The location of service establishments also affects staff efficiency in terms of travel time, of staff making client calls.

3.    On-Site Promotional Activity

If you are in a very good spot that is highly visible and central to your market, you can take further advantage of your location by having on-site promotional activities.


Design your activities such that they would attract crowds to your place of business. Some retailers use their location as well as their building architecture itself to mount unique and attention-grabbing promotions, able to attract the attention not only of customers but of the mass media as well.


On site-activities can help you generate publicity with very little PR (public relations) costs.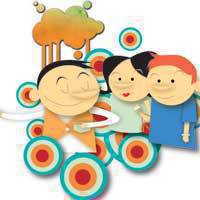 ADVERTISEMENT - CONTINUE READING BELOW
4.    Faster Response Time

Having a good location – being central in relation to your market – will allow you to respond to your customers faster than competitors who are more remotely located.

Deliberately make your excellent location a differentiating factor for your brand.

Business Location Options

There are numerous options for businesses as regards location. Be mindful, though, that each type of location has its own set of advantages and disadvantages.

 
5.    Shopping Mall

This is one of the most common locations for a business, especially those engaged in retail. The primary advantage of locating in malls is the fact that a large number of people visit shopping malls everyday.


Since malls draw in thousands of people daily, businesses that locate in malls are granted high visibility resulting in high brand awareness. Unfortunately, locating in malls can also be very expensive, especially for startup businesses.


To do well in malls, it is advisable to have a novel product in order to cut across the clutter of competing businesses. Compared to other locations, there is greater brand recall and visibility when businesses locate in malls.


ADVERTISEMENT - CONTINUE READING BELOW
However, such businesses must have sizable resources in order to sustain operations, Also, depending on the type of business, the mall may get a percentage of the gross sales.


There are also numerous fees to be paid when locating in malls.

 
How to approach shopping malls?


The first step towards locating your business in a shopping mall is to pitch your product to the mall administration.


Lourdes Alano, tenant mix director for Robinsons Malls, says that all businesses hoping to locate in the malls first need to pass a selection process.


Write a letter of intent describing the business concept you have. In the case of Robinsons, this can be done online. Afterwards, you will be requested to provide requisite documents such as business prospectus and the required business permits.