The importance of sales to any company cannot be overstated. Without sales, there is no business to speak of. Sales levels determine a business's health. The good news is one can ensure robust sales by learning how to go about each step of the selling process. Take a leaf from some of the country's successful retailers, whom we've asked here to share the secrets to their booming businesses. Here's what they have to say about the "S" word.
Eileen Grey, owner of the Picture Company, a photo studio specializing in children's portraits

1. How does one come up with professionally made marketing materials?
"Have a clear vision of your target market and the product you are selling. The billboards, the brochure, and other advertising materials have to communicate at once who you are and what you offer."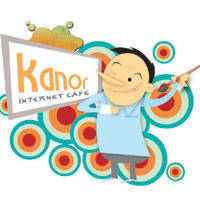 2. How does one create a store logo?
"Get a really good artist to create the logo, which should communicate what you are all about. Keep in mind that the logo must work for the signage--not too thin or too long that it wouldn't be readable. It should also stand out and not just look like any other brand in the mall. Colors and look should not be cliche. Don't follow what everybody else is doing, such as hanging back-lit signages. Do what works for you."

3. How does one conduct a sales meeting?
"Keep the meetings short but focused. Create the momentum, but let your staff do the reporting. Ask them to report by twos, or dyad style, to the whole group. Set a time limit for each report; don't let anyone butt in. Get a good facilitator with a discipline for this. Assign someone to record items for further discussion so these don't take up everybody's time. This way, the managers know you value their time."

4. How does one motivate his sales people?
"At the start, set monthly targets and incentives for everyone in the company. Announce the incentives during the weekly meetings to get everybody excited. Monitor performance to find out who needs coaching. Get creative with sales monitoring charts; you can present them like the game of "snakes and ladders." Set a monthly meeting for sales reporting, and let the managers call up one another to check on everybody else's standing so they can rally their team to outperform the top-grossing store. For quarterly or yearly meetings, research new lessons, or go back to basics and define the meaning of sales. And keep it fun! After the meetings or training, get together for drinks to know more about each other."

5. How does one keep the sales team from feeling burned out?
"Make them a part of the solution and the goal setting. Reward them for reaching goals. Share the vision with them. Those who are part of something big always have the big picture, instead of the obstacles, in mind."

6. How does one use the grapevine to boost sales?
"Continue to innovate and perfect your product and service for this guarantees the best word of mouth."

7. How does one get customer feedback?
"Give gifts to customers who take the time out to fill out questionnaires, because most of them just do not have the time for it. Encourage them to call the store manager's attention for whatever concerns they might have. Go further by making it easy for them to complain by giving your mobile number, e-mail address, and suggested feedback form."

8. How does one develop a cult following for his store?
"Set up a program that gives members privileges and freebies not available to walk-in clients. Strive to move ahead with newer and more innovative offers. Set yourself apart by working toward a total customer experience."

9.  How does one create a rewards program for loyal customers?
"Automatically track points from the time a sale is made. Reward customers with points for every purchase, or offer merchandise that members can purchase with points and a minimal cash out."

10.  How do I use new technology to introduce a new product or service?
"Use an e-mail or text messaging system to announce discounts and promotions with an option to unsubscribe."

11.  How does one become a media-savvy entrepreneur?
"New concepts attract a lot of media attention. Treat media practitioners with your product or service. Media exposure can really increase foot traffic and brand loyalty."

12.  How does one create a shopper-friendly ambiance in the store?
"Hire 'fun makers' or train staff on customer service and encourage them to be more in tune with the image they project. They have to be approachable, friendly, and accommodating. Make sure all the labels and prices are visible and easily understood. Have a menu of services and price lists for shy clients."



ADVERTISEMENT - CONTINUE READING BELOW