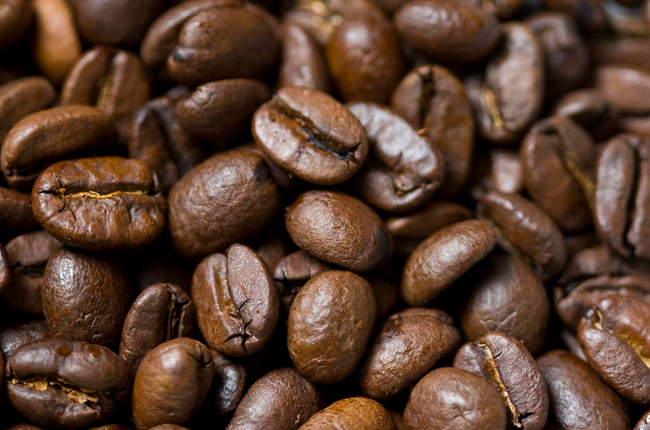 Like many other Filipinos, 40-year-old Arvin Lagura thought that the pastures outside the country are greener than what his humble hometown of Tagbina in Surigao del Sur had to offer. Thus, he ventured into the vast oceans as a seaman for seven years while his wife, Jane, tended their small business.

"I did not see the potential of the coffee farm then," he said.

But soon, Arvin realized that he was trading more than time away from his family to earn the dollars abroad. "Since nakapag-ipon na rin naman kami, I thought that it was about time na bumalik na dito."

Good thing, Jane was a thrifty one and set aside all the savings of Arvin during his stint abroad. "We relied on our small business for our daily expenses. I saved what he was sending us," she revealed.
ADVERTISEMENT - CONTINUE READING BELOW
His homecoming

When Arvin arrived in the country, he immediately got into action to expand their businesses, which includes a grocery, a coffee buying station, and an agricultural supplies store. "We would help other farmers in the province and neighboring provinces with their inputs in their coffee farms. In most cases, they will borrow from our store–-grocery items, fertilizers, rice-–and they will pay it during the harvest season," he said.

Aside from helping farmers with their inputs, Arvin also helps the farmers who sell their coffee beans to them. "We try to teach them the proper way of planting coffee so that they can produce quality beans, also with how they clean and dry the beans." Arvin himself, owns a small coffee farm.
Thriving industry

The coffee industry in Surigao del Sur is thriving today, primarily due to the competitive buying price of coffee.

"Since Nestlé opened its Satellite Buying Stations in the provinces, mas na enganyo ang tao to go back to planting coffee," Arvin said, adding that the buying price of Nestlé is based on the world market trading price of coffee.

For the past 16 years, Arvin has been engaged in the coffee business, serving as the link to the smaller farmers in his province and with the giant food manufacturer. He has been able to send his children to school, acquire vehicles, and most of all, spend more time with his family.
ADVERTISEMENT - CONTINUE READING BELOW
*This is an updated article.