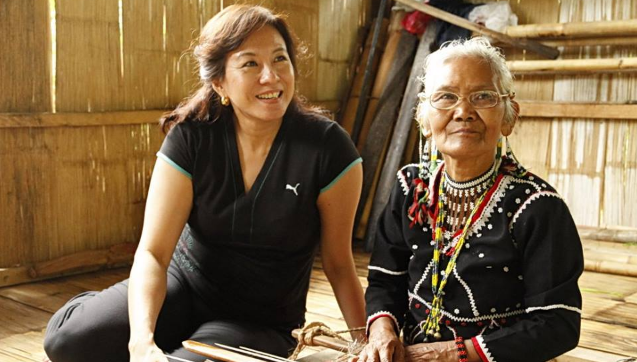 When Chit Juan, Reena Francisco, and I launched ECHOstore Sustainable Lifestyle in 2009, we never really knew what our end product would be. We still don't, as it continues to morph and organically grow and expand, even as we re-create and tweak existing business models: retail, licensing, e-commerce, and export. Then again, it was always about expressing the DNA of ECHO: Environment, Community, Hope, and Organization, by sustaining the self, the community, and the planet. We are now on our fifth year and going steady.

ECHOstore was first a business with a social mission. We wanted to help others and create social impact. First, we looked inward: we wanted to spend the second half of our lives in a business we would enjoy and that could grow old gracefully. Then, we looked outward and saw a gap: community and small producers had no place to sell their products; the planet was badly in need of some rah-rah support, and consumers really wanted to buy, but didn't have a lot of ethical choices to choose from. We wanted to be healthy and share what we now know as the "sustainable lifestyle."

Reena wanted to cook her recipes using the products we sold at the store, so we launched ECHOcafé to support sustainable foods, 'locavorism,' and slow food. ECHOmarket was set up so we could have fresh organic produce, as Chit wanted to be a farmer when she set up ECHOfarms. I wanted to do yoga to support the wellness side, so I set up ECHOyoga Shala. Suddenly, our lifestyles were defining our business, just as our businesses were supporting the health and sustainability we wanted to achieve in our lives.
ADVERTISEMENT - CONTINUE READING BELOW


First green store in an urban mall
When we opened ECHOstore in Serendra, we were the first green store in a high-end mall. Two years later, other smaller stores and green businesses started, some of them with products that we also sold. Our store became a lab where community products were market-tested, a hub where like-minded people would come and meet.

And while we first served sustainable food and advocated 'locavorism' through our ECHOcafé and Le Bistro Vert, a bistro we once had, we are now so happy to see the farm-to-table movement accelerating through chefs who take special effort to use organic and natural ingredients.

One of our biggest challenges was sustaining the business, especially since we were selling community products. Micro-producers had to be taught about the niche and specialty market that could make better profits for them. We had to keep teaching and teaching, and continue to teach.
ADVERTISEMENT - CONTINUE READING BELOW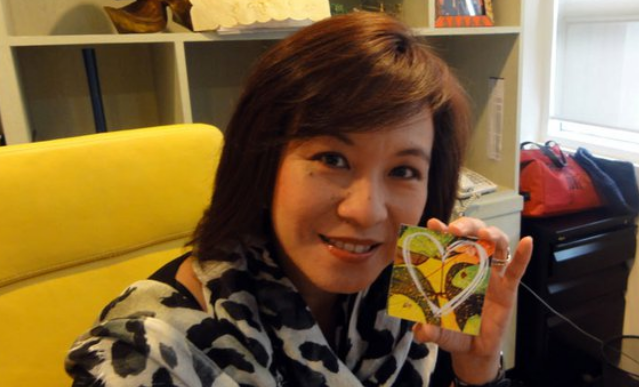 Minding the gaps
We learned that we had to be quick to innovate new formats and products, and to understand market trends. We also realized that we could not just offer retail space for community products, but that we had to dive deep into helping the communities themselves prepare their products for our specialty markets. This is why we set up the non-profit ECHOSI Foundation (Empowering Communities with Hope and Opportunities through Sustainable Initiatives)—to focus on the development programs that would link arms with ECHOstore as the retail, for-profit social enterprise.

"Mind the gaps" is what I would tell young social entrepreneurs. Look around and see what is missing so that you can try to innovate and create new products and services to answer the need.

A social enterprise is first a business that needs to be sustained. This includes knowing your product, costing it, marketing it, and working on your commercial strategies and financials, while understanding your consumer base.

"Make the world a better place" is not just a song, but a whole inspiration for life, and guides the choices one makes in business. Our values must embrace social and environmental concerns to effect the changes we want to see in our world today.

ADVERTISEMENT - CONTINUE READING BELOW
Jeannie E. Javelosa is the president and a trustee of ECHOSI (ECHO Sustainable Initiatives) Foundation, and co-founder of ECHOstore Sustainable Lifestyle. ECHOstore is in Serendra, BGC in Taguig; Podium in Ortigas; Centris Mall in EDSA Quezon City; Salcedo Village in Makati City; and soon Cebu. The ECHOstore family includes an online store, ECHOcafé, ECHOmarket, ECHOfarms in Silang, Cavite, and ECHOyoga Shala in Makati City.
This article was originally published in the July 2014 issue of Entrepreneur magazine and was recently updated by the online editor. Subscribe to the print or digital version here.    

Photos from Jeannie Javelosa's FB page