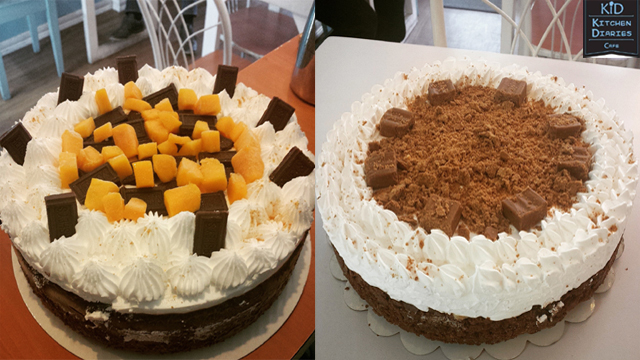 If you would ask people about their reasons for not starting their own business, you would surely hear the most common excuse: lack of capital. But 32-year-old entrepreneur Anj Dayao has a different take on it. For her, "If you don't have funds, make funds."

Dayao had always wanted to become an entrepreneur but money and work always get in the way. To be able to get out of this situation, she thought of pursuing multiple sidelines to create a fund for her business plans. "I did several sidelines while I was working for a banking and finance company. I did buy and sell, I joined bazaars, and tried online selling. I sold flowers and baked cupcakes during weekends," she shared. 

"I never thought of turning my hobby into a money-making career. Before, I was only baking for my family and friends. I would just give those as presents. But when my sister asked me to bake for her friends, they liked it and advised me to turn it into a business," she narrated. From there, an overwhelming number of orders came in.
ADVERTISEMENT - CONTINUE READING BELOW
There was even a point when she needed to stay up as late as 4 a.m. just to finish the orders and then report to work at 7 a.m. Thus, she eventually decided to quit her corporate job and focus on her new business. "I tried doing both careers at the same time but I failed. When I am baking and staying up all night just to finish everything, my corporate work suffers the next day. So I decided to let it go," adds Dayao.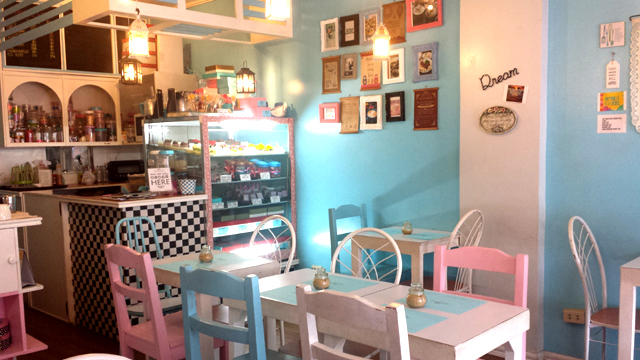 ADVERTISEMENT - CONTINUE READING BELOW
Building Kitchen Diaries
After she left her job, Dayao was left with hopes of making her business a success. "I initially wanted a café serving cakes and coffee. To be able to put things together, I needed a space for it," she said. She started her full-time entrepreneurial career by scouting for the perfect location of her café. She would go from one place to another, conduct research of her possible competitors and target market, conceptualize the menu, and ask advice from different people. Not long after, she found an ideal site in Kapitolyo, Pasig City and put up Kitchen Diaries using all the money she earned from her sideline jobs together with her savings.  

The business had a slow start when it began operations in the last quarter of 2014. But that didn't hinder Dayao from making it big in entrepreneurship. "Yes, we started slow. But we were able to catch up after a few months because we focused on developing our brand by knowing our customers' feedback. I used those suggestions to improve our products," she said.


ADVERTISEMENT - CONTINUE READING BELOW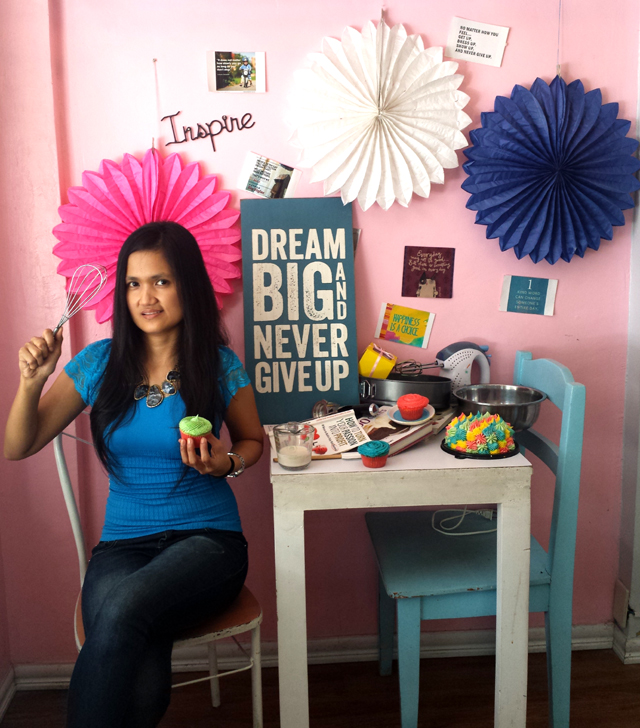 Banking on customer engagement
Kitchen Diaries prides itself in rendering effective customer service. For its owner, engaging customers can translate to repeat business and referrals. Dayao lets her customers be involved in product and service improvement decisions. "For us, it's not a matter of selling or how many customers you get every day; it's more of the connection we build with them. By being connected, we are able to win their trust, and that translates into sales," she explains. 

Quitting her corporate life and taking the risks of entrepreneurship is a difficult task, but Dayao managed to win over her fears as she has always believed in her passion. "My only advice for them is to really work hard for what you believe in despite all the problems that get in their way. Financing is a problem, mindset is another. If you think you can't, you really can't," she shared. 
ADVERTISEMENT - CONTINUE READING BELOW