As long as people are people, they will always have the urge to collect and showcase photographic images of themselves and of the people, things, and places they love or care about. And as digital cameras have made capturing those images even more convenient and affordable, a new industry that caters to this urge is expected to experience a quiet but sustained growth. That industry, in case you haven't heard of it yet, is known as scrapbooking.


As defined by the industry's originators, scrapbooking is the artistic way of compiling and preserving photographs and souvenir items in highly customized albums. It is distinct from the traditional scrapbook method in that it uses not the typical off-the-rack albums but ones that offer a wide range of decorative papers, specialty leather strips and stickers, and other types of personally chosen embellishments.


In the United States where the fairly new industry started getting noticed around 1998, scrapbooking has grown into a $3 billion business, recording a growth rate of about 20 percent over 2004-2005. In the Philippines, however, it is still very much in its infancy, posting only a very modest but steady growth during the past six years.


ADVERTISEMENT - CONTINUE READING BELOW
Thus far, the few major local players in this industry have put up scrapbooking stores only in the major high-traffic malls, with some also selling their products and services online. There are quite a number of home-based players in the industry, too, most of them also using the Internet as their main sales vehicle. It is therefore still largely an open country for prospective small-scale entrepreneurs.

As might be expected, the primary market of the scrapbooking industry is the broad spectrum of women ranging from new mothers to professionals who have reached retirement age. Generally, they belong to the AB market segment, own either a digital or analog camera, and are sentimental and avid collectors of photographs and all sorts of memorabilia, including old letters and notes as well as used wrappers and tickets.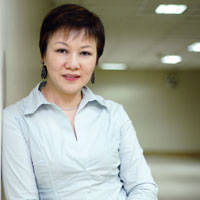 Startup

Scrapbooking is an art form by itself so those intending to go into the business need to first learn its aesthetics and craft. However, as there are no formal scrapbooking training courses in the country yet, the quickest and most practical way to learn the craft is to work in one of the reputable and well-established scrapbook shops, most of which are located in Metro Manila.


ADVERTISEMENT - CONTINUE READING BELOW
One of the pioneers in the scrapbooking business is Jocelyn Ong, owner of Memory Box at Robinsons Galleria along EDSA and Ortigas Avenue in Quezon City. She not only offers scrapbooking services to customers but is also a major supplier of scrapbooking supplies and materials. As part of her business strategy, she gives basic scrapbooking lessons for free to those who want to do the business part-time.


To get those who train under her started in the business, Ong recommends hosting a series of scrapbooking parties in their own homes. A scrapbooking party will typically consist of a hands-on lecture and training session for people who want to organize their own photo collections and mementos in highly personalized ways. All the host needs to do is to provide some snack food—perhaps a box of pizza and some homemade pasta—and she is all set to invite friends over for the scrapbooking session.


ADVERTISEMENT - CONTINUE READING BELOW
By sourcing the scrapbooking materials and supplies for the party from Ong, the scrapbooking party host gets a sales commission from her. On top of this, the host will also get sales commissions for all other merchandise that the guests may purchase at the "party". Scrapbooking parties are therefore a win-win proposition for both Ong as supplier and for the party host as learner of the craft.