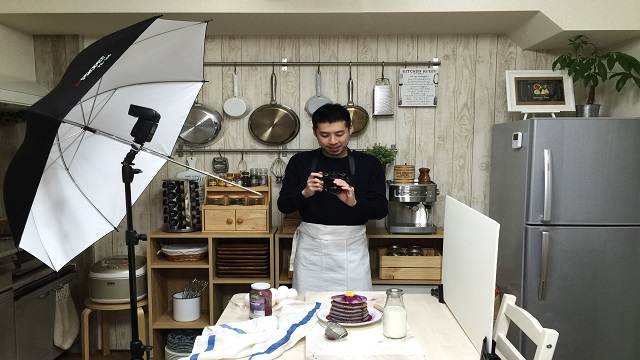 While his career continued to show promise in the Philippines, food and lifestyle photographer Justin de Jesus did what he considered to be the most sensible thing to do: he left to work in another country.
It was a decision naturally criticized by some of his peers. Since debuting as a photographer over four years ago, after all, de Jesus has enjoyed a steady influx of job offers from various publications and businesses based in the Philippines. The saturation of his chosen industry notwithstanding, de Jesus through his work in lifestyle, travel and food photography, has managed to secure the confidence of regular clients that became his regular sources of income.
ADVERTISEMENT - CONTINUE READING BELOW
Coupled with the encouraging traffic of his photography website, delicious!, he was more or less as upwardly mobile as they come.  So when he chose to leave the Philippines to make a name for himself in Japan last year, it was no surprise that a number of his colleagues accused him of committing professional hara-kiri.  But during his interview with Entrepreneur PH, the now 28 year old photographer stated that this was hardly the case.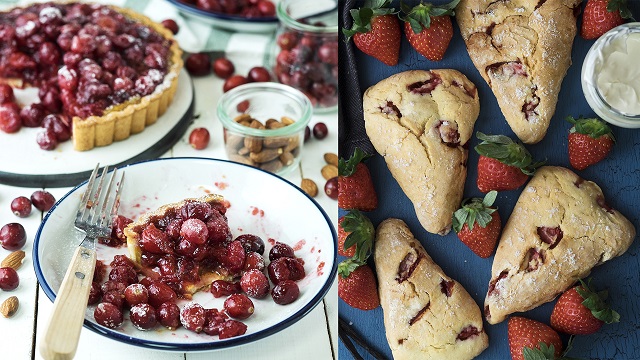 ADVERTISEMENT - CONTINUE READING BELOW
"I have always been fascinated with Japan," said de Jesus who has always taken inspiration from the country's cultural elements even during his younger years. "And it has been one of my life goals to be able to live here."
"I believe I am where I'm supposed to be," he added. And considering his status at the moment, one can understand why.
Currently residing in the Saitama Prefecture, de Jesus is now a photographer mostly working for Japan Lover Me, a website which focuses on the promotion of Japanese culture. By virtue of his attachment to this start up, he also shoots for its subsidiary, Japan Lover Me Store, which sells a variety of Japanese goods such as souvenir jackets and antiques. There is also more to come for him in the future. A cursory look on his Facebook and Instagram pages reveal that he is currently working on another website. Named Just in Japan, the online platform is expected to serve as a visual diary of his stay in the country while acting as a marketing tool to demonstrate his capacity as a highly-trained lens man.
ADVERTISEMENT - CONTINUE READING BELOW
All things considered, de Jesus is on the way to defying what was expected of him. Albeit the warnings from his peers, his current standing in Japan is now mirroring his earlier successes as a photographer in the Philippines. And should history continue to repeat itself, the succeeding chapter of this story may find him in yet another promising climb. But getting to this point, he admitted, was far from easy.
ADVERTISEMENT - CONTINUE READING BELOW
"Moving to Japan was really a huge risk as I left at a time where I was getting recognized as a food photographer," he said. "Letting go of the career I worked hard to build and clients I built relationships with was difficult for me."
Of course, this isn't the only challenge he had to face. Born in the Philippines, de Jesus' knowledge of Japan only came by way of two things: the family vacations he took to the country and the years he spent acquainting himself to the by-products of its populace—from its food, to its animation, to its video games. Naturally, this meant one thing: all his love for the place doesn't stop him from being a foreigner. But it was a status he worked to change and he started with the language.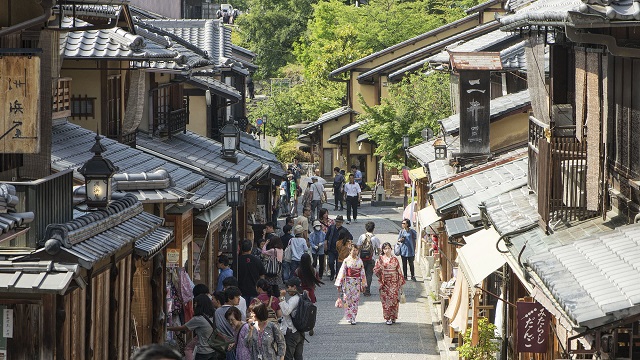 ADVERTISEMENT - CONTINUE READING BELOW
"I started out in Japan as a student and spent a year learning Japanese while working part-time jobs," he said. And once he got the basics down, it didn't take long for him to start sending applications to prospective clients. Unfortunately for him, these didn't bear much fruit at the beginning.
"I faced a lot of rejections to the tons of proposals I made," he admitted. But de Jesus remained undeterred. And his resiliency paid off eventually when he got the gig with Japan Lover Me and began shooting with them on a regular basis.
"I am very thankful for this company," he said, "as they gave [me] my first big break here."
Of course, the big break wouldn't have counted had de Jesus been incompetent. Fortunately for him, he is far from being so. Trained by celebrated Filipino photographers Shaira Luna and Mark Floro, de Jesus possesses a host of photo related skills that earned him the trust of several editors in the Philippines. Meanwhile, his experiences working with a number of publications in the country—including Breakfast Magazine, asianTraveler Magazine and F&B Report to name a few—have bolstered his capacity to tell a striking visual story. Testifying to these are the images that can be found in both delicious! and the incubating Just in Japan.
ADVERTISEMENT - CONTINUE READING BELOW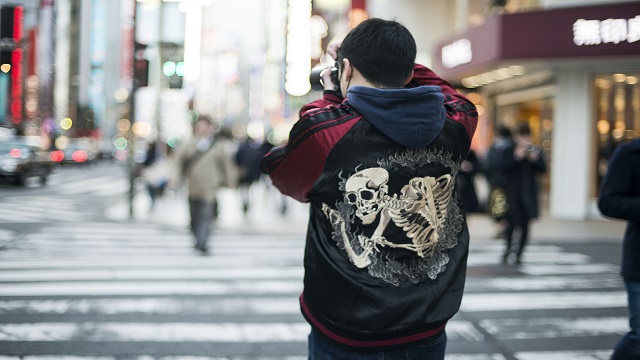 "Master the craft," he said when asked to give advice to any photographer who would like to make a business out of the art form. "I think this is the most basic." And after that, what then?
"Build your portfolio" and "put yourself out there."
ADVERTISEMENT - CONTINUE READING BELOW
In other words, take a risk. This is something that numerous business owners are familiar with. Browse through Entrepreneur Philippines and similar stories can be found. There are those who took chances and the failures afforded by such actions have yielded colourful horror stories enough to discourage those who are looking to try for themselves. But there are also those who have succeeded: people who gambled, won and took with them inspirational insights.
Whether de Jesus ends up belonging to the former or the latter remains to be seen. But regardless of where he ends up, it appeared, during his interview, that he's had his fair share of winnings already.
"I never regretted my decision of leaving everything behind," he said. "I get to do what I love for a living in my dream country. I can't ask for more."
*****
Angelo Cantera is a journalist who has been covering the lifestyle, travel and business-lifestyle beats for some of the country's major newspapers and magazines. He has worked for The Manila Times and has served as associate editor of asianTraveler Magazine. Also a lensman, he occasionally does photography for his own travel assignments.
ADVERTISEMENT - CONTINUE READING BELOW