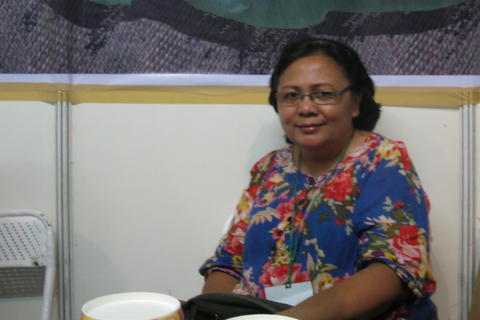 Hours before an expected typhoon's landfall, Marivic Quiero was busy watching the news, fully aware that there will be a great storm coming. Not wanting to take any chances, she swiftly evacuated her family and left Tacloban. On the other hand, her husband wanted to stay and watch over their restaurant and catering business.

On the seventh of November 2013, one of the strongest typhoons ever recorded in the world devastated Eastern Visayas and wrecked havoc all over the region. Quiero's family could only watch as the super typhoon swept away homes, commercial buildings, and public infrastructure.  By the time Typhoon Yolanda (international name: Haiyan) left, everything that she had worked for was gone.

"Our business was washed-out. The grill literally disappeared. My husband stayed for about four hours atop a nearby coconut tree because the flood was like 20 feet high. That's how strong the typhoon was," she lamented.

Moving on and forward

Quiero's eldest son was studying in Manila when the typhoon struck. "It was hell for him. He can't contact us for a few weeks because there were no means of communication whatsoever. When he did reach us, he tried to convince me to go to Manila and stay there," she recalled.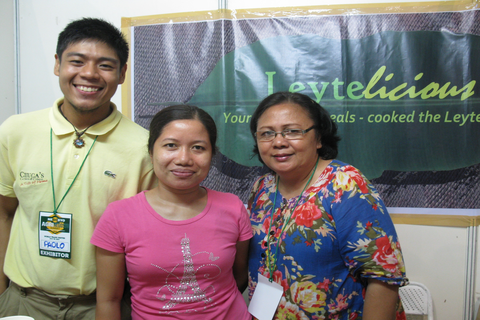 The family managed to salvage some of the utensils from their food business and took those with them to the country's capital. The hotel where her son has been staying was kind enough to accommodate the entire family for free. "They were very caring to us. We stayed there for almost six months and they paid for all of it. I'm very thankful to them because of that," Quiero said.

Not long after, they were able to rent a house in Lagro, Quezon City. Quiero established a new business as a temporary source of income. "We partnered with a construction company in Pasay. We were the ones who have been cooking and delivering food to the construction site for the workers. When we save some capital, my family and I will establish a home-based restaurant in Lagro, to be called Leytelicious."

Rising from the ruins

Quiero was informed that there will be an expo to be held at the World Trade Center on July 25 (Friday). "I heard about the Agri-Negosyo Summit and I thought it's a great opportunity to showcase the dishes of my soon-to-open restaurant. The only problem was, the summit's just two days away."

Much to her surprise, the summit's co-presenter – the Philippine Center for Entrepreneurship Inc (GoNegosyo) – approved her request to be an exhibitor considering the request was on a very short notice. "I was so happy that GoNegosyo gave me a chance to be a part of the summit. The participants will now have the chance to try Leytelicious' cuisines," she said.

Showcased during the summit were some of Queiro's specialties---dinuguan with puto, kilawin, and bistek. Their leverage from the competitors, according to her, is that the food that Leytelicious will serve will be a blend of different flavors. "We will cook and prepare the food using the technique we learned from Leyte. Customers will be in for a surprise."

Quiero plans to open Leytelicious this August. "We're now waiting for the DTI's (Department of Trade and Industry) approval for the name. Hopefully, it will be approved so we can finally open our restaurant." If it pushes through within the month, she promises to commemorate the anniversary of Yolanda in November by offering great deals to customers.

As for entrepreneurs who are trying to rebuild after a great loss, the businesswoman from Leyte has this short message: "Be strong and move on. Never give up. Never, ever give up."
ADVERTISEMENT - CONTINUE READING BELOW
Photos show Marivic Quiero with her children.