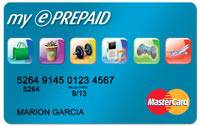 For those without a credit card but wanting to shop online, fret no more.  There is the new BPI My ePrepaid card—a no-hassle, no-approval-required, reloadable prepaid card that allows you to conveniently buy whatever you want from MasterCard-affiliated online shopping sites without having to worry about submitting documents or maintaining a balance.
ADVERTISEMENT - CONTINUE READING BELOW
"Now, everyone can buy airline tickets, concert passes, gadgets, fashion must-haves, and coupon deals easily and in an instant with the BPI eCredit and My ePrepaid Cards," shares Aileen Lamasuta, Vice President and BPI Prepaid Cards Business Head.
Filipino habits are changing as they spend longer hours browsing the Internet at home than going out to shop and dine during their spare time. This was shared by the 2011 Net Index Study released by Yahoo! Philippines and Nielsen Media, which revealed that Internet time at home takes about an average of 10.4 hours of most Filipinos' time in a week—a huge jump from the 4.8 hours that Pinoys allot for web surfing back in 2009.

The same study also noted that 80 percent of Internet users spend much of their time online visiting social networking sites, while 69 percent stay connected with their family and friends through instant messaging. These developments, experts note, have influenced the buying habits of most Internet users today, especially the generation of young Filipinos who use the Internet to search and shop for their must-haves.

Last year, statistics showed that retail sites topped the list of the most visited sites for Filipino online shoppers at 49 percent, while travel sites came in next at 26 percent.
ADVERTISEMENT - CONTINUE READING BELOW
BPI has always been known for staying a step ahead in terms of innovative banking technologies by pioneering best practices that have become the standard for today's local banking scene. "The explosion of social media the past two years has given way to opportunities for increased interactions and connectedness.  We have seen the tremendous growth of eCommerce, yet, there are many more who are wary of shopping online due to concerns on security and payment inconvenience," says Ginbee Go, Senior Vice President and BPI Cards Issuing Business Head.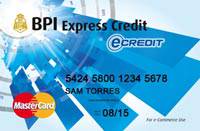 ADVERTISEMENT - CONTINUE READING BELOW
In addition to My ePrepaid Cards, BPI is also launching the BPI eCredit, the first-ever virtual credit card exclusively designed for online shopping for BPI MasterCard cardholders. It will serve as the companion card for the BPI Express Credit MasterCard variants—Blue, Gold, Edge, Petron and Skymiles— and uses a different card number with its own sub-limit that cardholders can set and adjust as they need it.