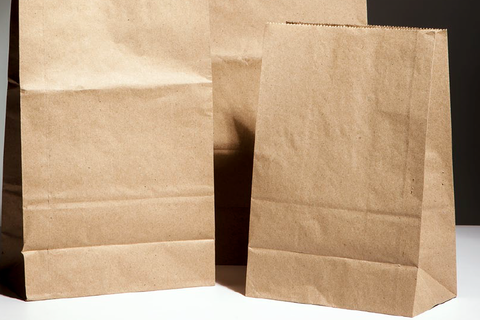 At least 90 cities and towns have passed ordinances banning or regulating the use of plastics in packaging and product-handling, with several more local government units poised to follow suit soon, according to EcoWaste Coalition, a group pursuing sustainable solutions to waste and climate change.

Ten out of 17 cities in Metro Manila have already banned the use of plastic bags as of July (2013), including the business and commercial districts of Makati, Taguig, Mandaluyong, Pasay, Quezon, Pasig and Muntinlupa. Establishments are now obliged to use alternatives to plastic packaging, increasing the demand for paper products.

Given the requirements of law, environmental concerns, market demand, and technological innovations, the paperbag industry is poised for growth—but only if companies meet quality standards.

Weight-conscious

Manufacturing companies benefit from tying in their brand image with pro-environment advocacy. The products, by necessity, have to match up.

"Manufacturers now are using technologically advanced machines to improve the quality and functionality of their products," states Amil Garing of GM Paperwise Manufacturing Co.

Paperwise promotes responsible use of energy and conscientious choices through its products.

In line with this, it manufactures "quality paper bags made from high strength recyclable paper" intended to be durable and resistant to deterioration.

"With its 70gsm (grams per square meter) to 100gsm thickness, these paper bags can hold bigger and heavier items that range from 3 to 15 kilograms," maintains Garing.

Packaging extensions

Jorge Lising of Greenpak Enterprises sees opportunity in that few suppliers have creatively addressed the demand for eco-friendly food packaging. On visits to packaging exhibits abroad, he observed "new materials being explored, new packaging products, and new machineries that can do quality products faster."

After acquiring necessary equipment and materials like greaseproof paper, coated kraft paper, and coated paperboard, Greenpak is doing product innovations such as the paper cup with wing handle.

"It's cheaper than buying a paper cup and a coffee sleeve that's used to hold hot drinks. The cup with wing also consumes less paper material," says Lising.

In his view, Greenpak helps "the end-users by providing good packaging design and, at the same time, the environment by using fewer materials."

Water-resistant

Some establishments have adopted plain brown bags to save on costs; however, such bags pose a challenge when wet. Those willing to spend a little extra opt for laminated paper bags—although admittedly, no product is deemed 100-percent waterproof as yet.

"Some papers are water resistant but only to an extent. The only way to make it more resistant to water is to have it laminated with plastic," says Almer Ty of Golden Fortune Printing & Packaging Corp. He admits, however, that some client-establishments—such as groceries—find laminated paper bags too costly, and so far "only boutiques and department stores have been using these options."

To address the need for more durable paper bag handles, Ty offers his clients several options like the use of cotton or polyester cords and paper twines. To make it sturdier, the bottom part is secured with hard cardboard. With regard to the paper carriers for drinks, he suggests reinforcing them with laminated film to help make them stronger.


ADVERTISEMENT - CONTINUE READING BELOW

Photo by Dairy Darilag

This story was originally published in the October 2013 issue of Entrepreneur magazine.

Subscribe to the print or digital version of the magazine here .