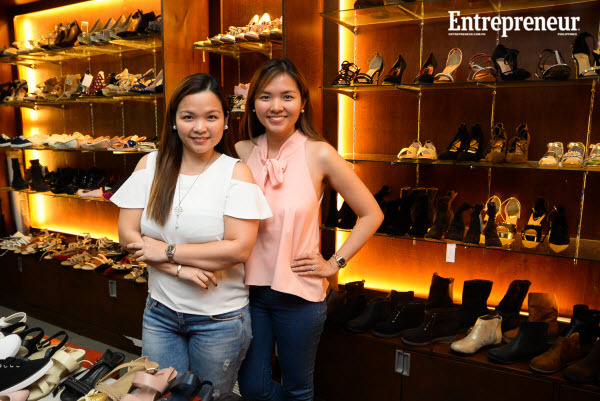 Almost all success stories have them: the multiple rejection letters, the naysayers and the failures that push people to quit. S&H Fashion founders Julie and Sally Ang were no exception, having had their take on the bitter part too.
ADVERTISEMENT - CONTINUE READING BELOW
"We've tried to launch three to four shoe brands before. But always, it doesn't click," Sally told Entrepreneur.com.ph. "Until 2010, we just tried to venture into something we've always loved: boots."
It may sound counterintuitive, especially for a tropical country like the Philippines to have a young, emerging brand capitalize on a fashion staple that may not even be worn on the streets of Manila. But the sisters were persistent. After all, having launched four brands, there's nothing quite like experience as a teacher, and their wisdom ultimately led their shoes to places they've never imagined.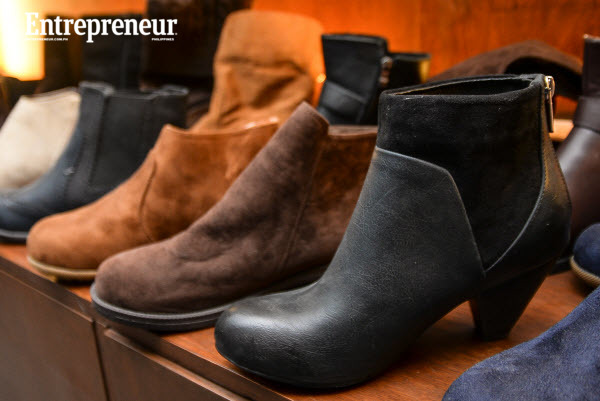 ADVERTISEMENT - CONTINUE READING BELOW
Tough as a boot
On one of their first bazaars alone, S&H Fashion was swarmed by ladies from all walks of life, intrigued and interested for something that fit their budget. And they weren't even at a prime location then.
"I noticed that many brands had the same usual style of shoes, but none have boots. If there's any, it's usually expensive," Julie explained.
For their first collection, S&H introduced 10 shoe styles, including its best-selling boots that are still being produced until today. Ladies' flats usually retails for Php 500, but their boots are sold for only Php 1500, cheaper than what most brands sell for Php 2000 and up.
It clicked.
Since then, Julie made sure to always book prime locations during bazaars for better sale. If their first order of inventories for S&H only had 60 pairs for almost 10 styles, this quickly surged to almost 100 percent just to keep up with the demand.
ADVERTISEMENT - CONTINUE READING BELOW
"For our first Supersale Bazaar in World Trade Center, we prepared 700 pairs. But after a great sale for our first day, we quickly increased our inventory to more than 1000," Sally added.
The brand's early strong online presence also gave it youthfulness and trendiness, qualities their market is aspiring for. They tapped top bloggers to wear their brands, serving as their models and ultimately reaching the young ladies that want their styles.
ADVERTISEMENT - CONTINUE READING BELOW
"We don't have much budget so we're really thankful for the bloggers that helped us build the brand. Sally said. "They were our first supporters and they ultimately helped us reach this,"
The sisters wear all shoes that they launch to the public for a day first, just to ensure quality. If they can't use it for a day, then that design will no longer be pursued. This strict compliance for certain standards unavoidably turn to losses, especially when the manufacturers churn out products that aren't at par to the quality they promise.
"Imagine, we started with just one table, a telephone and a directory in our own house. At first, it was just me and our older brother, Wilson, doing everything, from logistics to sales," Julie shared. "We'll start at 7 AM then go home at 2 AM. It's always hard at first."
While both hold no fashion design degree (Sally is a culinary arts graduate, while Julie finished with a business administration degree), their passion for shoes and commitment to quality gave them enough guns to build and grow the business. Besides, they've always been entrepreneurial, that even in their youth, they had multiple sidelines.
ADVERTISEMENT - CONTINUE READING BELOW
"We'll go to Hong Kong then buy goods, mostly fashion items, then we'll sell it to friends and even online," Sally fondly remembered. "That experience gave us training for sales."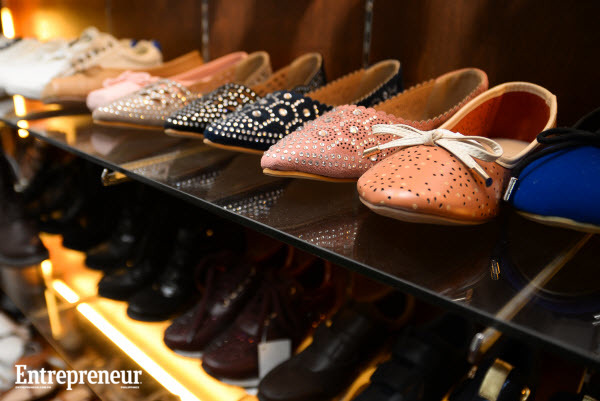 ADVERTISEMENT - CONTINUE READING BELOW
Battle for malls
Once they've established the quality and design they wanted their brand to pursue, Julie didn't wait any longer for the big leagues. On the sixth month of their operations, the S&H co-founder tried its chances to enter the Landmark department store.
"All brands looked down on us, especially when they saw we were selling boots. They scoffed, at the thought, sinong bibili ng boots sa Pilipinas eh ang init dito?  Even Landmark was hesitant to take me in at first, especially when we're so young," Julie said. "But I insisted, I asked them just to give me a chance. And they did."
Like a veteran, Julie picked to launch on a December, just in time for the holiday rush. S&H had less than 10 styles, with limited inventories. On their first month, they were sold out and that trend didn't stop until all the others started to ask: what is this brand?
ADVERTISEMENT - CONTINUE READING BELOW
"I know we can't beat the long-standing, established brands of today, but I know we can keep up with the trends and that's our main selling point," Sally said. "When people ask for boots in department stores, they know now where to look."
The brand's early aggressiveness didn't come without costs. It meant more people, more inventories, and ultimately, more work. From 2012 to 2013, they had 10 bazaars in a year, occasionally they would have three events in a month.
Their workforce quickly grew from the little five-man team of their early months to almost 50. Ultimately, all hard work paid off for the young, shoe brand as S&H is a usual contender as one of the top brands in the department store.
By 2012, SM Department Stores already came knocking.
"I think they saw how great our sales were, until one of their people came to our bazaar stalls and asked us to come to their mall," Julie shared. "They had a meticulous process. They made sure you have the deep inventories and you have a clean track record, not just as an entrepreneur but even [with] your family."
ADVERTISEMENT - CONTINUE READING BELOW
S&H is now available in 33 SM Department Stores nationwide, with eight more opening until 2017.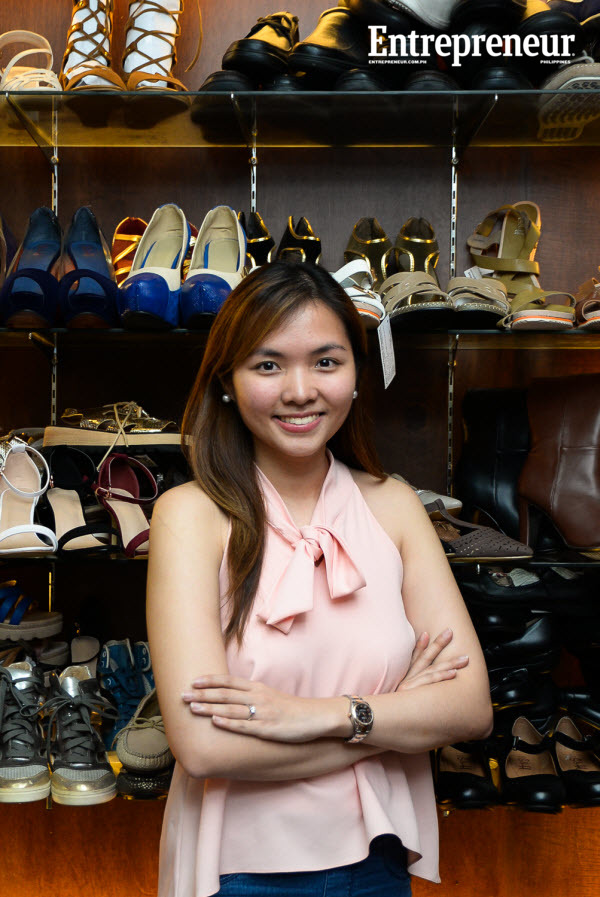 Teamwork
Family businesses usually either turn into epic tales or epic disasters. The Angs credit their strong bond and working relationship to one thing: humility.
"We have a ten-year age gap, but we always try to meet halfway. Of course, fights cannot be avoided but when one commits mistakes, we always make sure to accept the responsibilities of our actions," Julie said. "You have to accept that you were wrong because that's the only way you'll learn."
ADVERTISEMENT - CONTINUE READING BELOW
This easily transcends to how they handle their business dealings. While their growth has grown exponential, they always make sure to come back to their roots and listen to what their customers say.
"You can't be arrogant and say, malaki na 'ko, di ko na kailangan makinig sa feedback ng tao. Wrong, all the more that you have to listen," Sally said. "Because their comments will help you improve and that will lead you to growth."
Their constant ear for feedback led them to launch a shoe line for kids, landing their first celebrity endorsers, Cheska Kramer and her two daughters, Kendra and Scarlet. The brands' fans have long hoped for pairs that they can match with their daughters' outfits, and S&H obliged, just in time for their fifth anniversary.
"We celebrated the brand's fifth anniversary with a show in Mall of Asia in November. We never really imagined that the brand will go this big, so the event was a cap-off to our hard work," Sally said.
ADVERTISEMENT - CONTINUE READING BELOW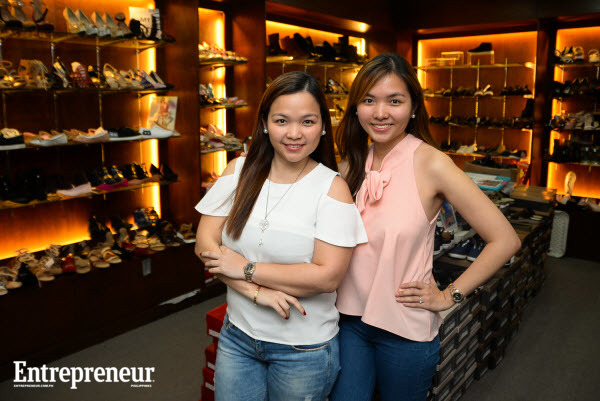 Work ethic
The last five years were a marathon for the Angs, but the race isn't done yet. Already, there are offers for the brand to go overseas, and SM is still pushing them to be in its every mall branch. In hindsight, the founders could have easily given up to their entrepreneurial journey especially with four of their shoe brands already flopping.
ADVERTISEMENT - CONTINUE READING BELOW
"But my father always told me to never give up. If you build the pillars of your business strong enough, then in the long run you wouldn't have to worry about it," Julie said. "He always said that in business, even when you fail multiple times, you try again." 
*****
Elyssa Christine Lopez is Entrepreneur.com.ph's staff writer. Follow her on Twitter @elyssalopz.