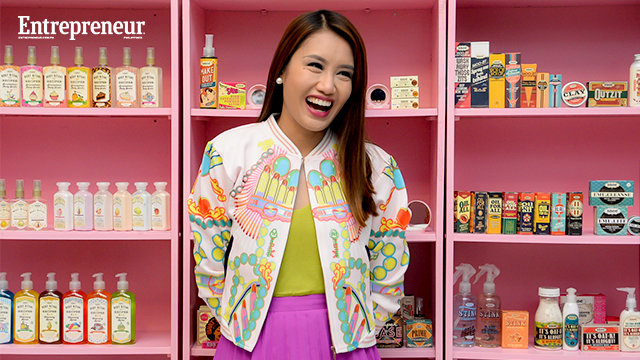 Jen Gerodias Diaz has everything every woman can hope for at 34-years-old. She's happily married with three kids, has a home of her own, and businesses to run.
"I had pawnshops and gas stations. I live a comfortable life. But then I asked, is this really what I'm going to do for the rest of my life?" Diaz asked.
ADVERTISEMENT - CONTINUE READING BELOW
In 2009, she found her answer with something she's always been passionate about: beauty products.
A self-admitted hoarder, the young mom used to buy all kinds of cosmetics until her husband started to push her to open her own beauty company.
She started to dabble with beauty soaps at first, launching 12 different kinds, from a papaya variant to collagen. Word easily spread among her peers and friends that she started receiving orders, until Christmas time came.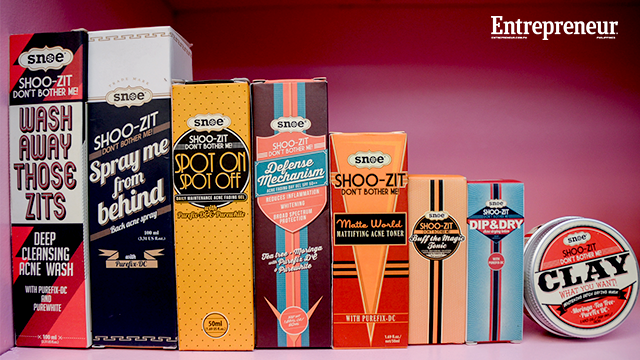 ADVERTISEMENT - CONTINUE READING BELOW
"My parents always had influence on the businesses that I run. But with this beauty company, it's just me. I built everything from scratch," Diaz said. "It was me proving and showing to myself what I can do."
Like how most startup stories go, personal challenges have always been the best motivators. And for Diaz, this has kept her fire burning, even without any background on the world she was about to venture in.
In 2010, Snoe was born. 
Starting from what she knows best, the entrepreneur in her prompted the beauty maven to write a business plan, build a brand and start planning out what the next year would be. On the same year, she found herself in her first bazaar in Nuvali in Sta. Rosa, Laguna.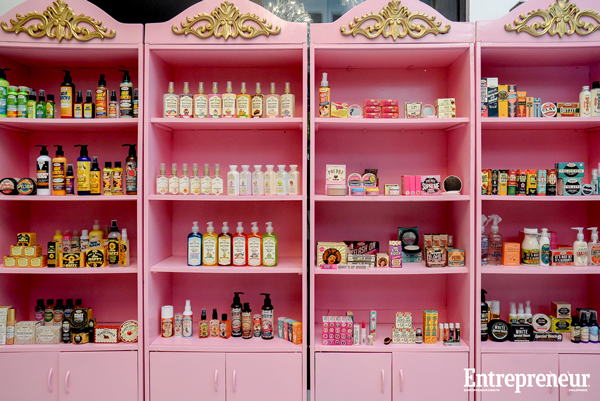 ADVERTISEMENT - CONTINUE READING BELOW
"My sister, Jill (Manang's Chicken founder) invited me one day to join a bazaar. The catch was, the same day she called me up was the first day of the event," Diaz said. "I rushed to produce everything: from my inventory to the booth set-up on the same day."
In the next few months, Diaz saw herself in almost every bazaar in and out of the metro. At times, she will have 10 bazaars in a day, including those that run for 24 hours.
"The bazaars are a great way to test your market. During my first bazaar experience, I only had 12 soaps until customers started asking for more," Diaz said. "They wanted scrubs, they wanted lotion… So we developed them."
Snoe now has over 300 products for almost every woman's personal care needs: skin care, hair care, makeup, fragrances and beauty tools. From 2013 to 2014, the brand launched new products almost every two weeks. This year, the company has also started launching beauty supplements.
ADVERTISEMENT - CONTINUE READING BELOW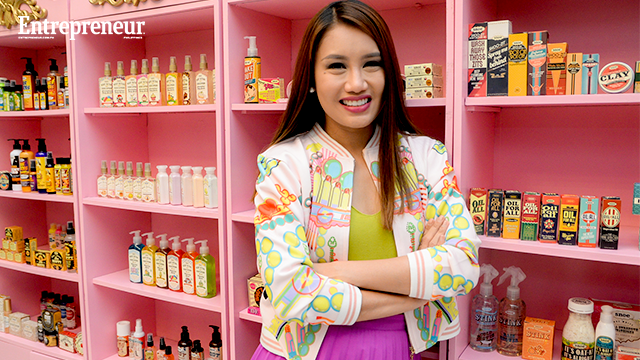 But even before she started spreading the brand's reach, Diaz made sure to deal with the regulations under the Food and Drug Administration (FDA), believing it's the best way for her business to grow.
"Beauty isn't as simple as an ointment you can dab on your skin. There's a science and there are formulations behind it, and I've learned it over time," Diaz said. "Being compliant helped me to become more aggressive."
ADVERTISEMENT - CONTINUE READING BELOW
Today, six-year-old Snoe can be found in over 30 branches nationwide, from kiosks to stand-alone stores. Its presence online isn't only exclusive in its website, as Zalora and Lazada have tapped Snoe to set-up shop in their respective platforms just last year.
It's easy to see that with Snoe's expansion, Diaz's growth as entrepreneur also furthers. The now 40-year-old Snoe founder personally tries out every product that comes out in the market. And if she only relied with her manufacturers' know-how before, she has her own arsenal of experience and training to back her up this time.
"I took up retail management in Benilde. Now, I'm taking an online course on personal care science. After years in the business, I believe you have to immerse yourself in the industry you're in so you can better cater to your market," Diaz said. "It's a constant learning process."
ADVERTISEMENT - CONTINUE READING BELOW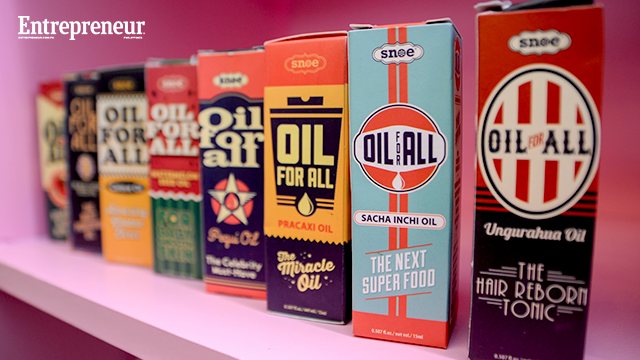 Building culture
If there's one thing the bazaars taught Diaz, it's the formulation of the system that now runs her beauty company smoothly. The beauty maven admits there were times then that she would micro-manage almost every aspect of business, almost like how a young parent has a keen eye for every move her child makes. But one aspect she cannot let go of just yet is the one thing that makes Snoe hers: people training. 
ADVERTISEMENT - CONTINUE READING BELOW
"When I hire people, I look at personality, at attitude. Because if you aren't interested in this, then you can easily move on to the next job," Diaz said. "Building Snoe made me realize that to achieve success, you must love what you do and that's what I want to sell: fulfillment. Because that's what I have."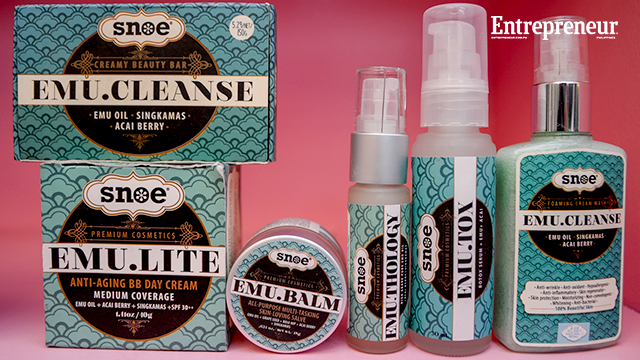 ADVERTISEMENT - CONTINUE READING BELOW
What almost all successful brands possess is a creative founder who lives and breathes what it stands for. If Apple had Steve Jobs and Facebook has Mark Zuckerberg, Snoe has Diaz.
The beauty maven's youthfulness and colorful personality transcends not just its eye-catching product packaging and names but what its company stands for: keeping up with the trends.
"My greatest fear is that my brand grows old with me. I don't want that," Diaz said. "I think we're the only company who phased out their best-sellers, because for me, there's always something new to try. And we want our brand to evolve with the times."
*****
Elyssa Christine Lopez is Entrepreneur.com.ph's staff writer. Follow her on Twitter @elyssalopz.