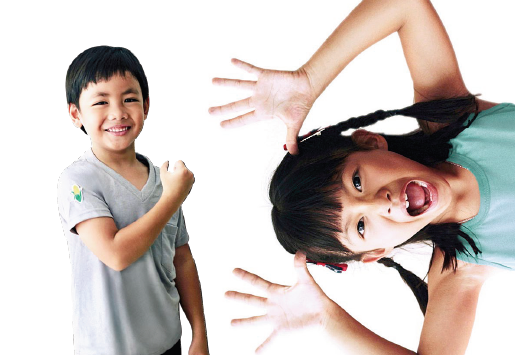 What's softer than cotton? Amaize Clothing claims it's their corn fiber.

Benjamin Ilagan, 22, co-owner of the children's clothing line, acknowledges that there is a lack of familiarity with alternative fabrics in the country. "It's a barrier we've had to overcome when we decided to use corn fiber [in our clothes]. When you think of corn, you might say it's itchy or rough," he says.

At bazaars, where Amaize Clothing is sold outside of Babyland branches, potential customers, often parents, are encouraged to go through a simple touch test—to feel the difference between a strip of cotton and corn fiber. "There's always a moment when they go, 'Oh, wow'," says Ilagan. The smoother, softer and extra lightweight texture of corn fiber—as light as silk, with the absorbent properties of cotton—is what wins their customers over.

Ilagan and his two partners, Rina Andres and Kevin Wong, both 21, try to up awareness with an online campaign centered on Facebook, where they constantly discuss the material's benefits: It's hypoallergenic, breathable, all-natural, and environmentally friendly to manufacture given that no chemicals are used during the production process.

The decision to cater to children rather than adults was a matter of cost-efficiency for the young entrepreneurs: the smaller children's clothes use less cloth, so they don't cost as much, "but we can still price it competitively because parents will pay for what's good for their kids," says Ilagan.

What's keeping corn fiber from reaching an alternative fabric du jour status, like piña and bamboo, is the cost of producing the cloth. The machine alone costs "somewhere upward of P40 million," says Ilagan, adding that they have to purchase the cloth from a supplier in China, as there are currently no machines or facilities in the Philippines.

Nonetheless, Amaize Clothing is continuously producing new collections and even expanding its product line. After starting out with shirts (P600 up), "we're now moving into accessories, like bibs, booties, and mittens," says Ilagan.

This article was originally published in the February 2014 issue of Entrepreneur magazine. Subscribe to the print or digital version here.
ADVERTISEMENT - CONTINUE READING BELOW
Photo courtesy of Amaize Clothing