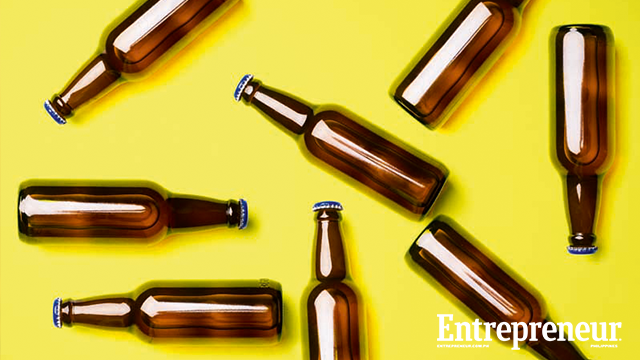 As startup stories go, the founders of Beer Below Zero probably have one of the less difficult ones out there. While they only started with Php 150,000 in capital, it was money the founders could afford to lose. "Put it this way, we could play with that kind of investment for fun," says Luigi Nuñez, who founded the business with fellow Bicol native Vinson Co-Say and college buddy Jay-jay Angala.
ADVERTISEMENT - CONTINUE READING BELOW
They got serious when they realized there was demand for the beer-cooling technology they invented—an idea they kicked around during a drinking spree. "Usapang lasing talaga nagsimula ang Beer Below Zero," recalls Nuñez, the president. To test their idea, each of them bought a freezer from the appliance store Anson's and charged the purchases to their credit cards at zero percent interest, 12 months to pay. With the freezers taken care of, they only used the Php 150,000 capital they pooled together to pay their staff, rent, R&D and marketing.
To get the experiment rolling, they consulted with refrigerator experts, chemists and engineers. After six months, they cracked the problem: they finally developed a technology that cools beers at minus 8 to 13 degrees, said to be the best temperature to enjoy the brew. The founders launched in May 2008 and snagged their first five clients in two months, with Grilla Bar & Restaurant, which Nuñez co-owns, being the first taker.
ADVERTISEMENT - CONTINUE READING BELOW
"Getting the first five clients was the most difficult [because the technology was new]," says Nuñez. "It was difficult because we didn't have proof of concept yet." Even pitching to Grilla was a challenge, he recalls.
"I was part of Grilla. You would think it would be easy, but I had to go through the process of convincing the board that it would be something beneficial to the whole group."
When they landed Grilla as a client, the Makati restaurant became their de facto office, where they would bring other potential clients so they could show off the technology and try the beers. The founders also had to prove that having Beer Below Zero would have an impact on their sales. That's still the hook that resonates most with potential customers.
Nuñez says Beer Below Zero's customers in the Philippines see a 38 percent jump in beer sales on average. Establishments also see an increase in food sales if staff is proactive in pushing food pairings, he notes and that's not the end of it.
ADVERTISEMENT - CONTINUE READING BELOW
Beer Below Zero made sure it delivers after-sales support. "The business, it's more than just the cold beer and the freezer. There's a service behind it," says Nuñez, noting they provide an F&B value-added service as they also act as consultants—for free—to restaurant and bar operators needing help with their menu, staff training and other aspects of running the food business.
It's a strategy that works. Over the past years, the company never needed to borrow, despite occasional cash-flow problems. Their expansion, for instance, was financed purely from company-generated funds. Still, Nuñez says, finding expansion capital was one of the biggest challenges the company had faced over the years. The partners, in fact, only started to pay themselves on the second year of the business, as they'd rather spend their earnings to open new markets.
Right now, says Nuñez, revenues come from three streams: Lease of the freezers, the Php 5 share they get for each bottle sold at establishments, and from the outright sale of freezers.
ADVERTISEMENT - CONTINUE READING BELOW
Nuñez says offering a lease option on their second year was a turning point for the business, because they were able to tap smaller establishments, which couldn't agree to the Php 5 markup arrangement as it meant committing to sell 150 cases a month.
Another turning point was when they decided to have their own freezers produced three years ago. "When we had the demand for it, that's when we had our own freezers produced. Sobrang excited kami when we got the first container with the freezers."
Now, Beer Below Zero is on its way to being in 1,500 establishments here and abroad, and is bent on further widening its global footprint. It already has presence in the Asia Pacific, including the US.
Nuñez knows Beer Below Zero has come a long way. "Our story is something aspirational and inspirational—'yung idea na nagsimula ito sa pag-iinom. A lot of people have told me, 'Man, it's a gold mine.' We're blessed that we thought of it; we'll just make sure we follow through."
ADVERTISEMENT - CONTINUE READING BELOW
*****
This story originally appeared in the April 2015 issue of Entrepreneur Philippines magazine. Minor edits have been done by Entrepreneur.com.ph.