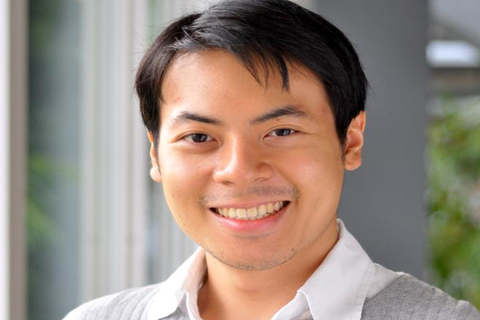 <>Most men would be content with a successful and high-paying corporate career, but not Ryan Fernandez. An Atenean who graduated college from the Fordham University at Lincoln Center in New York, USA, he was unable to resist a nagging restlessness he felt inside. He quit his job – moonlighting as a working student – and decided to strike out on his own.
"In 2007 I moved back to Manila due to some health challenges. It was an abrupt transition after five years of life abroad," says Ryan, who holds a degree in Fine Arts with Painting and Photography tracks. He wracked his brain for a possible solution. Eventually, he came up with an excellent idea, which will not require tough handling.
"Change was good, though. While recovering, I took a part-time job teaching English at a private school. By this time, I had a strong desire to work for myself and not have another boss or to juggle two jobs. Things had to be different this time around," he recounts.
Yet there was one trait he could not kick.
Finding an ideal business opportunity
He had always loved to have his own money, to earn it and spend it on the things he valued. He had been a working student in college.  Now this need – and the overwhelming desire to get better – finally conspired when his parents encouraged him to check out the Amway business opportunity.
Ryan deeply understood his intense yearning for a business that would not just provide him regular income but more significantly fill him with an achievement and purpose.
He adds, "My parents had built a significant business over many years (they started in 1997 during the market opening) and the rewards were plain to see: They received a lot of travel perks; had ongoing residual income that replaced what they made from their stressful ice cream business; and mentored and led other successful people. Botton line, the Amway business delivered."
Enjoying the perks
Now at 28 years old, Ryan could not be more pleased to express his own experiences with Amway, and the perks and benefits that come along the way.
He shares that among the Amway products he personally likes are Nutrilite and Artistry. "It made sense. Nutrilite kept me going throughout my photography shoots and probably saved me from a lot of time I might have been ill. Artistry kept me looking great and boosted my self confidence. The home care line, which advocates greener living, appealed to me."
Known for being a workaholic while studying in New York, as a professor who needs to continually search for clients, he felt he wasn't in control. "The travel, the lifestyle, the ability to choose what I want to do and how to help others---these are the things I think a lot of people my age are passionate about. Along the way, I've made many friends who believe in the same cause as I do."
An affair with Amway business, Ryan looks forward to an exciting future. "The Amway business is a movement of people and a game plan for greater things. This is the best reward," he says, "that you can get."
To know more about Amway, visit amway.com.ph or call tel. (02)8148181 / 8935113 (GMA). Dial toll-free 1-800-1-888-AMWY (2699). LIKE us on Facebook: www.facebook.com/AmwayCOLORurLIFE . Email us at helpdesk-phl@amway.com. About Amway PhilippinesAmway Philippines is the local affiliate of Amway Corporation, one of the world's largest direct selling businesses founded in 1959 and headquartered in Ada, Michigan, offering consumer products and business opportunities in more than 100 countries and territories worldwide. In the Philippines, Amway now has six (6) distributor centers nationwide which makes available over 100 product options to more than 50,000 Amway Independent Business Owners. Amway product offerings include its flagship brands, NUTRILITE----the only global vitamin and mineral brand to grow, harvest, and process plants on its own certified organic farms---and ARTISTRY---one of the world's top five largest-selling, prestige brands of facial skincare and color cosmetics. Amway products also include a wide range of personal care, homecare, and agricultural products.

ADVERTISEMENT - CONTINUE READING BELOW