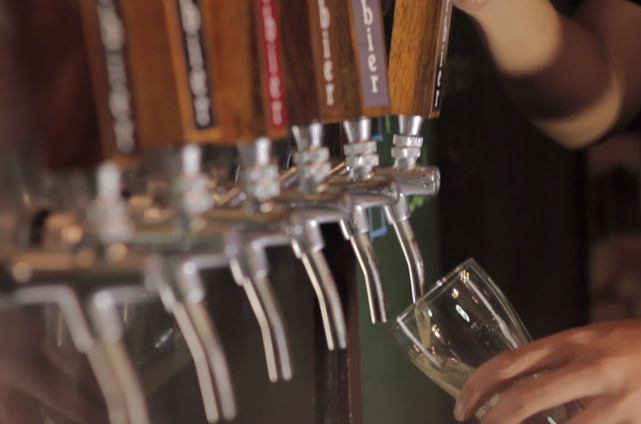 Owning a microbrewery (a small space where you can make your own beer) is very uncommon in the country. Although beer has become a very iconic beverage locally, the idea of brewing it in your garage remains as an odd concept. 

In 2011, aspiring US-based Filipino entrepreneurs Ryan Garcia and Chris Ordas thought of putting up a microbrewery in the Philippines. With the help of fellow beer-enthusiasts Mico Cortez, Michael Anderson, Alex Basa, and Arnold Miguel, they established the Xavierbier brewery in Baguio in May 2014. "They discussed the idea of having a brewery here. They have this vision of introducing the culture of craft beer in the country," Cortez recalled.

Starting from scratch

The brewery is currently distributing its craft beers in three bars in the metro – the Global Beer Exchange in Makati, the Perfect Pint in Taguig, and the Barley Gastropub in Quezon City. "We're testing the craft beer market in Metro Manila first before we can talk about expansion. So far, our beer is doing well. The customers love it," he shared.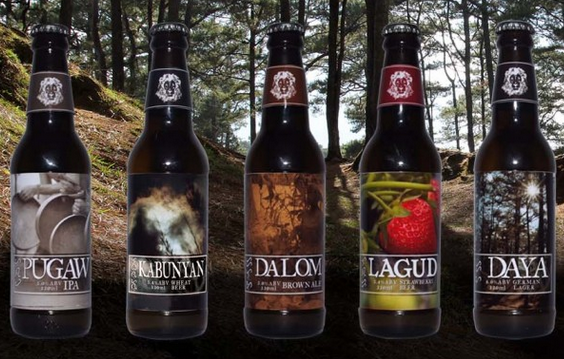 The variants of beer are meticulously brewed in Baguio and distributed in the capital. "We have our own brew master, who makes all of the beers that we have. Aside from that, we also have the Tasting Room at the Baguio Craft Brewery wherein customers can order and have a taste of our beers," Cortez said. (Tasting Room is a mini-bar the group put up inside Baguio Craft Beer, a popular bar in the city.)

According to Cortez, their products take a considerable amount of time and effort to ensure quality. "We make the beer from scratch. We order the ingredients abroad, then we manually brew the beers. In major breweries, they skip some of the process to lower the cost, but that affects the quality of the product and that's what we're trying to avoid."

The advantage of the company from its competitors is the expertise of its brew master, who personally crafts the beer. His consistency in brewing is what makes their customers love their product. Their varieties of beer, named after the Five Realms of the Ifugao Mythology–Pugaw, Kabunyan, Dalom, Lagud, and Daya---offer different distinct flavors.

Brewing the future

Competition is not intense when it comes to craft beers. Since the local craft beer market is still growing, every competitor is familiar with each other. "We're all friends here. All of us gather at the Global Beer Exchange to have a nice chat about the industry, our recipes in brewing beer, our marketing strategies, and such. It's all friendly," Cortez revealed.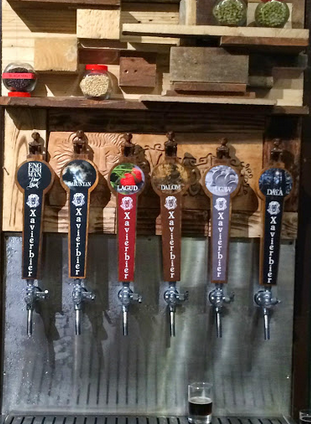 Sustaining the product is still the main objective of this brewing company. Its beers are doing well in Manila and better in Baguio, where those already have avid and loyal local followers. The mission of promoting the culture of craft beer locally is slowly becoming a reality for Xavierbier. "We don't want the Filipinos to think of beer as just a beverage to get you drunk. That's the message we want to convey to our consumers. There are many uses of beer aside from drinking sessions," Cortez said.

To those who are interested in establishing their own craft beer brewery, the Xavierbier co-founder has this to say: "Plunge and go for it. We welcome all those who want to start their own brewery. We'll gladly lend you a hand. The world of beer is expanding, and now is the perfect time to start one."

ADVERTISEMENT - CONTINUE READING BELOW