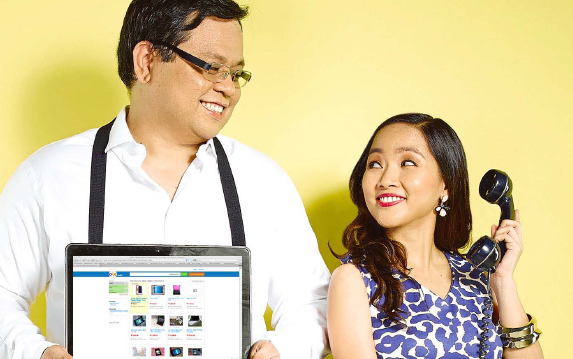 For RJ and Arianne David, the "low goal" was to create multiple Websites for clients, an experiment started in 2006. They discovered, however, that it could generate revenue, alongside traffic, because companies began advertising onsite.

Arianne was working at a bank at the time, and she and RJ had made a pact to be wise about making any leaps. "We were both supporting our parents, [so it wasn't until] we reached a decent profit that I resigned," she says. That was 2007.

The couple juggled the work of several people, from system administration to finance, to marketing and sales, to business development, and human resources—until they finally hired their first team member in 2008. "We would have grown faster if we had been able to get team members with the specific skills that we lacked," says RJ. Now they have more than 100 employees.
ADVERTISEMENT - CONTINUE READING BELOW

Overcoming SEO challenges 
Here was an upstart brand going against established players with money, including eBay, Buy&Sell, 88DB, and Auction.ph, and gaining a following. The Davids tinkered with site engine optimization (SEO), rich site summary (RSS) feeds, and engaged with users via forums. 

Their accidental Google rule-breaking brought them to the top search results and the attention of their peers, who accused Sulit of "black hat techniques" such as abusing SEO. "I don't think it's abusing [SEO]— we [just made] it very easy for our users to do SEO for us," says RJ.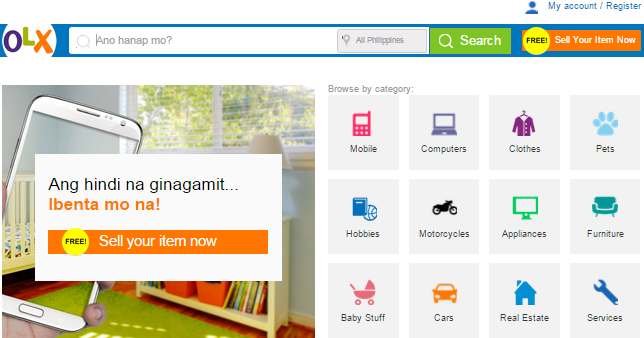 ADVERTISEMENT - CONTINUE READING BELOW
The shift to OLX
In 2009, South Africa-based Naspers Group acquired an initial 51% of the Davids' company, Netpreneur Connections Enterprises Inc. (NetCon), which owned Sulit. The following year, Naspers bought a majority stake in Buenos Aires-based OLX (an abbreviation of "online exchange"), which set the wheels in motion for a merger with Sulit. Currently, the Davids own 17.5% of NetCon.

RJ says "carrying the brand equity" of OLX, which is present in 107 countries, is the best long-term strategy, and so they have tried to "remove [their] emotional attachment to the [Sulit] brand" and embraced the new direction. "Other competitors are coming in heavily and we need to defend the market." 

The key to survival, says RJ, is flexibility: They outgrew their competition, simply because they've kept up with the changes in the market, with a little help from Naspers. "Without their advice, we would be out of the market," he admits. "We're learning [from each other]. We're dividing the task and quickly getting the results, and we're applying it on the site."
ADVERTISEMENT - CONTINUE READING BELOW
*****
This article was originally published in the May 2014 issue of Entrepreneur magazine. To subscribe, click here. 
Main photo by Jason Quibilan