It takes money to have fun in college, and it is no secret that tuition and costs go up every year. But with classes scattered throughout the day and even at night, how can you add a job?
That is why more and more college students are opting to go into starting their own business to fit their skills and limited time.
Here are 9 business ideas that cost little-to-no money that you can build while you are still in college.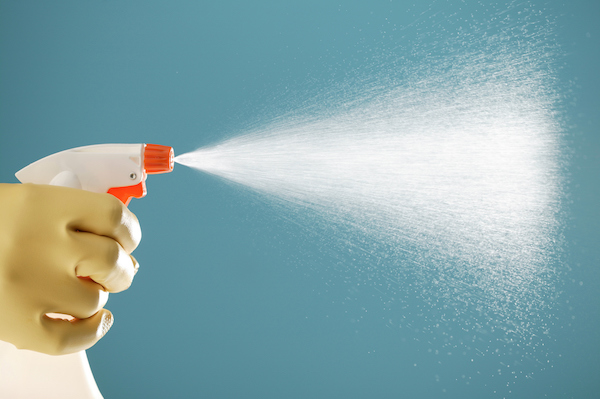 ADVERTISEMENT - CONTINUE READING BELOW
1. Residential cleaning service
Startup costs: Up to $50 (P2,320.45)
In search of a part-time job that caters to your busy class schedule? A residential cleaning service can be a viable option.
In 2009, 21-year-old Kristen Hadeed posted an online ad offering residential cleaning services. After successfully cleaning her first home, Hadeed was able to build her network of clients solely off referrals. 
"With cleaning, it's a trust thing. When you trust someone, they'll refer you," explained Hadeed.
Cleaning homes granted Hadeed the flexibility to balance a heavy academic schedule while maintaining a part-time job based on her own availability. She eventually recruited other students to join her business, founding one of Florida's largest independently owned cleaning services, Student Maid.
In the beginning stages, keep it simple, advised Hadeed, starting with an online ad for your services. From there, the opportunities will flow. To avoid heavy startup costs, require all of your clients to supply the majority of the cleaning supplies and use recyclable rags and a diluted white vinegar solution to clean.
ADVERTISEMENT - CONTINUE READING BELOW
For residential cleaning services, you can charge starting at $10 (P464.09) an hour. Other advice? Always overestimate the amount of time it will take to clean, and charge an hourly rate in case you have a large space.
Related: This startup hopes to be the 'Uber' of cleaning
2. Moving service
Startup costs: Up to $50 (P2,320.45)
Whether moving back for the new semester or moving home for the summer, movers can make an incredible income helping on-the-go students. A mover can make up to $200 (P9,281.80) for a single move. Stephen Vlahos and Cameron Doody noticed this need and created Bellhops, a student moving service, which has spread nationwide.
"It's twice what students could make working at a pizza shop, plus they get regular tips," Doody said. "And they can work whenever they want."
What is the catch? Being a mover is hard work and involves a lot of heavy lifting so having the ability to move large items and furniture with ease is a must.
ADVERTISEMENT - CONTINUE READING BELOW
Joining or starting a business like Bellhops where you are able to have flexible hours and build your own schedule is great for college students. If you have a large network already, spreading your services through word-of-mouth, social media, online ads, flyers, and a website can jump start your entrepreneurial career for little-to-no startup money.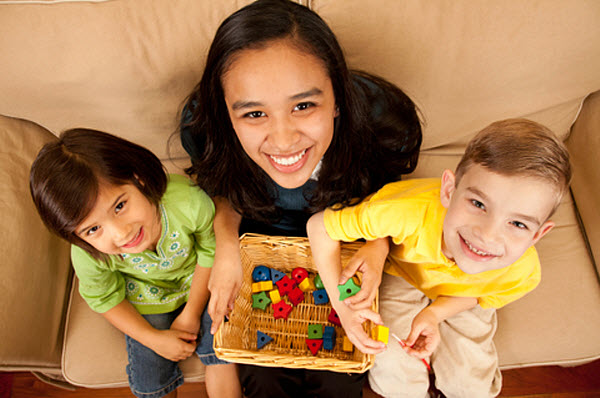 ADVERTISEMENT - CONTINUE READING BELOW
3. Child caretaker
Good with kids? A position as a babysitter or nanny is the perfect opportunity for a college student seeking a part-time job. Whether it is taking care of kids on date night or picking them up from school, there is a constant demand for babysitters.
Web babysitting services like SitterCity.com and Care.com make it simple and easy to promote your services and tap into a network of busy parents. Many colleges also offer their own career listing sites that connect students to local babysitting and nannying opportunities, though the best way to pick up new gigs is through trusted referrals.
Babysitting involves an incredible amount of responsibility, so it is important to have confidence in your skills as a caregiver. Providing a background check and taking first aid and babysitting training classes are great places to start.
Babysitting rates can vary between P100 ($2.12) to P500 ($10.59) an hour depending on your experience, ages, and number of children and the amount of responsibility (driving, cooking meals, handling pets, etc.).
ADVERTISEMENT - CONTINUE READING BELOW
4. Tutor
If you are in school, chances are you know a thing or two about certain academic subjects. Whether it is math, essay writing, chemistry—or standardized testing—use your knowledge to make money and teach others who might be struggling in the areas you excel.
There will always be a high demand for tutors, in college and the resources for promoting your services are expansive. Students who wish to pursue a job as a tutor have multiple options.
Find out if your school has an online community board where you can post your services and rates or go into your student center and library and leave flyers at the front desk. If you excel in a certain subject, talk to those professors and see if they will help spread the word.
Also, tutor high school students in your area. Tutors can charge anywhere from $10 (P247) to $50 (P1,238) per hour depending on subject matter. Look up what tutors are charging in your area before setting your rate.  
ADVERTISEMENT - CONTINUE READING BELOW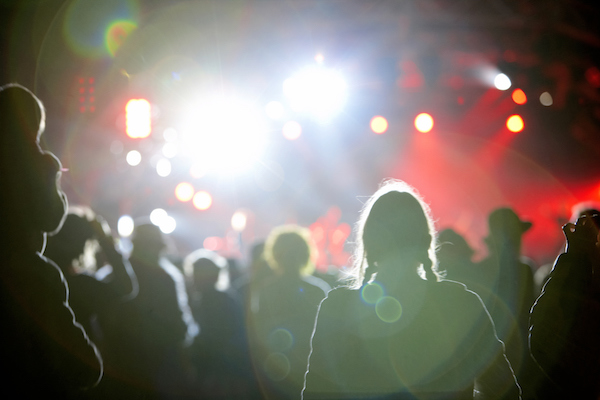 5. Event organizer/promoter
It is undeniable that a number of college students get wrapped up in their school's social scene. Why not capitalize on it?
During his junior year in college, Alex Sanchez cofounded Edgework Entertainment, an event management, promotion, and consulting startup. Sanchez noticed an unmet demand for off-campus events in the community.
ADVERTISEMENT - CONTINUE READING BELOW
To bridge the gap, he networked with local venue owners and musicians by acting as a liaison between local entertainers and venues; he was able to plan and execute successful events that his company promoted on-campus through guerilla marketing tactics, such as passing out flyers, putting up posters, and speaking to students one-on-one creating buzz among the student body.
They also utilized major social media channels and created a website to get their name out to the community.
It was a win-win for all parties: venues got more customers, musicians got exposure, and Edgework Entertainment took a percentage of cover charges and ticket sales.
"Find the right people to work with and make sure you have good chemistry. Everyone is painting a small part of a larger picture so communication is key," said Sanchez.
On top of exceptional communication skills, having organizational skills as well as a grasp on the fundamentals of business, marketing, and finance skills are necessary as an event organizer.
ADVERTISEMENT - CONTINUE READING BELOW
6. Résumé writing service
Whether applying for a summer internship or preparing for life after college, a majority of college students need a well-written résumé. Internships and jobs are at a competitive high right now and the way a résumé looks and reads can make or break a student's chances for a position at his or her dream company.
First and foremost, it is important that your résumé be impeccable so you can guarantee your services to other students. The internet will also be your primary tool to help with research of résumé formatting.
If you are an excellent writer with a sharp eye for how to organize information clearly, résumé writing is an easy opportunity for you to help others and make money on your own time.
Professional résumé writers can charge hundreds of dollars per résumé; however, as a college student catering to other young up and comers, start off by keeping your hourly rate fairly low P100 ($2.12) to P500 ($10.59).
ADVERTISEMENT - CONTINUE READING BELOW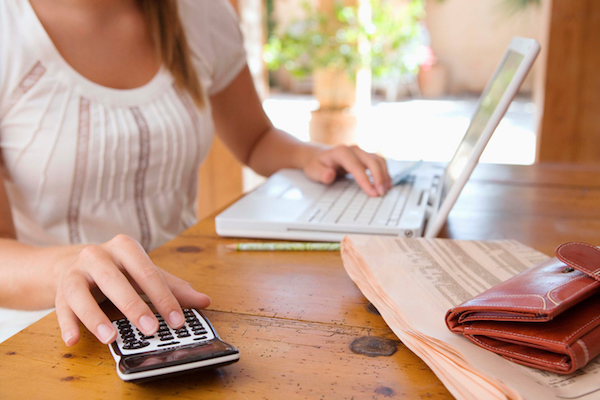 7. Bookkeeping
Oftentimes when you think of bookkeeping, numbers, math, accounting and finance pop into your head. However, you do not need to be a finance major to pursue a job as a bookkeeper.
According to Ben Robinson, a certified public accountant and business owner, having a basic knowledge of accounting may be helpful, but it is not a necessity. If you have decent computer skills and the ability to navigate real-world problems, bookkeeping is a great option for you.
ADVERTISEMENT - CONTINUE READING BELOW
All businesses are required to maintain bookkeeping records so there is always a demand for bookkeepers; outsourcing a college student as a bookkeeper is an obvious way for these companies (especially the smaller ones) to limit costs and avoid hiring an expensive professional.
Startup costs are low. They include software such as QuickBooks or Xero, which cost anywhere from $5 (P232.04) to $70 (P3,248.63) per month, and marketing your services to businesses through job listings, referrals or your in-school network. Robinson recommends charging around $60 (P2,748.54) per hour for bookkeeping services, although this fee can vary depending on the complexity of the work and the extent of your experience.
Start lower, and when you build your skills and referral base, you can price upwards.
8. Jewelry maker
You do not need to be a world-class jeweler to start your own jewelry line. LeiLei Secor, founder of Designed by Lei, started off by making simple knot friendship-bracelets. Years later, Secor found herself making wire-wrap jewelry, which she began to sell on the e-commerce platform, Etsy, which charges a small fee per listing.
ADVERTISEMENT - CONTINUE READING BELOW
Without any formal education in business, Lei learned how to sell online by doing thorough research and watching online tutorials, which she recommends to any aspiring jewelry maker.
"I also focused a lot of on photography," she said. "I think great photos are one of the most important aspects to successfully selling online."
Focusing primarily on Etsy search engine optimization and promoting designs on social media platforms is the best way to drive traffic to your products, Lei advised.
Startup costs are minimal; creating an Etsy account is completely free and listing an item is $0.20 per listing or less than P10 each. Depending on the kind of jewelry you make will determine the costs of materials—so if you wish to work with wire, you will need basic wire wrap tools that come bundled in a kit, such as a wire cutter and several types of pliers.
Avoid using expensive materials such as real gold and silver or precious stones. You can upgrade your materials once you have started selling your items online and have built up a reserve.
ADVERTISEMENT - CONTINUE READING BELOW
9. Delivery and errand service
Let us face it: people are lazy. And busy!
Starting a delivery service that offers running errands, picking up takeout or even going grocery shopping for a busy professional or someone who is elderly is a great way to make extra cash.
Like the leading food-delivery services, Postmates or Seamless, you can make a fortune doing tasks for others, especially if you go to a smaller school in an area where these food-delivery services do not exist yet.
ADVERTISEMENT - CONTINUE READING BELOW
Save all receipts and charge customers after you completed a task; add a 20% fee to the total costs of a purchase to generate your revenue. Market your services through word-of-mouth, flyers, and social media pages.
*****
Copyright © 2016 Entrepreneur Media, Inc. All rights reserved.
This article originally appeared on Entrepreneur.com. Minor edits have been done by the Entrepreneur.com.ph editors.
Photos from Thinkstock