In case you missed it:
Business ideas under P100,000 (Part 1)
Here is the second batch of business ideas that you can start:
1. Pet sitting
Many people have pets that cannot be boarded or left with friends or family when the need arises—pets with chronic health conditions or exotic pets that are difficult to take care of, for example. Likewise, many people prefer the idea that their dogs, cats and other pets are in the safety and familiar surroundings of home as opposed to an unfamiliar boarding environment. When these pet owners want or need to be away from home there is only one solution available: Hire a pet-sitting service to come to their homes and take care of their beloved pets while they are away.
ADVERTISEMENT - CONTINUE READING BELOW
If your idea is to work on a small scale, you can be the pet sitter. But if your intention is to operate full-time with an eye on growth, you will need to hire or contract additional pet sitters. Good ideas for job candidates include pet-loving retirees and students. Market your pet-sitting services through pet-related businesses in your community such as veterinarians, pet food retailers, dog trainers, dog walkers, and pet-grooming services. Remember, many people also hire pet sitters for short periods of time—a weekend away, a night out, or time off for family events. Therefore, you will need to develop fee schedules for long- and short-term pet-sitting jobs.
At a glance
Investment: Under P100,000
Rate: P704.55+
Skill level: 1
2. Gardening consultant
If you enjoy working in the great outdoors and playing in the dirt, and know a whole lot about flowers, trees, shrubs, and vegetable gardens, chances are you are the perfect candidate for the idea of starting a gardening consulting business. You will teach other would-be green thumbs everything they need to know so they can design, plant, and maintain a decorative or productive vegetable and herb garden. During the first consultation with clients, you ask questions to determine their idea for the type of garden and landscape features they want, their budgets and time frames, and whether they want to do the work to install the garden or hire others. From this point, based on your knowledge about plants, plant placement, soil, rocks, and fertilizers, you create a garden plan in step-by-step detail suited to each client's needs and garden criteria.
ADVERTISEMENT - CONTINUE READING BELOW
This is a terrific business idea for green-thumb entrepreneurs to stay active and fit because gardening work can be somewhat physically demanding, but at the same time earn an income in the range of P1,170+ to P2,300+ an hour. This is a business that will thrive on repeat customers and referrals once established. To get the ball rolling, advertise your services locally using newspaper advertisements and online. Then build a network of alliances at garden product retailers so they refer your services to their clients. You may even offer free seminars at local garden centers, churches and community center to spread the word.
At a glance
Investment: Under P100,000
Rate: P1,170+
Skill level: 2 to 3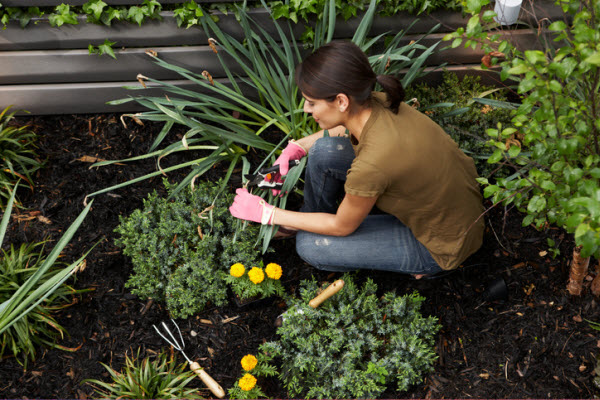 ADVERTISEMENT - CONTINUE READING BELOW
3. Backyard nursery
People with green thumbs, a backyard, and some time, take note. Growing and selling trees and shrubs right from home is a fantastic way to earn an extra few thousand dollars every year or even every month, depending on your space and ambition. Surprisingly, not much yard space is required to generate excellent profits.
Consider that you can purchase seedlings for about P50 each wholesale, plant them in pots or in burlap in the ground, wait a season or two while they grow, and resell them for P200 or more. A 20-foot square garden area is large enough to support 300 seedlings, which in turn can produce approximately 150 saleable trees annually when planting is alternated.
That is more than P30,000 every year from just a small patch of ground in your backyard. Imagine what you can earn by planting a 50-, 60-, or 100-square foot seedling tree garden. In addition to selling directly to consumers from home and through garden shows, you can also sell the trees and shrubs to garden centers and landscape contractors in volume at wholesale pricing.
ADVERTISEMENT - CONTINUE READING BELOW
At a glance
Investment: Under P100,000
Rate: Varies
Skill level: 1
4. Business plan service
To start such a service, you should have experience with business planning and be able to conduct the research and run the numbers a business plan requires. Market your service by attending business networking meetings and be able to explain why a business needs a business plan. Also attempt to obtain a list of all new and renewal business registration licenses through your local business service center. In addition to new businesses, you can also aim marketing efforts at existing businesses and professionals who are expanding or need to update or create a new business plan. This service costs little to start and can be operated part-time or full-time, depending on your needs. Billing rates vary depending on the size and scope of the business plan being developed.
At a glance
Investment: Under P100,000
Rate: P2,300
Skill level: 2
ADVERTISEMENT - CONTINUE READING BELOW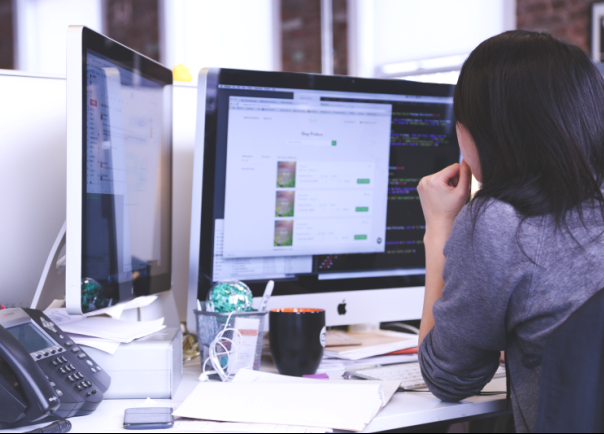 5. Online researcher
If you like digging for information or miss spending hours in the library working on academic papers, and are looking to supplement your income, consider starting an internet research service. It is a great way to get paid for the time you spend reading and surfing on the internet!
ADVERTISEMENT - CONTINUE READING BELOW
This business was once referred to as information brokering, but the name changed as the means of obtaining information changed. The business remains the same, however, as the information that was once researched and compiled from newspapers, trade magazines, and business and industry journals can now be found online.
You will be delving into government and business reports and perhaps even interviewing people to find the information your clients need. An internet research service operates in two fashions. First, collect data and facts relevant to a specific topic or topics, and then sell the compiled data to individuals and businesses that require the kind of information you have compiled. Second, business owners and marketers often enlist the services of an internet researcher to find specific data and facts relevant to their particular business, industry, or market. In both cases, clients pay for information they are seeking. Billing rates for the services vary, depending on how much research time is required to compile the data and related costs, but expect to charge in the area of P1,170 to P1,600 per hour.
ADVERTISEMENT - CONTINUE READING BELOW
At a glance
Investment: Under P100,000
Rate: P1,170
Skill level: 1 to 2
6. Copywriting
If you have a talent for writing in a clear and concise manner that can build excitement and interest and motivate readers, listeners, and viewers to take the desired action, then starting a copywriting service might be just the right moneymaking opportunity for you.
Copywriters prepare copy or text for websites, advertising, online and print marketing materials, press releases, TV and radio commercials, catalogs, and packaging labels. The demand for copywriting services is excellent, as most business owners, managers, and marketers do not have the time, skills, or inclination to prepare highly effective copy.
Establishing alliances with graphic designers, publishers, editors, advertising agencies, and public relations firms is a good way to get your foot in the door, the telephone ringing, and the email pinging. You will also want a well-written and designed online portfolio of your work.
ADVERTISEMENT - CONTINUE READING BELOW
Copywriting fees vary greatly depending on what is being prepared and the size of the assignment. If you have the required skills, additional income can also be earned by providing a full-complement of editing services, including proofreading, indexing, and production.
At a glance
Investment: Under P100,000
Rate: P1,170+
Skill level: 2 to 3
ADVERTISEMENT - CONTINUE READING BELOW
7. Online marketing and social media consultant
When you are running a business, you rarely have time to hop onto Twitter or Facebook to interact with customers or offer special sales. And how many business owners keep up with changing algorithms on Facebook, or figure out if they need to be on the newest social media channel?
This is where your expertise as a social media guru comes into play. First, ensure your own online presence and social media sites are topnotch. To get experience, offer your services to local non-profits or friends' businesses. Once you have the results in hand, market your services—including information on how you've increased the social media and online presence of other businesses—to local retailers, restaurants, personal service businesses and others.
Network at local business associations, and visit business owners to sell your services. The demand for social media and online marketing will only continue to grow, so your clients will be grateful you can keep them up-to-date with the changing online landscape and in front of consumers' eyes.
ADVERTISEMENT - CONTINUE READING BELOW
At a glance
Investment: Under P100,000
Rate: P1,170+
Skill level: 2
8. Search engine optimization and digital advertising consultant
In the old days, it was enough to take out an ad in the Yellow Pages to ensure potential customers would find your business. These days, you need a website, but you also need that website to rank high on search engines. How does the average business owner keep up?
An online marketing and advertising consultant is similar to a marketing consultant in their goal—getting their clients new business—but online consultants specialize in search engine optimization (SEO) and advertising on Google, Facebook, and other websites. Your expertise in this arena can help local businesses rise to the top of search results and ensure the advertising money they spend is well worth it. A background in digital marketing is required for this business, as well as the type of personality that thrives on change and new advances in their industry.
ADVERTISEMENT - CONTINUE READING BELOW
At a glance
Investment: Under P100,000
Rate: P1,170+
Skill level: 2 to 3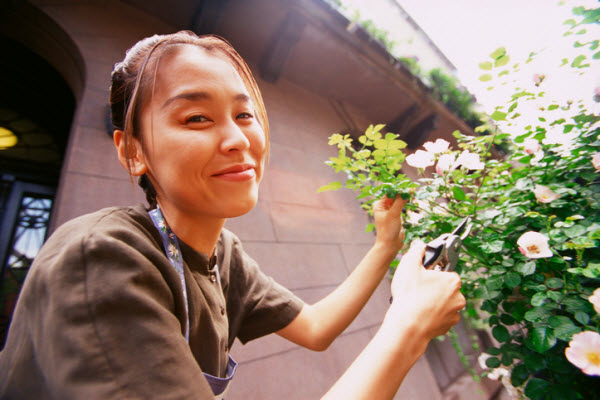 9. Floral designer
If you love flowers and need to earn money to supplement your retirement income, then this just might be the right opportunity for you. If you have an eye for design, you are qualified to start your own floral design business. However, formal training is an asset, and there are a number of schools and community continuing education programs that offer floral design classes. Floral designers select flowers, greenery, and decorations to create appealing floral arrangements, such as bouquets, wreaths, and table centerpieces for any number of occasions—weddings, funerals, social events, restaurants, and business functions. Designers also use a variety of tools and materials to produce the desired cut and shape, as well as foam, wire, tape, and all kinds of containers to hold and showcase their designs. Market your services by establishing alliances with event planners, wedding planners, catering companies, and funeral homes.
ADVERTISEMENT - CONTINUE READING BELOW
At a glance
Investment: Under P100,000
Rate: P700+
Skill level: 1 to 3
10. Fashion accessories designer
If you have a flair for design, then why not try your hand at designing fashion accessories? Get started by picking a fashion accessory to design, produce, and sell. It could be just about anything, including bridal veils, handbags, shoes, belts, belt buckles, scarves, costume jewelry, wraps, or wallets. Do not worry if your sewing or tooling skills are not up to par, because there are numerous fashion accessory manufacturers that will manufacture your designs under your name. The options for selling fashion accessories are also numerous. You can sell your wares online on Shopee, Instagram or Facebook at craft fairs or host in-home fashion accessory sales parties. If you are ambitious, you can also sell your products wholesale to fashion accessory retailers.
At a glance
Investment: Under P100,000
Rate: P700+
Skill level: 1 to 3
*****
Copyright © 2016 Entrepreneur Media, Inc. All rights reserved.
ADVERTISEMENT - CONTINUE READING BELOW
This article originally appeared on Entrepreneur.com. Minor edits have been done by the Entrepreneur.com.ph editors.
Photos from Thinkstock, Pexels