Make the most out of your time at home and build a business win your spare time. Here are some ideas to get you started: 
1. Toy maker
Building and selling children's toys is a great way to create cherished memories for children and to supplement your income at the same time. Think of all of the toys that you can make—wooden toys, dollhouses, stuffed animals, dolls, antique toy replicas, and puzzles, to name just a few. In fact, handcrafted toys often become treasured family heirlooms passed down to each new generation to enjoy. Fortunately, you do not need much in the way of special skills or equipment to start making and selling handmade toys, just a workshop space outfitted with basic hand and power tools or a sewing machine, the ability and patience to learn new crafting skills, and the creativity to create unique designs. With the rising interest in handmade crafts, you will find a demand for handcrafted toys online, at local craft fairs and toy shows, and through consignment and wholesale at local boutiques.
ADVERTISEMENT - CONTINUE READING BELOW
At a glance
Investment: Under P100,000
Rate: P700+
Skill level: 1 to 2
2. Essential oils and soaps making
Manufacturing and selling essential oils and soaps from home is a unique business opportunity that will appeal to eco-friendly entrepreneurs who love handcrafted goods. By definition, essential oils are the volatile essences extracted from aromatic plants. They are up to one hundred times more concentrated than the oils found in dried herbs and can be used as scents in a wide variety of health and beauty products, including cosmetics, body lotions, soaps, candles, aromatherapy burners, perfume, and aromatic potpourri products, or they can be applied directly to skin as a perfume.
Soap is, of course, soap, but you can be incredibly creative making and selling soap products, using unique colors and scents, focusing on aromatherapy or organic ingredients, molding novelty soaps in fun shapes or with toys embedded inside, or extending your line into bath products like bath bombs and salts. You can get started making soaps and oils in your kitchen. A good setup for soap costs less than $500 (P23,487), but you may want to purchase a commercially manufactured distiller to create oils for about $1,000 (P46,975). Soaps and essential oils can be sold directly to consumers online, in local stores, or at craft fairs and farmers markets. Essential oils can also be sold in bulk to companies manufacturing and selling health and beauty products.
ADVERTISEMENT - CONTINUE READING BELOW
At a glance
Investment: Under P100,000
Rate: P700+
Skill level: 1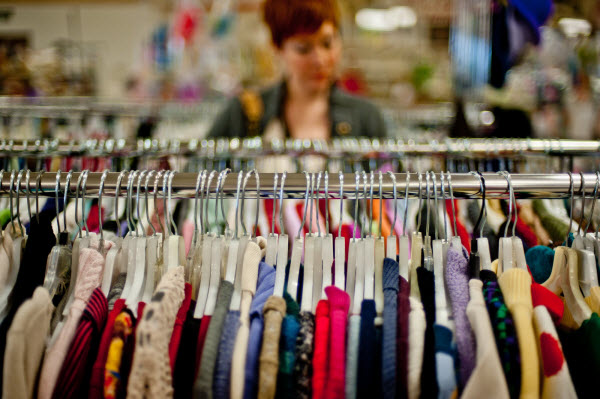 3. Vintage clothing dealer
How do you strike it rich in the vintage clothing business? You start by spending weekends at flea markets, garage sales, and auctions looking for vintage clothing and fashion accessories, such as hats, shoes, handbags, and scarves. While most clothing will get you a nice markup, you can also hit the jackpot if you uncover decades-old fashion from Channel, Pucci or another high-end designer.
ADVERTISEMENT - CONTINUE READING BELOW
Vintage clothing dealers need to be knowledgeable about the value of vintage clothing and accessories to know what to buy, how much to pay, and what the resale price should be. Skill with removing stains and making small repairs (or knowing someone who can) is also a plus. The items you purchase can be resold for a profit directly to collectors and vintage clothing retailers, at antique markets held on weekends, in an antique mall booth, or through vintage clothing online marketplaces and eBay. You may even choose to open your own retail store.
At a glance
Investment: Under P100,000
Rate: P700+
Skill level: 1
4. Image consultant
Image consulting is an exciting business: You can get paid big bucks to help other people look and feel great. Working as an image consultant, you can help people land a new job, spruce up for an important occasion, make a great impression on others, or just feel good about the way they look and the image they project. Image consultants help people on many fronts, including:
ADVERTISEMENT - CONTINUE READING BELOW
> Wardrobe consulting and updating

> Current image analysis, and the development of a new image program

> Etiquette training that can be used in business and social situations

> Assistance in developing better communication skills through vocabulary enhancement and voice projection

> Assistance in developing skills such as the perfect handshake and perfect posture
Potential clients include corporate executives, people on the job market, politicians, people recovering from major illnesses and injuries, television and radio personalities, public speakers, sales professionals, and singles in or reentering the dating scene. Market your services by building a strong network of alliances that can refer their clients and contacts to your business. Be sure to include corporations, hair and makeup professionals, fitness trainers, and public relations consultants.
At a glance
Investment: Under P100,000
Rate: P2,300+
Skill level: 2 to 3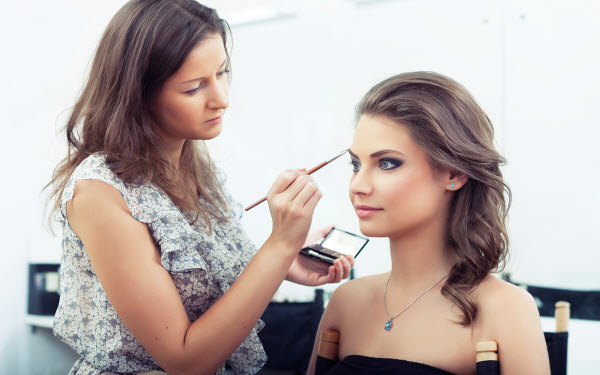 ADVERTISEMENT - CONTINUE READING BELOW
5. Makeup artist
There are numerous occasions when professional makeup artistry is needed, such as weddings, film or TV shoots, professional photo shoots, important job interviews, public speaking engagements, and special occasions such as parties, reunions, and weddings. Some people may just want a makeover and lessons to feel more confident. What makes makeup artistry such a great opportunity is the flexibility it offers. You can work on a mobile basis, full- or part-time, and travel to your client's location.
You can establish an independent shop or join forces with an established hair salon, day spa, or nail studio. Or you can freelance for cosmetic companies and work from retail cosmetic counters. You will want to build working relationships with wedding planners, event planners, and people in the fashion industry. Additionally, cosmetology training is recommended. Contact the associations listed below to inquire about class availability in your area.
At a glance
ADVERTISEMENT - CONTINUE READING BELOW
Investment: Under P100,000
Rate: P1,170+
Skill level: 2
6. Personal fitness trainer
Calling all fitness gurus! The time has never been better than now to start your own personal fitness business teaching people from 5 to 95 how to live a more healthy life through exercise and nutritional programs.
Your target audience will include anyone who wants professional guidance. You can work one-on-one. You can specialize and train busy executives, kids, disabled people, moms-to-be, or seniors. Train at people's offices or homes. Open your own fitness studio, and offer one-on-one and group training programs. In addition to developing exercise programs to match each client's individual needs, personal trainers also conduct fitness assessments and provide nutritional coaching. Training in fitness clubs, community centers, retirement homes, hospitals, cruise ships, corporations, hotels, spas, resorts, camps, and schools are also other moneymaking options open to certified personal trainers.
At a glance
Investment: Under P100,000
Rate: P1,170+
ADVERTISEMENT - CONTINUE READING BELOW
Skill level: 2–3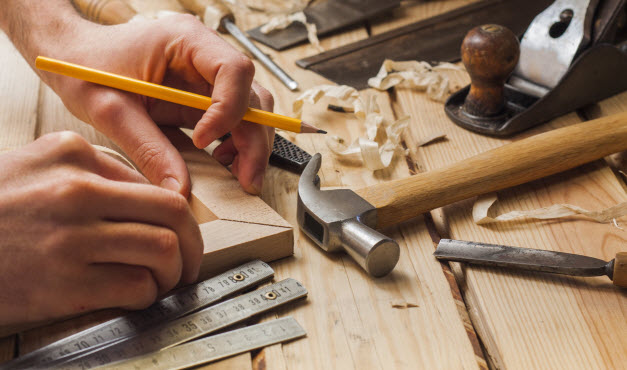 7. Furniture repairs and refinishing
If you are handy with wood and upholstery, you can earn money repairing office and residential furniture, and refinishing antique furniture. The furniture-repair side of the business can be operated on a mobile basis working right from a fully equipped van, repairing furniture at your customer's location. Potential customers that commonly require furniture repair services include home and office movers, business owners, property managers, restaurants, hotels, and retailers of new and used furniture. The furniture-refinishing side of the business, namely antiques refinishing, can be conveniently operated from a well-equipped home workshop.
ADVERTISEMENT - CONTINUE READING BELOW
Advertise this feature of the business by building alliances with antique dealers and interior designers who can refer their clients to your service. You can earn additional money by attending auction sales and buying furniture and antiques in need of repair and refinishing. Once they have been repaired and refinished, you can sell them for a profit online or through collector's shows and consignment shops.
At a glance
Investment: Under P460,000+
Rate: P1,170+
Skill Level: 2
8.  Handyperson
Cash in on the multibillion-dollar home repair industry by starting your own handyperson service. Handyperson services require little explanation about the business opportunity. The main requirement for starting such a service is, of course, that you are handy with tools, have the required tools and equipment, and have a good working knowledge of many trades—painting, carpentry, flooring, and plumbing. Basically, you should be a jack- or jill-of-all-trades.
The service can be promoted and marketed to both residential and commercial clients through online pages, fliers and door hangers, site and vehicle signage and the likes, Repeat business and word-of-mouth referrals will become your main source of new business once you are established, providing you offer clients good value and excellent service.
ADVERTISEMENT - CONTINUE READING BELOW
At a glance
Investment: Under P460,000+
Rate: P1,170+
Skill level: 2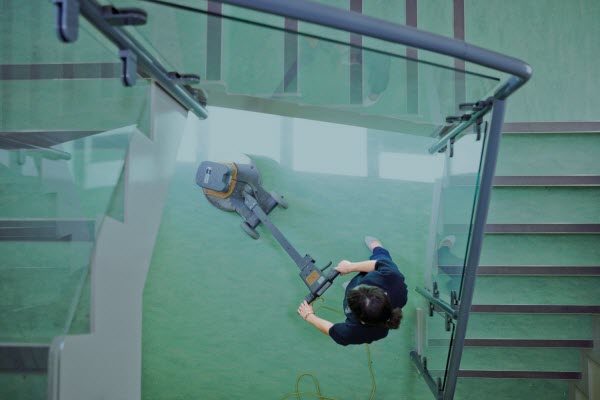 9. Commercial cleaning
Commercial cleaning is a booming industry, generating billions in sales annually. Commercial cleaners basically perform the same services as residential cleaners—dusting, vacuuming, and polishing, but on a larger scale and with the addition of services like replenishing paper products and soaps, washing windows, stripping floors, and emptying trash and recycling receptacles.
ADVERTISEMENT - CONTINUE READING BELOW
The only real downside to commercial cleaning is that in most cases the cleaning must be performed nights and/or on weekends after the business or office closes, which is actually a positive for people who want to keep their day jobs but still be able to earn extra money working nights and weekends.
Rates are typically higher because equipment costs are more, work such as floor stripping and waxing is more specialized, and once again, the nighttime aspect of the work enables you to charge a premium. Landing contracts will require you to get out and knock on doors. Visit businesses in your community to learn if they need cleaning services or when their cleaning services contracts come up for renewal. You can also buy commercial cleaning contracts, which is a common practice in this industry but expect to pay about three to five times the monthly value.
At a glance
ADVERTISEMENT - CONTINUE READING BELOW
Investment: Under P460,000+
Rate: P700+
Skill level: 1 to 2
10. Bicycle repair service
A mechanically inclined entrepreneur with an interest in cycling can earn a great income repairing bicycles right from the comfort of a homebased workshop. In addition to big profit potential, there are many other advantages to operating a bicycle repair service, including low overhead, huge demand for the service in an ever-growing sport, and flexible full- or part-time hours.
The key to marketing your services is to join bicycling clubs and organizations in your community, largely because members can become customers and refer other bicycling enthusiasts to your business. You can also work on a contract basis for bicycle retailers to handle their overflow work during the busy season. Likewise, advertising online in cycling forums or in your community newspaper and distributing fliers detailing the services you provide can attract new business.
At a glance
Investment: Under P460,000+
Rate: P1,170+
ADVERTISEMENT - CONTINUE READING BELOW
Skill level: 2 to 3
For more ideas, check:
Business ideas under P500,000 (Part 2)
Business ideas under P500,000 (Part 3)
In case your budget is under P100,000, check the following:
Business ideas under P100,000 (Part 1)
Business ideas under P100,000 (Part 2)
*****
Copyright © 2016 Entrepreneur Media, Inc. All rights reserved.
This article originally appeared on Entrepreneur.com. Minor edits have been done by the Entrepreneur.com.ph editors.
Photos from healthywomen.org, greenpetersborough.uk, 907life.com, thehippiecorner.com, bcordova.com