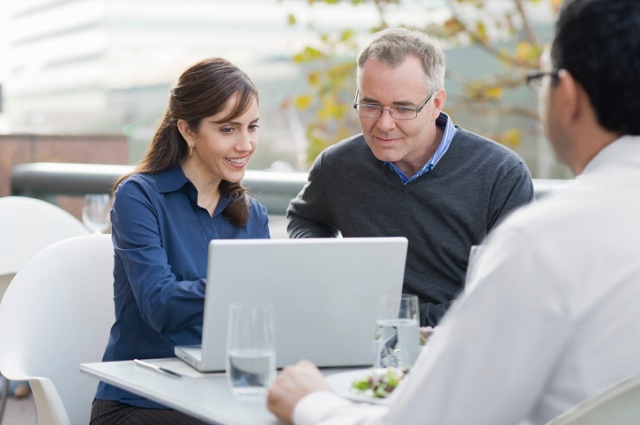 1. Self-publishing consultant
Help people fulfill their dreams of becoming published writers by starting a self-publishing consulting business. Offer your clients numerous services by preparing their manuscript for publication. You can assist with both nonfiction and fiction books, including development editing (helping to structure the book), proofreading, editing, design, marketing, and distribution.
ADVERTISEMENT - CONTINUE READING BELOW
Potential clients include trainers wanting to write training guides; activists (political, environmental, or any other kind) raising awareness of a cause; corporations wanting to produce a book for customers telling the history of their business, products, services, and employees; and people with interesting life stories who have written memoirs. Advertise your services in online writing portals and magazines, join writing associations and groups to network for business, and build alliances with copywriters, book printers, editors, and illustrators to capitalize on word-of-mouth referrals.
At a glance
Investment: Under P500,000
Rate: P1,175+
Skill level: 2
2. Freelance photography
There are three very good reasons why the internet has breathed new life into the freelance photography industry. First, cloud-based services make it very easy to share photos with clients, publishers, editors, copywriters, marketers, and designers all around the globe in a matter of moments. Second, billions of photographic images are needed to fill billions of web pages. Third, in addition to the internet, there are millions of print publications, media companies, retailers, marketers, organizations, government agencies, and others who need new photographs every day to add meaning to newspapers, newsletters, magazines, brochures, catalogs, and presentations.
ADVERTISEMENT - CONTINUE READING BELOW
Needless to say, people with fantastic photographic skills have the opportunity to earn a great living taking and selling photographs. You can contract with publishers, post photos on stock image services where you are paid royalties, or specialize in event photography for individuals (weddings, family portraits) or organizations (award dinners, industry galas). You can charge by the hour or day, and arrange for royalties depending on the type of photography you pursue.
At a glance
Investment: Under P500,000
Rate: P1,175+
Skill level: 2 to 3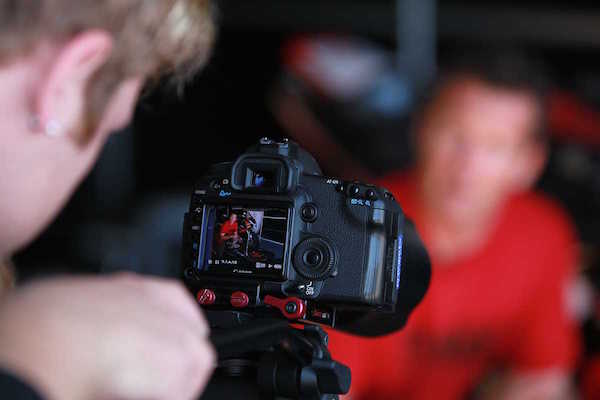 ADVERTISEMENT - CONTINUE READING BELOW
3. Video production business
YouTube is the third most popular site on the internet, and online video is officially a cultural phenomenon. Local businesses probably have not caught up with this trend. That is where you and your video skills can come in.
With just a few thousand pesos worth of equipment like a high-quality camera, lapel microphone, tripods, and a small camera dolly, you can provide high-end production for businesses looking to create promotional videos or record events like grand openings and conferences or for individuals who want to document a wedding. You can charge for editing as well, or find a partner with great video editing skills who can add video effects like animated titles and appropriate music. Videographers charge P2,000 to P5,000 per hour, depending on whether the setup is single or multiple camera, and P2250+ per hour for editing.
At a glance
Investment: Under P500,000
Rate: P2,250+
ADVERTISEMENT - CONTINUE READING BELOW
Skill level: 2
4. Aerial photography and videography
Drones have revolutionized the aerial photography trade, which used to (and still does sometimes) depend on equipment like telescopic aluminum masts that can be extended 100 feet in the air and helium-filled blimps that can reach heights of up to 1,000 feet.
Drones can be purchased cheaply, they can be outfitted with still or video cameras and the quality of this technology is constantly improving. Potential clients include colleges, property developers, corporations, amusement parks, golf courses, outdoor-event organizers, resorts, mining and forestry sites, and sporting-event organizers—basically, any person or business that wants or needs aerial photograph or video of their building, event, or property. It takes a bit of learning to operate the equipment, and if you offer video, you will also want to provide editing services. Rates are excellent because this is a highly specialized niche service.
At a glance
Investment: Under P500,000
Rate: P2,250+
ADVERTISEMENT - CONTINUE READING BELOW
Skill level: 2 to 3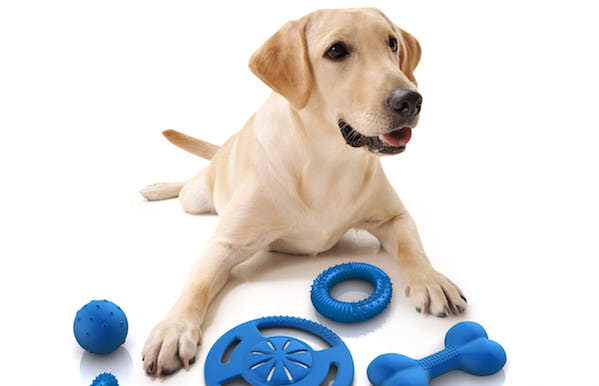 5. Pet products manufacturing
What types of pet products can you make? Anything from furniture and clothing to memorials and toys. The granddaddy of them all is healthy pet treats from your own homebased bakery. For the most part, no special skills are needed because with a little practice, all of these products are very easy to make working from a small home workspace with basic tools and equipment. Sell your pet products online via Etsy, eBay and your own website, and in the offline world at pet fairs, craft shows, and farmers' markets, There is also great potential to build a wholesale arm of the business by contacting pet product boutiques, pet shop retailers, veterinarians, and groomers to carry your products or at least accept consignments to test the waters.
ADVERTISEMENT - CONTINUE READING BELOW
At a glance
Investment: Under P500,000
Rate: P1,175+
Skill level: 1 to 2
6. 3D printing service
One of the most exciting new technologies in recent years is 3D printing. A 3D printer takes a 3D design and brings it to life, layer by layer. It allows inexpensive prototyping as well as creating manufactured goods one by one. Everything from jewelry and toys to technology gadgets (like tripods) and machine parts can be created with a 3D printer. You can purchase a 3D printer for as low as a few hundred pesos up to thousands of pesos, so your investment will depend on the size of the objects you wish to print and the materials you wish to offer.
The market is wide for such a new service. You could print creations for local jewelry and toy designers or focus on business customers, creating unique licensed trinkets. Machine shops could prototype new parts using your service. The sky is the limit. This is a relatively new business model, so be prepared to break new ground and get deeply involved in the 3D printing world, learning about different printers, rendering software, materials, and more.
ADVERTISEMENT - CONTINUE READING BELOW
At a glance
Investment: Under P500,000
Rate: varies
Skill level: 2 to 3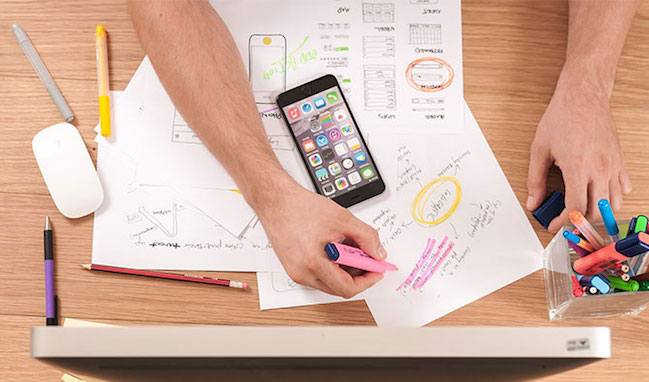 7. App developer
Each month, the iTunes App Store adds 25,000 to 40,000 new apps. With 80% of US adults owning a smartphone, it is no wonder that so many app developers can find new ideas to build. You can get in on this booming market regardless of whether you can code. If you have a background in web or software development, you should easily be able to pick up on the nuances of coding an app for Android or Apple iOS devices through books and online learning. If not, you can outsource the work, either online or to local developers in your area.
ADVERTISEMENT - CONTINUE READING BELOW
App developers make money either by selling the app for a basic price, as a "freemium" which is free but has additional features a user can purchase, or for free but supported by advertising. What is important is the strength of your app idea and your marketing program. With so many new apps, it may get lost in the crowd. It is key to have a marketing plan and marketing budget in place once you have developed your apps. You want to find a niche, optimize your products for the iTunes and Google Play Stores, and create a social media and public relations campaign to get people talking.
At a glance
Investment: Under P500,000
Rate: Varies
Skill level: 1 to 4
8. Marketing consultant
Let us face it: Without marketing, businesses cannot survive, so it is no surprise that topnotch marketing consultants are in high demand. If you are an experienced marketer, the time has never been better to put that experience to work leading other businesspeople down the path to marketing success. Marketing consultants offer a wide range of services, including developing marketing plans, establishing marketing budgets, hiring and training salespeople, and developing advertising, telemarketing, and direct marketing programs to meet each client's needs and budget.
ADVERTISEMENT - CONTINUE READING BELOW
Marketing consultants also help businesses expand into new markets and even new countries, as well as build new distribution channels and profit centers. In short, marketing consultants are the jacks-of-all-trades in terms of helping clients build their businesses, revenues, and profits. Market your services through networking activities, and by setting appointments with business owners and managers to explain how your services will benefit and ultimately profit their business.
At a glance
Investment: Under P500,000
Rate: P2,250+
Skill level: 2
*****
Copyright © 2016 Entrepreneur Media, Inc. All rights reserved.
This article originally appeared on Entrepreneur.com. Minor edits have been done by the Entrepreneur.com.ph editors.
Photos from Thinkstock, Banter Media, Kelly Warner Law