Looking to start a business and refuse to be tied down to an office? Turns out you can start a company from the comfort of your own home— or better yet, from an exotic far-flung beach—for under P50,000.
How is that possible you might ask? Technology. Maria Dykstra, co-founder of TreDigital, a digital growth agency based in Washington D.C. in the US, has built her company around technology and allows her employees to work remotely.
ADVERTISEMENT - CONTINUE READING BELOW
"A lot of how we work is online," she said. "We use Google Docs, a lot. File sharing, video sharing, conferencing, emailing."
Being comfortable with technology is incredibly important to making a digital business successful, as well as letting customers know that you are traveling.
And despite what most people think, travel can be relatively inexpensive. According to Nomad List, a website that ranks cities for digital nomad friendliness and cost, you can travel and live in some of the best cities for digital nomads at relatively low cost. For example, Bangkok for $1,079 (P50,545) a month, Prague for $899 (P42,113) and Budapest for $1,010 (P47,313).
Technology exists to make remote working convenient, so if you want the digital-nomad lifestyle and don't have a lot of startup cash, here are 9 low-cost business ideas you can start from anywhere.
Related: How I Built a Startup While Traveling to 20 Countries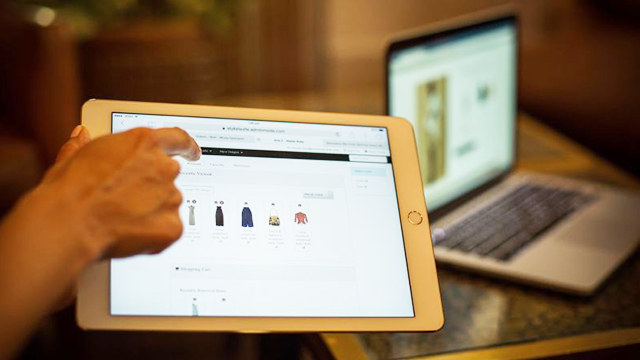 ADVERTISEMENT - CONTINUE READING BELOW
1. Website Designer
To be a web designer, you just need a laptop, a hard drive and WiFi. It is no secret that having a well-put together website is a crucial element for running a successful company, which means that being a web designer is a skill you can cash in on from anywhere.
"Your website is your first impression," Michael White, president and owner of White Media, said.
Do not freak out if you do not have all the coding skills required. White said that creativity is more important. Coding and SEO knowledge can be acquired through classes, self-taught study or mentorship, so if you have an eye for art and design, this business is possible for you.
"This industry comes down to how creative someone can be," White said.
A web design company has low startup costs, according to the founder of the web development business Lounge Lizard, Ken Braun, who founded his company with only $50 a month by buying a small text link ad to promote his services on other websites.


ADVERTISEMENT - CONTINUE READING BELOW
"That $50 (P2,342) a month investment netted clients around the world and turned Lounge Lizard into a seven-figure company within 10 months," Braun said.
Both Lounge Lizard and White Media focus on unique designs and customer service to differentiate them from other companies. The key to standing out in this competitive market is to find a style that shows personality and attention-to-detail for each customer. And stay away from cookie-cutter templates.
"Focus on the quality of work. It's all about customer service and custom designs," White advised.
2. Accountant
Believe it or not, you are not the only one who does not want to spend long hours in an office or at meetings. If you like numbers, but are not into putting a suit and tie on every morning, think about being an online accountant. All you need is a laptop, accounting certfication and a phone.
"Entrepreneurs don't want to be tasked with driving to hour long in-person meetings to take care of the mundane tasks that go hand-in-hand with running a business anymore," said Ian Crosby, cofounder and CEO of Bench, an online bookkeeping company.
ADVERTISEMENT - CONTINUE READING BELOW
Crosby noted that to be a successful online company, customer service through communication is incredibly important.
"What we've found is that tech-friendly entrepreneurs aren't looking for [in-depth conversations] anymore," Crosby said. "They're looking for fast, convenient and delightful communication. None of which can be achieved in an hour-long meeting in a tube-lit office space."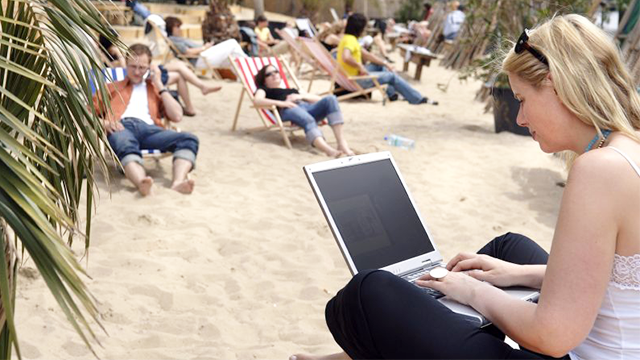 ADVERTISEMENT - CONTINUE READING BELOW
3. Matchmaking Service
We are not only talking about Tinder. A matchmaking service can be any form of technology that matches businesses or individuals with the services they require. This business can be run from anywhere, because it can all be done online.
One way to run a successful matchmaking business is to make expertise available to companies when they need it fast like Zintro, a website that matches companies to experts for projects, phone consults and job offers to its customers.
Zintro's cofounder Enrique Levin said that the way the business works is that customers will submit a project, and then experts will reply with a summary of their qualifications and a bid as to why they would be the best candidate for the job. This makes it easy for users to hire an expert without having to go to many places.
The best part? Zintro is run entirely online. Levin said most of his interactions with customers are through the phone or email.
ADVERTISEMENT - CONTINUE READING BELOW
Related: Swapping Your Cubicle for the Beach: Here Are the Secrets to Making It as a Digital Nomad
4. Tech Support
Not everyone is tech savvy, which means that technical support companies are a great way to make some money. This may require time spent in the field, showing up at businesses or homes to help troubleshoot issues, but you can still run this company from anywhere.
Daniel Gagnon, president and cofounder of TekHattan Holdings, a company that specializes in IT support in New York City, capitalized on that concept three years ago. Gagnon and cofounder, Alexander Hernandez, were working as a senior manager and IT Technician (respectively) for CityMD while doing IT support on the side.
However, their side business grew following customer referrals, so they quit their jobs at CityMD, and TekHattan was born.
"I had to make the decision to leave my day job in hopes of making the American dream," Gagnon said. "It paid off."
ADVERTISEMENT - CONTINUE READING BELOW
He emphasized that communication and customer service are two of the most important aspects of an online company.
"We're on call 24/7/365 for all of our clients. If one of our clients has an IT emergency at two in the morning on a Saturday, we need to go out and make sure they are taken care of. And we do this with pride, every time."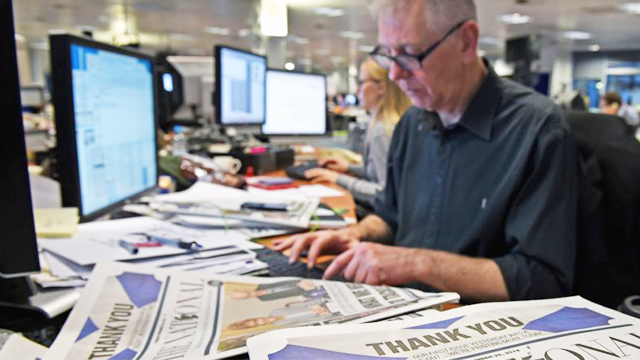 ADVERTISEMENT - CONTINUE READING BELOW
5. Editorial Services
Do you find typos in emails annoying? Think that misspellings in a newsletter are unprofessional? You are not the only one. If you are well versed in grammar and love to read and write, online editorial services might be a good option for you.
There are several ways to approach this business—you could create software that auto edits content, you can edit the content yourself or you can do as Wordy, an online editorial service, does and act as a go-between for those who need content to be edited and freelance editors you hire.
What you can charge depends on the amount of material and difficulty in editing; however Anders Schepelerr, the CEO and founder of Wordy, says not to make your primary focus about pricing.
"Trust is so important for proofreading and copy-editing, so we believe in establishing long relationships," he stated.
6. Digital marketing and PR
ADVERTISEMENT - CONTINUE READING BELOW
If you have a background in marketing and publicity, consider taking those skills online. 
While TreDigital has its headquarters in Seattle, CEO Dykstra often runs her company from Russia, where she has family. She also has team members all over the United States and across the world.
"But we operate as a team," she said.
Dykstra noted that you can actually be more productive while traveling, like she experienced, due to the lack of local meetings that interrupt her greater focus on growing the business.
Another thing to be aware of as digital nomad is the importance of maintaining strong relationships with clients, said Andrea Holland, chief executive and founder of DialedPR, a PR consultancy focused on B2C startups.
"It's extremely important to make sure your client feels secure in the fact that you are not physically there," she emphasized, "Make sure you over communicate while traveling."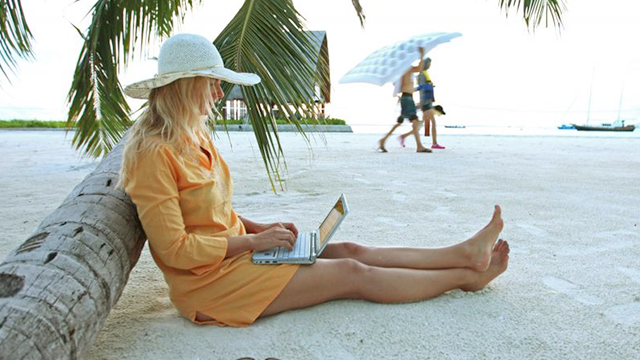 ADVERTISEMENT - CONTINUE READING BELOW
7. Travel Expert
If you are going to be traveling anyways, why not help others do the same for profit?
Matthew Kepnes embraced this idea, starting Nomadic Matt, a travel website that chronicles his extensive travels while offering helpful travel information such as cheap accommodation and airfare, information for solo and couples travelers and travel guide books (authored by Kepnes)—and more.
Kepnes writes helpful (and free) information on his travel blog and newsletters and monetizes his work through book sales, offering online classes for blogging and photography and through partnerships with businesses related to airline travel and accommodation.
However, to create a business that requires a lot of traveling to exotic locations, "you need to be very disciplined," said Kepnes. It is not partying all the time.
"The best way to travel and be an entrepreneur is to create a solid schedule," he advised.
Kepnes, who has been to over 80 countries and territories, says he has helped 16 million people with travel plans through his website while working remotely and building up his business through discipline.
ADVERTISEMENT - CONTINUE READING BELOW
Related: 5 Secrets to Managing Your Business While Traveling
8. Life Coach/Consultant
If you love helping people and have expertise in valuable areas such as business relations or communications, being a life coach or consultant could be a good fit for you.
Life coach Erica McCurdy has combined her passion for helping people and for travel. McCurdy created her life coaching and strategy company McCurdy Life Coach while also being a proud digital nomad.
"I have returned emails to clients—then jumped into the Mediterranean," she said.
Unsurprisingly, technology is key to being a digital nomad, but McCurdy notes that it can sometimes dominate your life and diminish what makes your brand special.
"In my line of work, people are hiring me, not my technology, so I find it critical to find ways to be myself and not have technology make me begin to feel like everyone else," she explained.
The key to making working remotely work is to remember you are not on vacation even though you may be in a beautiful locale halfway across the world, said Christian Martin, CEO of ProfitFox, a program that teaches sales to coaches and consultants.
ADVERTISEMENT - CONTINUE READING BELOW
"It's tempting to spend all day exploring and forget about your responsibilities," he said. "Block out time for work."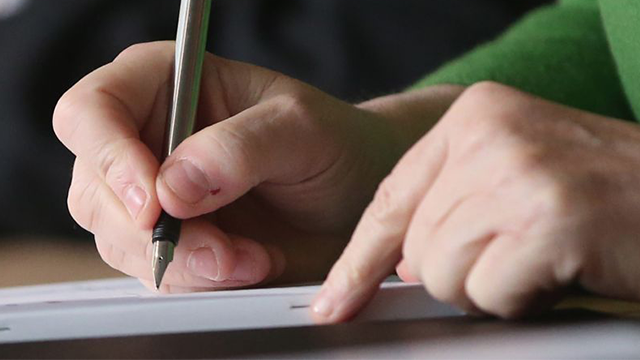 9. Content curator
For companies that need newsletters written, emails drafted, general content for a website—or even podcasts—you can provide that material from a gorgeous location abroad.
Vernon Foster II, CEO and founder of Pod Parrott, a podcast production company, was hopeful that he would make it in the podcast business. Foster tried getting into podcast himself, but after one of his shows lasted only two months, he decided he would be more successful freelancing his podcast skills.
ADVERTISEMENT - CONTINUE READING BELOW
Pod Parrott's services include coaching, equipment setup, sponsorship consulting and more, and Foster was able to provide these services to clients around the world while living in Antigua, Guatemala and backpacking through Costa Rica.
He admitted there have been challenges. "Something as simple as having a solid internet connection becomes more important than food." Also, time zone differences can interfere when trying to connect with customers.
Ultimately Foster says the key to success is to create a business that fits your lifestyle.
But it is not only about wanting to have the digital nomad lifestyle that will lead to success, cautions Julie Ewald, CEO for Impressa Solutions. 
"Digital nomads should be motivated, have proven themselves capable of working independently and be ready to learn."
*****
Copyright © 2016 Entrepreneur Media, Inc. All rights reserved.
This article originally appeared on Entrepreneur.com. Minor edits have been done by the Entrepreneur.com.ph editors.
ADVERTISEMENT - CONTINUE READING BELOW
Photos from Thinkstock