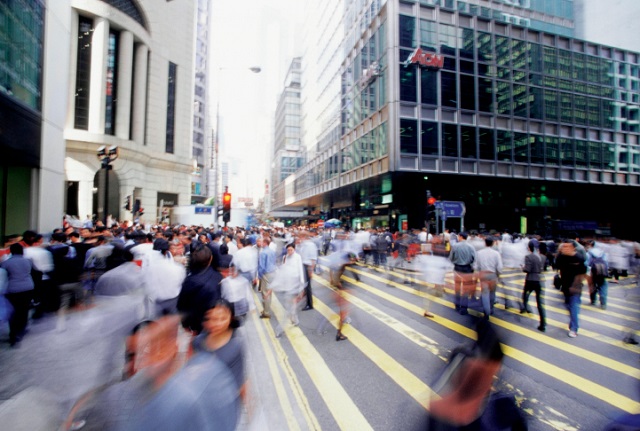 Thinking of finally starting your own business this year but don't know where to start? To give you a nod in the right direction, here are some business opportunities worth considering this year courtesy of business and franchise guru Armando "Butz" Bartolome, founder of GMB Franchise Developers Inc. and chairman of the Association of Filipino Franchisers, Inc.
ADVERTISEMENT - CONTINUE READING BELOW
1. Food trucks and "corporate catering"
Bartolome says that small-scale catering services to offices can be a good entry point for aspiring food entrepreneurs. "Say, you offer lunch and dinner options to a team of 10 to 15 people in an office. It's a great deal for these employees since they wouldn't have to leave the office, and they'd have better food options than their usual take-out," he adds.
Food trucks are also still something to watch out for, says Bartolome, since it is another great entry point to food entrepreneurship. "It is not growing as fast as it should, perhaps due to the question of its identity before the local government units (LGUs). There are still no permits that can be issued to these food trucks, and there are the sanitation issues also," he adds.
2. Community-based businesses
"Traffic has given some impetus to develop more businesses within residential communities—the traffic is so bad, people don't want to go far just to get their daily needs," says Bartolome. Neighborhood convenience stores and groceries, what Bartolome calls "glorified sari-sari stores," have emerged, often backed by major wholesale suppliers such as Puregold and SuySing Corporation, through its EasyDay grocery concept.
ADVERTISEMENT - CONTINUE READING BELOW
3. Airports and condos
Airports and condominium developments can be the new hotspots for business locations, especially for franchise brands. "There are around 5,000 to 10,000 steady customers from the condo dwellers alone," says Bartolome. While condo developers have yet to be convinced of the set-up, Bartolome notes that SM Light in Mandaluyong City serves as a great example of how the set-up can work. Airports are also rich in foot traffic, yet remain an untapped location for budding entrepreneurs. "It would be great if there is a food hub like Mercato in the airports, to provide more options for people," he adds.
4. The provinces
Bartolome urges aspiring entrepreneurs to look to the provinces this year. "There are many strong franchise brands that come from provinces like Cebu, Ilo-ilo, Bacolod, and Zamboanga, among others. Also, the provinces have yet to be saturated in terms of business expansion," he explains. Mall developers, such as DoubleDragon with their CityMall, are now also looking to the provinces for their major developments. "More investors are looking to the provinces since they remain largely untapped, whereas major cities like Metro Manila have now become overly congested," he adds.
ADVERTISEMENT - CONTINUE READING BELOW
5. The Asean region
The Asean economic integration officially started last December 31, 2015. Thanks to this, more local businesses are seen to go regional and, eventually, go global. "I can see more homegrown companies and franchisors going global this year. Some of them are already getting inquiries from different parts of Asia. Philippine companies are very creative, but some are still not confident to go overseas. The Asean integration will provide them the necessary push outwards," explains Bartolome.
6. Digital platforms
Digital is the future, and more local businesses and franchisors are seeing it as something to embrace, says Bartolome. "More local franchisors are adopting online communication with their provincial franchisees, even using CCTV (closed circuit television) to monitor outlets remotely," he says. Franchisors have also taken to social media, and have even developed their own mobile apps, to better engage with their customers.
7. The millennial marketplace
With 23 being the median age of the Philippine population, businesses can't really ignore the so-called "millennial marketplace. "Younger generations are really taking over, even in business," says Bartolome, noting that millennials are very interested in entrepreneurship. "It used to be that a young franchisor or franchise would be around 28 years old; now, there are 19-year-old franchisees and they are doing pretty well," he adds. Business concepts that might appeal to this younger generation are culinary concepts, such as bakeshops and coffee shops, and software development. 
ADVERTISEMENT - CONTINUE READING BELOW