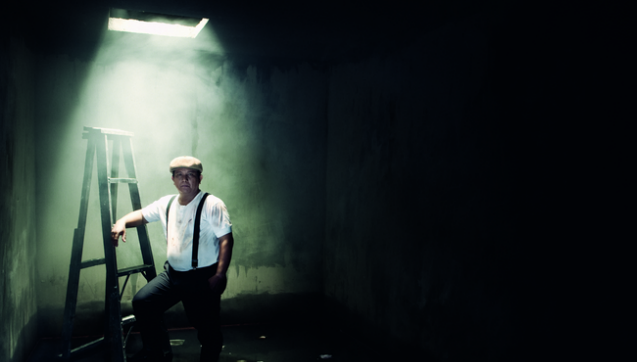 In a home or a building, what goes on in the drains and sewage lines is not top priority for homeowners and administrators. It's only when the kitchen sink or the bathroom pipes get clogged that we start remembering that they are there, realizing that to deal with congested pipes is not too pleasant a task.

Enter pipe cleaners, heroes of the hour that can do just about anything to get rid of accumulated dirt and waste in your sewers and other garbage channels. Rolando Camba and his crew at Dependable Plumbing and Siphoning Services deals with re-piping works, de-clogging sewers, drainage and waste lines and siphons septic tanks and pits. The company, started in 2008, has diversified to related carpentry and home-service works; they replace bathroom fixtures, install pumps, and clean water cistern tanks for residential, commercial and industrial installations. 

Camba says they can do all the "dirty works" in just about any establishment. A certified plumbing technical specialist, Camba has been involved in the industry for a little over two decades before he set up his own business in 2008. People sometimes wonder what made him last in this business: "It takes a little getting used to. After more than 20 years of being in this business, I don't mind the dirty work anymore," he says. 
ADVERTISEMENT - CONTINUE READING BELOW

Not an easy business
His professional experience in Saudi Arabia as a plumbing supervisor and his involvement in sewage treatment plants gave him the knowledge to run this type of business. "Hindi basta-basta ang pagpasok sa business na ito. Kailangan pag-aralan," he says. 

Septic tank siphoning and sewage cleaning can be very challenging physically. Workers who clean sewage lines and septic tanks are tied to a harness to ensure their safety—one wrong step could cost their life. Sewage and waste lines may also have hazardous chemicals, which could irritate the skin or enter the lungs of workers. Camba makes sure that his crew at Dependable wears goggles and other safety gear before venturing into any septic tank.

Proper waste disposal
Camba advises budding business owners in this industry to always prioritize proper waste disposal. While the penalty for illegal dumping of cleaned out waste material is easy to recoup given the earning prospect of this business, it could ruin one's reputation. "You must know where and how to dispose wastes. Always follow government regulations," he says. 

Properly disposing these materials in legal dumpsites could be costly, says Camba, in addition to the acquisition of siphoning equipment and trucks. But these investments will pay off in the long run, he assures.
ADVERTISEMENT - CONTINUE READING BELOW

*****
Extra: A job no one else wants

Rolando Camba, manager and owner of Dependable Plumbing and Siphoning Services, says de-clogging waste and drainage lines, something that no one really wants to do, allows them to offer their services at a high price. "Maraming businessman ang may ayaw ng trabahong ito kasi ayaw nilang madumihan ang kamay nila. Pero dahil sa dumi na 'yon, nakakapag-charge kami ng mas malaki. Okay lang sa mga clients na magbayad ng mahal basta hindi sila ang gagawa ng trabahong ginagawa namin," he explains.
ADVERTISEMENT - CONTINUE READING BELOW
Main photo by At Maculangan