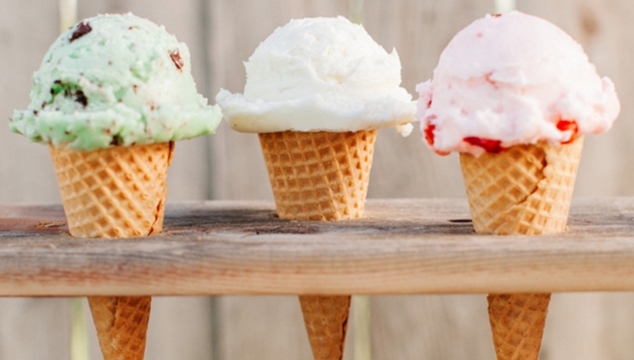 Manila, Philippines - In a tropical country like the Philippines, the market always reserves enough room for more ice cream products to satisfy consumers' insatiable appetite for desserts. There is a possibility that not only one but over 240 ice cream variants from the US may finally be launched here to shake up the competition.  
ADVERTISEMENT - CONTINUE READING BELOW
To introduce some of those products, the California Milk Advisory Board (CMAB) organized an Ice Cream Fair in Acua Verde Resort in Laiya, San Juan, Batangas on April 7. It was considered as the board's first step to market and finally bring numerous California ice cream brands to the local market.
"The ice cream fair brings different suppliers from California here to link them with customers, distributors, retailers, and importers in the Philippines," said Janet Arellano, CMAB international consultant. She said as a marketing strategy, this activity is aimed at setting differentiation to highlight and showcase the exceptional quality of products made of 100% Real California Milk.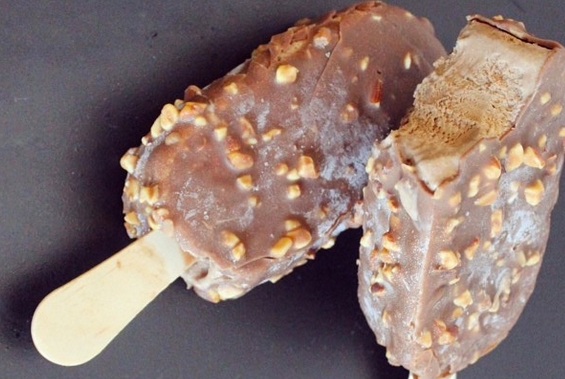 ADVERTISEMENT - CONTINUE READING BELOW
Since 1969, CMAB has been actively promoting and marketing milk products from the US dairy state. The board, under the umbrella of California's Department of Food and Agriculture, created the Real California Milk seal to guarantee the quality of the dairy products from different processors across the state.
Presently, CMAB is comprised of over 1,400 dairy farming families, who collectively own 1.78 million milking cows, each producing about 10 to 13 pounds of milk per day. There are more than 300 dairy processors carrying the Real California Milk seal, most of which are willing and ready to export their products internationally.
Now, CMAB is eyeing to bring numerous ice cream products carrying the Real California Milk seal to different Asian countries—South Korea, China, Hong Kong, Vietnam, Singapore, Sri Lanka, Thailand, Taiwan, and the Philippines.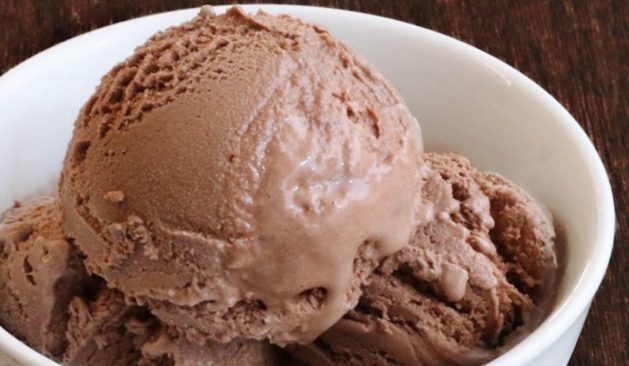 ADVERTISEMENT - CONTINUE READING BELOW
 Ice cream innovations
"California is known for innovations. There are companies that are noted for constantly innovating there: from electronics, music, arts, culture, and food," said Jon Gianini, president of HarbyrCo, a consolidator for CMAB. He said they now intend to introduce and bring their ice cream innovations to the local market.
"We understand that in the nature of the importation business, things don't happen overnight," said Gianini. "That is why CMAB is exerting extra efforts to convince potential business partners to finally bring these imported California ice cream products to the local discerning market."
This is the second ice cream fair organized by the group in the Philippines. The first was held in August last year. Arellano said they will not stop pushing their products here. CMAB is joining various trade shows in the region as well. This month, Real California Milk products will also be showcased in Food and Hotels Asia (FHA2016) in Singapore. In the second half of the year, they will be part of the World Food Expo (WOFEX) Manila.
ADVERTISEMENT - CONTINUE READING BELOW
Premium products 
Gianini said it usually takes 22 days to ship ice cream products from California to the Philippines but that does not mean that price tags will be affected to account for the costs of logistics. "There's no need to worry because in the ultimate purchase price, the fraction of logistics is very small, not even a penny per unit," he explained.
ADVERTISEMENT - CONTINUE READING BELOW
For instance, Coolhaus, one of the brands showcased in the ice cream fair, carries ice cream bars and sandwiches that cost a little less than $5 (P230.66). "Consumers will be paying the price for gourmet desserts," said Coolhaus Sales Manager Jarett Margolis. 
CMAB is also confident that its products' entry into the local market would impact the local dairy producers in a positive way. "We hope we can stimulate innovation among local market players," said Gianini.
*****
Main photo from Real California Milk's FB account; other photos from CMAB and Coolhaus' FB account