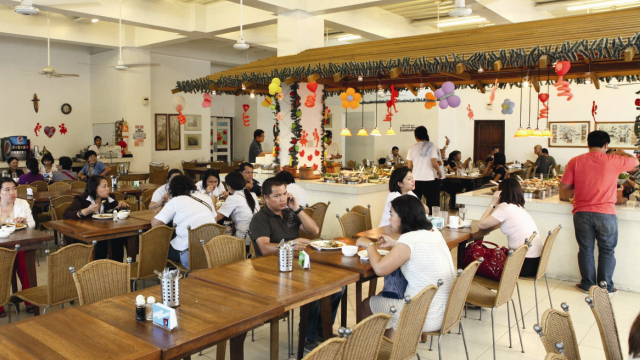 For entrepreneurs, exploring all the possibilities of their business ventures is almost second nature. A successfully established and operating business is hardly enough, so entrepreneurs seek to find new ways to maximize existing resources.


Some businesses expand vertically, meaning it develops or acquires other ventures that are integrated into its supply chain either as a supplier or a consumer of its products or services. Poultry supplier Bounty Fresh, for example, has established roast chicken retailer Chooks-To-Go, expanding downward. Horizontal integration, on the other hand, may involve the establishment or acquisition of another firm in the same industry and stage of production as the current firm. For most entrepreneurs, expanding horizontally means maximizing their current supply chain.
ADVERTISEMENT - CONTINUE READING BELOW


For instance, a restaurant's commissary can also be used to service a coffee shop, food kiosks, or another restaurant targeting a different market segment. This is how Kamay-Kainan, an eat-all-you- can restaurant chain, is maximizing its own commissary. It has recently set up another buffet restaurant in August 2010 with a similar concept but with lower pricing in order to target a different market. For instance, an all-you-can-eat meal at Carinderia Buffet costs P99 (exclusive of VAT); an additional P35 will give you a bottomless drink.


"It all started out with our Kamay- Kainan commissary, Giant Sari-Sari Store and Mini Palengke which is also along V. Luna road [in Quezon City]. After running the commissary for about three years, I found out that I could get goods and supplies at a very low cost. So I realized that another buffet restaurant could be developed at a very low price," shares Hyman Garcia, president of the Kamay-Kainan group.
ADVERTISEMENT - CONTINUE READING BELOW


For Kamay-Kainan and other establishments setting up a spin-off, the challenge is ensuring that the newcomer does not cannibalize the original establishment's customers. While Carinderia Buffet offers the same service (eat-all-you-can buffet), it cultivates a different image. "In Carinderia Buffet, [there are] no gimmicks, no frills, just plain carinderia food and lots of it. That's the image it's trying to portray. So far, the restaurant is doing very well," explains Garcia.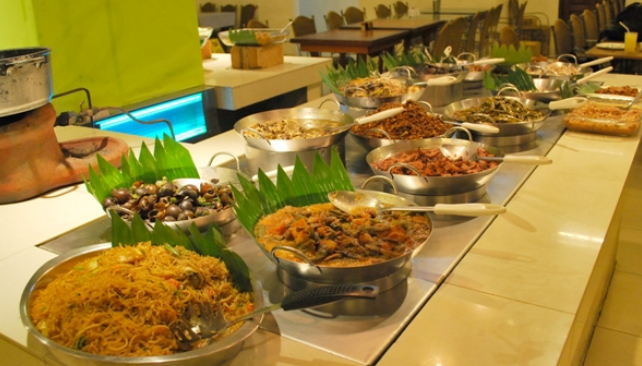 Filipinos' penchant for eat-all-you-can restaurants is mainly because of their love for food and the importance they give to value for money, explains Garcia. "Pinoys love to eat. We always value money and we think eating at buffets is worth it because there is quite an amount of food combination and variety. It is also a nice place for social gatherings."
ADVERTISEMENT - CONTINUE READING BELOW


Unlike some restaurants that invest heavily on marketing, Carinderia Buffet is more dependent on word-of-mouth. "Aside from streamers and leaflets we hand out to nearby offices, I rely purely on word-of-mouth. It has always been the case for Kamay-Kainan—we have relied only on word-of-mouth since [it] started in 1980. So I guess it's enough to gain popularity."


For Garcia, one way of securing the concept and reaching out to the market is being able to offer the service to a wider public. "It's hard to imitate a concept if there are already too many of them. So we are planning to expand Carinderia Buffet in different places, so even if other restaurants decide to imitate us, it would be difficult. We are going to give Jollibee a run for its money."


For more information about Carinderia Buffet, you can visit them at 31 V. Luna Avenue corner Mabilis Street, Quezon City 1102, or you may call them at (02)435-9196.
ADVERTISEMENT - CONTINUE READING BELOW
This article was published in the April 2011 issue of Entrepreneur Philippines.