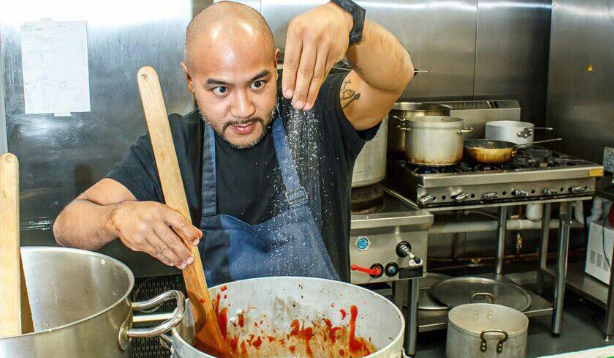 As a judge in reality TV show MasterChef Philippines, Chef JP Anglo gets a lot of screen time and rubs elbows with many A-list celebrities.  Truly, he's achieved the success many chefs could only dream of. But, unbeknownst to many, Anglo got kicked out of college three times before becoming the celebrity chef we know today.
ADVERTISEMENT - CONTINUE READING BELOW
Like most Filipinos, Anglo wanted to get a college degree before pursuing his other passions in life. But the Bacolod native found himself attending college three times—in three different universities, and with different majors. "The third time I got kicked out, my mom gave me an ultimatum: get my act together or I'm going back to the farm," Anglo shares.
Anglo took a leap of faith and chose, for the first time, what his heart has always wanted: cooking. So, he finally enrolled himself in the Center for Culinary Arts, Manila. Anglo pushed himself further when he tried his luck in Australia, getting his hands dirty by working for the top chefs in the country. 
Learning the basics
"I've always believed in learning all the basics. I've worked for free in many restaurants just to get the experience, and all my head chefs in my restaurants in Manila were my dishwashers in my restaurants in Bacolod," Anglo shares. "It humbles you, and gives you perspective on what your job really is."
ADVERTISEMENT - CONTINUE READING BELOW
When he came home from Australia, Anglo put up his own Chinese restaurant in Bacolod and eventually dove into the most competitive arena in the local culinary scene: Metro Manila.
His time on TV as a judge on Masterchef Philippines might have earned him some exposure and followers, but Anglo still had a hard time proving himself as a restaurateur. "I was just thrust into television. Most of the time, I had to pinch myself to check if I'm not dreaming. I kept asking myself what was I doing here," Anglo recalls.  "But no one really believed in me, because no one has tried my cooking yet."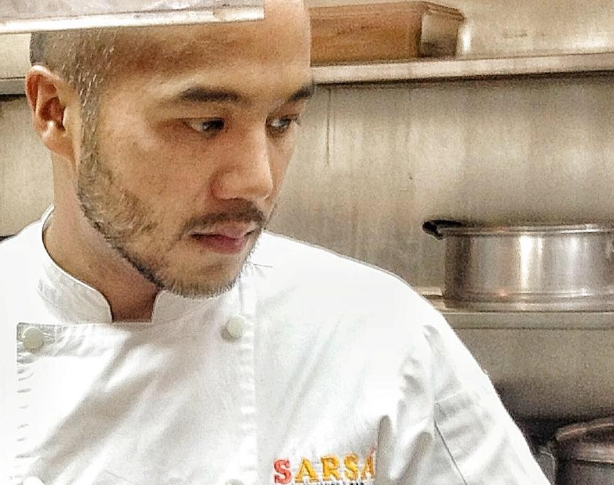 ADVERTISEMENT - CONTINUE READING BELOW
Supportive family
He searched long and hard for business partners. He even enrolled himself in a business school just to do so, all the while overlooking the people who believed in him from the start: his family. Anglo's sister, Tracie, eventually gave him the necessary resources to build his first restaurant, Sarsa, which now has three branches in Metro Manila.
"I was rejected many times; even the business plan for my Taguig branch wasn't accepted during my initial try," Anglo shares. "But you have to put your head down and your chin up. I love food, and I love cooking. It's the one thing I know I can do really well."
In an age when following your passion can blindly lead to bold choices, Anglo always keeps it real. "The food business is not easy. Most people make it a passion project—I suggest you don't. You have to learn how to do business, and if you can't do it yourself, then hire people who can."
ADVERTISEMENT - CONTINUE READING BELOW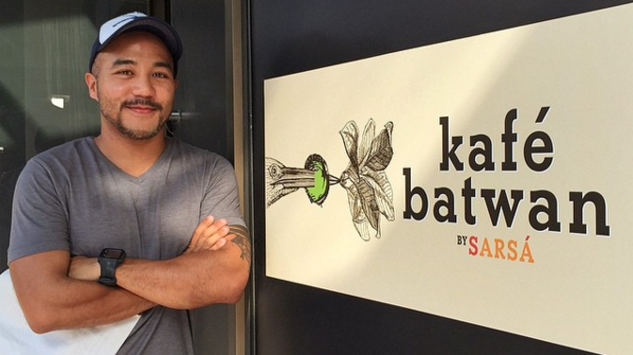 Passion on
Today, Anglo joins the roster of young Filipino chefs who are out to keep the local food scene fresh with their original, homegrown restaurant concepts. "Even if we're really competitors, we treat each other with respect. We always push each other to do better, and excel in everything they do," shares Anglo.
ADVERTISEMENT - CONTINUE READING BELOW
Indeed, this Bacolod native has gone a long way: from college drop-out, to promising young restaurateur in the local culinary scene. Anglo has since opened another homegrown food concept, Kafe Batwan, and plans to open more branches of his restaurant Sarsa.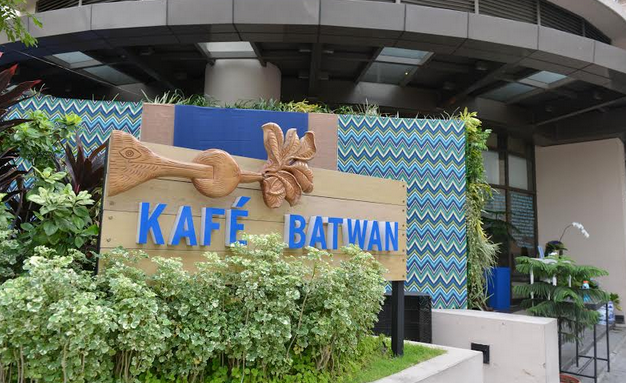 *****
Photos from Chef JP Anglo's FB and Instagram accounts; Kafe Batwan photo from Globe Platinum
ADVERTISEMENT - CONTINUE READING BELOW