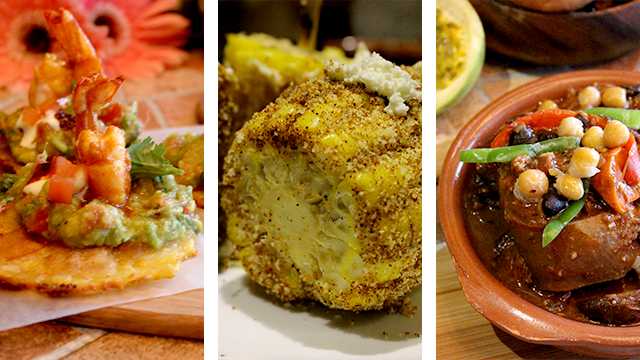 Rio, Mexico and tacos are probably the top three common things that come to mind when one thinks of South America (which is amusing, especially since Mexico is technically not part of South America; though Central American cuisine is an integral part of Latin American cuisine). The bourgeoning scene of Tex-Mex in local food has given birth to a wide array of taco places across the metro. While tacos make Tuesdays happier, some natives and fans of South America want to change the narrative and bring the whole colorful continent to Manila.
ADVERTISEMENT - CONTINUE READING BELOW
"A lot of times when people think of South American food, they automatically think of Mexican cuisine or Tex-Mex," Gabe Norwood, professional basketball player and one of the key founders of Naxional, told Entrepreneur.com.ph. "But the fact that we were able to tap in our Venezuelan and Brazilian partners, I think we are able to put out a product that is pretty diverse and hard to find."
That product is South American diner, Naxional in Uptown Place in Bonifacio Global City. Brainchild of 14 investors, a third of whom are from the continent, the restaurant features diverse food choices: from the famous Mexican street food to the daily staples of Brazil.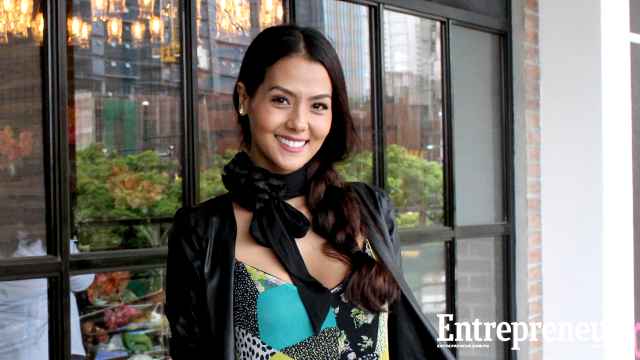 ADVERTISEMENT - CONTINUE READING BELOW
Model and restaurateur Vanessa Matsunaga-Sunga, a Brazilian native, is one of the restaurant's founders. Vanessa's mother, Gege Matsunaga, crafted the restaurant's Brazilian dishes, a cuisine mostly unknown to the local diner.
"We really took the time to have all the dishes as authentic as possible. During our soft opening, there was a demand for a specific type of meat cut called Picanha (a Brazilian dish). There was no supplier here in Manila but we found a way to offer it here," Matsunaga-Sunga shared.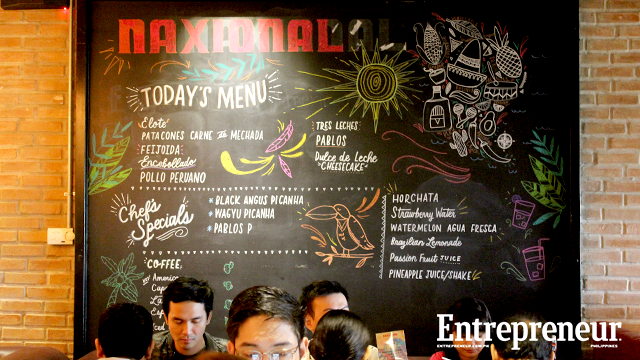 ADVERTISEMENT - CONTINUE READING BELOW
Partnering for the perfect mix
It took at least two years for the partners to give birth to the diner, a concept originally thought of by Red Crab Group's Raymund Magdaluyo. The restaurateur is the mind behind ClawDaddy and The Flying Pig. He is also co-partner in The SumoSam Group of Restaurants.
"Knowing the professional background he [Magdaluyo] brings in to the table is a great opportunity for us to learn from him and to invest at the same time," Norwood added.
The eclectic mix of races in South America seeps into Naxional's menu. It has six sections: pasabocas (appetizer), ensalata (salads), sopas (soup), brunch, entrees, asadas (grilled meat), sandwiches and desserts, with each country in the continent generously represented.
If Filipinos have adobo, the Brazilians love their Feijoada, a black bean-based stew with a healthy mix of pork ribs, ham and sausages. Puerto Rico's Patacones is also one of the diner's best-sellers with its deceivingly tasty combination of fried plantain, minced meat (a choice of beef or chicken) and a guacamole dip. Colombia, in this case, is also a clear winner among diners with their Bacon Tocino, and as the name suggests, who can go wrong with bacon?
ADVERTISEMENT - CONTINUE READING BELOW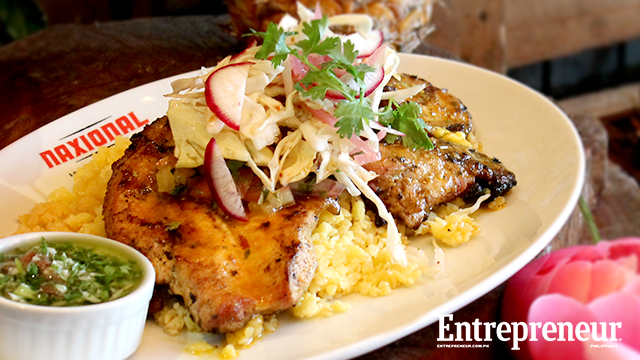 "The flavors are very similar to Filipino cuisine. I don't have worries of them [menu] fitting in and being liked [locally]. I know for certain they will be," TV host and Venezuelan Cynthia Patos said, who is similarly a restaurant partner.
The celebrity entrepreneur also concocted the diner's line of dessert offerings, a first for her.
ADVERTISEMENT - CONTINUE READING BELOW
"These are flavors I grew up with, so it's a mixture of balancing gut instinct and how I want people to experience the food," Patos said.
Big group, big trust
With a big group of investors and restaurant partners, things can get easily overwhelming, but all partners agree that communication is key.
"We are very blessed to have the group of partners that we do. I think we each bring a unique take to the dishes and to the operations," Patos said. "Some of us are either born in South America or we visited the place. We're very familiar with the palette and flavors."
Norwood, whose wife, Lei, is also a partner, said the two have been thinking of getting into the restaurant business. Having spent their honeymoon in Peru, the cuisine has captured them enough to jump into the venture.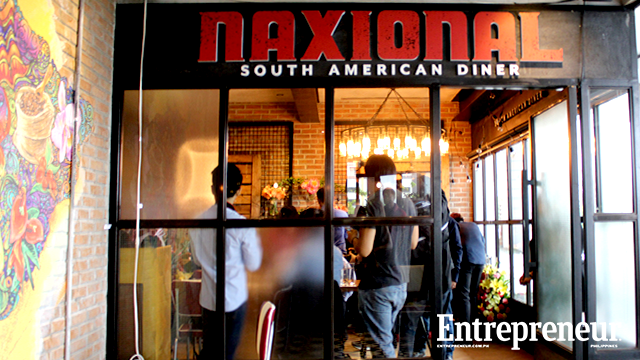 ADVERTISEMENT - CONTINUE READING BELOW
"The biggest thing is to find people you can trust. Nobody does things by themselves so you can't say 'I can do this, it's all on me,'" Norwood said.  "Surround yourself with good people who have the best interest at heart and have common ground. Nothing happens on its own so you just have to work for it."
The partners' labor of love can be seen especially with the intricate details of the diner itself. The rustic-modern feel of the diner exudes a warm and welcoming ambiance, easily making it a place of comfort for friends and family.
"Going into a business takes a lot of effort and commitment, and if you really don't have that kind of drive, then just don't do it," Matsunaga-Sunga said. "So for us, we really show that we care about our customers' feedback. We want to know what you look for, we want them to be understood and we want them to feel welcomed."
ADVERTISEMENT - CONTINUE READING BELOW