One of the greatest challenges facing many businesses is the need for office space. A great idea is what drives a business, but without a place to call home, an idea won't have the room it needs to flourish, let alone function.

Another challenge is finding a location whose address would give it instant credibility and merit approval of its target customers. An office space that is every bit impressive in name and presence as it is in practicality is necessary.

Finding a good office space can be a difficult and expensive affair, especially in major business districts. CEO Suite, a serviced business center in the heart of Makati City business district, is keen to this aspiration of companies and offers a good business address at a fraction of the regular cost.

Not to be confused with a similarly named hotel, CEO Suite is located in Makati's prominent LKG Tower, and it is as well appointed and effective as its name suggests. It is a business enabler that provides companies of any size with the administrative facilities needed to run a business. It allows clients to rent office space, furniture, supplies, Internet access, meeting venues, secretarial services, and more.

Center manager Mayves Lopez speaks avidly about how CEO Suite can help with practically every business need: "We can cater to small-and-medium-sized businesses. We have options to give clients, regardless of their budget, situation or place of origin-–for as long as they need the services of an office, from virtual offices to actual spaces, we can provide that."

CEO Suite can even help get things like legal concerns and business registration going for those who are really beginning from square one. "As part of our services, we can also help your business get off the ground. We don't just give you an office: we give you a complete business package."

The client list that CEO Suite maintains is a varied one. "We have a really mixed base of clients. Many of them are local representative offices of companies from abroad, and we also have companies based in the provinces, like Laguna and Cavite," Lopez explains.

Over 30 different office spaces are available at CEO Suite, along with meeting rooms, common areas, and service areas--all maintaining the high presentation and implementation standards of the brand. It is a sizable location, complete with a commanding 37th-floor view of the Metro Manila skyline.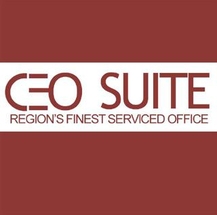 Physical office spaces aren't the only kind of services that CEO Suite offers. They also offer virtual offices for companies that don't actually need a place in Makati (such as work-from-home affairs) but can greatly benefit from having a public presence that says "our office is on Ayala Avenue, in Makati City." These virtual office packages range from simple registration and calling-card privileges to voicemail and secretarial services. CEO Suite can function as your "front desk," receiving calls and correspondence for you, while you continue working wherever you need to be.

CEO Suite is an international entity that began in Jakarta, and it now maintains locations in Singapore, Malaysia, Shanghai, and Bangkok. While the Philippine presence was established in May 2007, the home office got started 13 years ago, a testament to the pedigree and experience of the brand.

Here in Manila, CEO Suite is run by a small, yet talented team of industry experts who know exactly what businesses need. Whether you need a satellite office for your mother company located elsewhere, a swing space for when your company is renovating, or a simple business address, CEO Suite is an affordable, effective and unabashedly posh way to go about things.
ADVERTISEMENT - CONTINUE READING BELOW
To learn more about CEO Suite's offerings, make an inquiry through its online directory listing here.