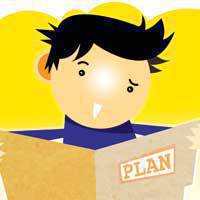 As business costs and markets get more competitive, the business that figures out how to save on costs while maintaining excellent service is king. That is why managers are increasingly finding out that looking for and unlocking profit opportunities from within their business costs can help a company trim the fat and stay ahead of the pack.

Here are some simple cost-cutting ideas on ways you can improve your company's profit and cash flow:
1. Centralize purchasing. You may be buying the same goods from different suppliers, particularly if each department seems to have its favorite suppliers. Centralize purchasing to maximize discounts through bulk purchasing power.
2. Cut the paperwork. Request monthly consolidated invoices to reduce administration costs.

3. Demand a reason. Don't accept a price increase without challenge.
4. Get a second opinion. Obtain alternative quotes on everything. Advise existing suppliers that you are going out to bid and give them a chance to reduce their prices.
ADVERTISEMENT - CONTINUE READING BELOW
5. Ask for ideas. Take advantage of your suppliers' expertise. Ask them for suggestions on how to improve the way you work together. Could ordering weekly instead of daily allow them to reduce their own administrative costs and enable them to pass the savings on?