<>A year ago, a group of young students from the Ateneo de Manila University had an idea of collaborating on an online project that will, in exchange, help other projects to get funded and come to life. Through the idea of crowdfunding, they have launched this website called The Spark Project. From there, they have proven how it takes ones' creative imagination to spark an idea – and The Spark Project to make it a sure fire.
The Spark Project is a social media platform that supports crowdfunding for "creative, innovative, and passion-driven projects." Basically, it aims to uphold Filipinos' potential and ingenuity.
During the recent Business Startup Conference, Patch Dulay, co-founder of The Spark Project said that the concept of crowdfunding is no longer a new concept today. In fact, this has long been applied in almost everywhere: from schools to our workplaces, or even at home. Hence, online crowdfunding modified the traditional concept of funding by adding leverage through social media and e-commerce. With these new high-end technologies at hand, crowdfunding can easily reach wider communities of creative talents and aspiring entrepreneurs. Moreover, crowdfunding makes it easier for donors to contribute and support.
From bright ideas
Filipinos, by nature, are very innovative – and entrepreneurial, too. "Sadly all of these innovations and enterprising ideas we have usually go to waste," Dulay said. Obviously, he is pointing to lack of available finding for the setback.
The Spark Project, according to Dulay, recognizes the fact that great ideas are just waiting to be discovered. Thus, they run a campaign page on the website where interested individuals can pitch in their ideas, which they wish to be crowdfunded. Also indicated there are detailed descriptions, including the funding goal and the time span to generate the capital. All project lists should be provided with videos, texts, and photos in order to entice the crowd to buy the idea.
To brighter reality
Realizing an idea with The Spark Project is as simple as 1-2-3, literally. So if you are online right now and with a business idea that you have always wanted to implement, (it could be related to fashion, film making, food, handicrafts, or just anything innovative), quick- click on
www.thesparkproject.com
, and get your Spark Project crowdfunded.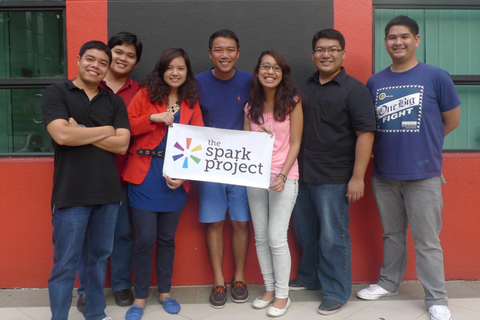 1.    In submitting an idea, go to the site and click the 'Create' button. It will direct you to an online form. Fill it out. By this time, you should have a clear project proposal ready. This gives the evaluators some basic knowledge about your Spark Project. The more compelling your story is, the greater chance your project will be sponsored or accepted.
2.    After the application was reviewed and accepted, you shall be given a 30-day marathon crowdfunding period to raise the required amount of money.
3.    Once the crowdfunding activity has been completed, you can soon start your Spark Project.

Here's the catch
Crowdfunding is more than just funding. It is also a marketing activity wherein you have to test your market. Likewise, you have an idea and still have to test that idea to find out if it is a right fit or not. As you do, you are already building your niche or community that will support and promote your idea. To put it simply, crowdfunding is basically engaging your crowd for the realization of an idea. But still, it's not every time that an idea sells to the crowd. Here are some of the things worth considering before you do crowdfunding according to Dulay:
It's very public. When crowdfunding your idea, you have to expect that there are thousands, even millions, of people out there who might see and know what you are running in your head. Some of them would probably like it, and there are others who would think otherwise. Worse some might possibly steal that good idea of yours especially because you have put a lot of details about your baby project online.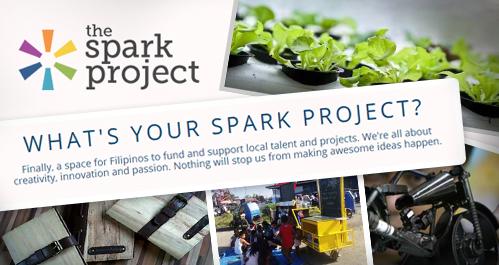 You bring the crowd with you. As you create an idea, you have to have a pool of people with you. You need to keep your sphere of influence intact. Those can be people you know who also know about your project at the same time. That way, you can share the same advocacy.
Campaign requires hard work. However, Dulay admitted and warned: "
Isa itong madugong proseso
." From sparking the idea to refining and execution, all these are so demanding of time, effort, and cash.
It is offline as it is online. Do not be limited with online interactions. Crowdfunding is offline as it is online. Either way, you can bring in people together.
Deliver what you promised. This comes with the assessment stage when you evaluate the success (or failure) of your project. You are held accountable for it. And take note, it is not just one or two persons we are talking about here – it's a huge crowd. They expect something worth rewarding from the project. Don't let their hopes fall apart.  
ADVERTISEMENT - CONTINUE READING BELOW