While the world's economy tumbles and turns, and the country continues to grapple with its own internal problems, a trend is seen in the world of business these days: the rise of corporate social responsibility.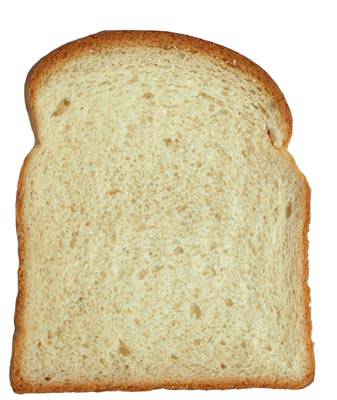 Most private enterprises in the country are now considering or starting their own corporate social responsibility programs. However, some companies also want to find a partner organization that they share a common cause with.

From small businesses to big brands - like Julie's Bakeshop - companies are now taking the corporate social responsibility route.

Just this week, the United Nations World Food Programme (WFP) and the Philippine's largest bakery chain, Julie's Bakeshop, have entered into a partnership to fight hunger in the Philippines.

Julie's Bakeshop is launching a new product called Julie's Bayan Sliced Bread, and will donate two pesos to WFP for every loaf of Julie's Bayan Sliced Bread sold.

While nationwide in scope, proceeds from this initiative will exclusively benefit school children in conflict-affected areas of Central Mindanao through WFP's Emergency School Feeding (ESF) program, which provides on-site nutritious meals in targeted elementary schools in Lanao del Norte, Lanao del Sur, and Maguindanao. WFP implements its school feeding programs in partnership with the Department of Social Welfare and Development and the Department of Education as well as the non-government organization Community Family Services International.

"Giving back to society is part of our corporate ethic at Julie's Bakeshop, and this is shown by our latest partnership with the World Food Program," said Joseph R. Gandionco, president and CEO of Julie's Franchise Corporation. "More than just bringing bread to the Filipino people, we want to enhance Filipino lives. We consider it a true measure of success by placing a healthy relationship with our customers alongside business excellence."

Julie's Bayan Bread is packaged with a WFP logo, raising awareness of WFP's central role in the fight against hunger and providing customers with an easy way to get involved.

"WFP is extremely grateful for this initiative from Julie's Bakeshop which will significantly boost our efforts to provide nutritious school meals to vulnerable children in Central Mindanao," said WFP Philippines Country Director Stephen Anderson. "This program helps keep children in school and gives them a fighting chance for education, which is key to overcoming poverty and hunger."

Julie's Bakeshop, the country's largest bakeshop chain was founded by Julia Gandionco in 1981. Julie's Bakeshop today has more than 500 branches.



ADVERTISEMENT - CONTINUE READING BELOW