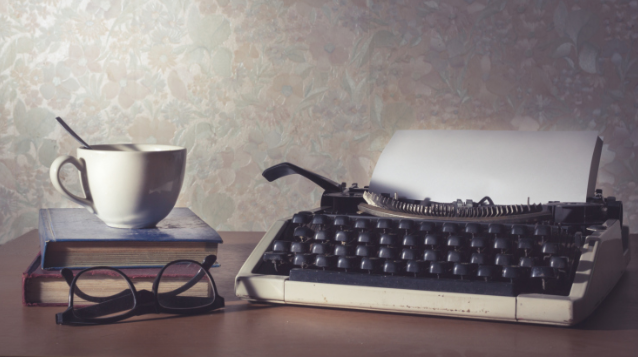 You want to write for a certain publication. You know you're good, and you have a lot to offer. Well, you'll have to get in line, because fact is, you're surely not the only one aspiring to get into the pool.
Editors get dozens of applications every day.  And the practical truth is editors would rather deal with writers they already know, because when the deadline is looming, nobody has the time to show the newbie the ropes.
ADVERTISEMENT - CONTINUE READING BELOW
But every now and then, chiefs of publications open their doors to somebody new. If you want to be that somebody, you better know who they're looking for. Meet the editorial dream team:
The story vault
Editors sometimes do run out of ideas. And if you have some good story pitches, you may prove to be an asset to the publication. If you're hoping to write for a travel magazine for instance, it would help if you're well-traveled and have been to not-so-common destinations. It'll also be a big plus for the company, because they won't have to spend to send you on an assignment.
When applying for a contributor's spot, throw in some story ideas right off the bat. Because rather than having them "keep you on file" and eventually forget you, you would want them to assign you to a story right away.
ADVERTISEMENT - CONTINUE READING BELOW
The multi-talented
What's even better than a great writer? A great writer who can take good pictures. A writer and photographer in one equals a beautiful cohesive story. It also means the publication doesn't have to hire an additional body for an assignment and thus save on cost. If you want to succeed in the business of freelance writing, it will do you good to have something extra to offer.
As a writer, you already have that creative gene in you, all you have to do is get a decent camera and learn the tricks. You don't have to be a master at it, but at least learn to take publishable photos. You may actually find that you enjoy doing it and take it up as another hobby.
The experienced
While mentoring is a noble thing, let's face it: editors do not have the time to hold your hand and guide you through. What the editor wants to do is give you the assignment without having to explain every step. So yes, experience definitely counts. Look out for internships and volunteer work to initially beef up your portfolio.
ADVERTISEMENT - CONTINUE READING BELOW
While many writers frown upon "working for free", it really is the only way to get started, especially if you're new to the business. You will need to show the editor some published works, and nobody needs to know that you did it for free.
The knowledgeable
Know the different styles and standards. See if you can identify the editor's writing style and tailor your writing towards it. Most magazines and broadsheets follow the Associated Press Stylebook (AP), while some follow the New York Times style. Also, study the different narrative forms and exposition styles. Does the publication prefer listicles or essays? Do they like first person narratives or objective reporting? Your flowery words and inspirational lines, beautiful as they may seem, may not work for a publication that is mostly picture driven.
Another thing to familiarize yourself with are the terms and practices. Know what a feature headline is or a what pull quote is. If an editor asks you for a cover sell line from your article and you ask what that is, it's a dead giveaway that you've probably never done this before.
ADVERTISEMENT - CONTINUE READING BELOW
And of course, every pro breathes good grammar and composition, because you don't want your article returned for a rewrite. More importantly, the editor does not want to have to completely rework your piece. A little grammar or typo editing here and there is forgivable, but a whole rewrite is a different story.
The insider
Know the business. Find out everything you can about the publication. Pore over all their issues to know what exactly they're looking for. This way you know what stories to pitch and what to avoid. You want to be able to offer them something that they've never written about yet. If they have, you would want to offer a different perspective.
It will also help to know more about the industry that the publication is focused on. If you're a foodie for example, it won't be difficult for you to write for a food magazine, but it won't harm you to find out more about food literature and the food magazine industry. Remember that loving food does not necessarily make you a good food writer.
ADVERTISEMENT - CONTINUE READING BELOW
The pro
We get it. You're excited. You want to put everything you got into your piece, but it may help to pull the reins a little, to distance yourself from your writing so that your article does not sound over-indulgent.
Keep in mind that you are writing for an audience now and not just for yourself. Be clear and concise and try to keep the personal stuff in your blog. Learn what is too much information to share. For instance, if you're writing a travel piece, it may be a good idea to leave out the fact that you brought your boyfriend with you to the assignment, no matter how awesome he thought the place was, unless he has some insightful moments that reveal the heart of the place.
Besides, if you're hoping for another assignment, you don't want the publishers and editors to know that you combined business with pleasure. Publications want to be sending out reporters and contributors who conduct themselves with discipline. Even as a freelance contributor, you do not get sent out to an assignment or junket just for the task of writing. In many ways, you represent the publication, so act the part and be a pro. And later on, you can expect more calls for assignments from the editors.
ADVERTISEMENT - CONTINUE READING BELOW
*****
Ana Maria Villanueva-Lykes left her job as editor-in-chief of asianTraveler magazine and as a travel columnist for a local paper in the US to answer to an even bigger boss: a demanding five-year-old. She continues to contribute for various Philippine and international publications while pixel stitching and light chasing. She has a bachelor's degree in Computer Science, a master's in Creative Writing, and a doctorate in play dates and arts and crafts.