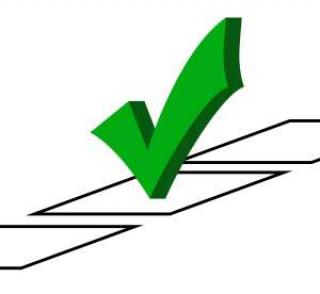 Due to the saturation of the market by so many competing products and services, the simple shotgun approach to advertising is no longer as effective as it used to be. There simply is too much "noise" to contend with in both the print and broadcast media when one has to get an advertising message across. This is why more and more businesses are turning to direct marketing to achieve their sales targets.
Drayton Bird, author of Commonsense Direct Marketing, defines direct marketing as "any advertising activity [that] creates and exploits a direct relationship between you and your prospect or customer as an individual." On the other hand, Dickie Soriano, a professorial lecturer of the John Gokongwei School of Management at the Ateneo de Manila University, looks at direct marketing as a discipline that combines advertising creativity and the force of numbers—meaning that the more precise and convincing your message and the more of your target markets that you can reach, the better your chances of making a sale.
ADVERTISEMENT - CONTINUE READING BELOW
Soriano speaks from experience, for he is also the founder and president of BCD Pinpoint Direct Marketing Inc., the country's largest full-service direct marketing agency. In the business for 18 years now, the agency specializes in creating advertising for multinational firms and large companies using the customer relationship management concept, or CRM. CRM is a measurable, highly individualized, and customer-centric marketing strategy—one that aims to make a particular brand more relevant to each consumer.
He emphasizes that direct marketing—also known as "relationship marketing," "database marketing," or "loyalty marketing"—is not the same as direct selling. He says that direct marketing involves the use of databases to directly contact individuals or market segments through direct mail, telemarketing, e-mail, or even newspapers, while direct selling uses sales representatives to promote and sell products or services door to door, as is done by such companies as Avon, Electrolux, and Sara Lee.
ADVERTISEMENT - CONTINUE READING BELOW
The precursor of direct marketing was the mail-order catalogue, which became popular in the United States towards the turn of the 19th century. Soriano explains how it worked: "You had products you wanted to sell to as many customers as possible, but didn't have the capital to put up lots of stores and to stock up on inventory. So you put out a catalog with pictures and descriptions of your products, gave price tags to the products, then told people that you would mail the products they wanted once you received their payment for them."
Among the businesses in the Philippines that aggressively pursue direct marketing are the Philippine Airlines (PAL) with its "Mabuhay Miles" client loyalty program, and Nestle Philippines. Other frequent users of direct-marketing campaigns are the bottled water processing companies, car firms, real-estate marketers, and makers of computer peripherals.
A very important element in direct marketing is database management, which is actually being done by big and small companies alike as they maintain updated records of their customers and the products or services they usually buy. However, direct marketers go one step further with those records: they evaluate the purchasing patterns and behaviors of existing customers, then use their findings to guide the company in finding new customers and in developing more focused sales pitches to them.
ADVERTISEMENT - CONTINUE READING BELOW
Soriano says that direct marketing is such an effective tool for developing customer loyalty. "It can help you manage your sukis [regular customers] much better," he says. "And you have to develop their loyalty because they are your high-value customers. Although they comprise probably only 20 percent of your market base, they are the ones that give you 80 percent of your revenue."
A major user of direct marketing is Makro, the pioneer in the self-service, cash and carry distribution system and the leading membership-only, wholesale-shopping storehouse in the Philippines. It has a total of 15 stores in various parts of the country, servicing close to 700,000 professional members consisting of hotels, restaurants, canteens, caterers, cafeterias, and carinderias—together, they are what the company calls, "HoReCa" for short—as well as sari-sari (variety) stores, which comprise about 400,000 of the total membership.
Makro, which started in 1995 as a partnership between SM Prime Investment of the Sy Group and a Dutch company, SHV Holdings N.V., is a high-volume distributor of both consumer goods and non-consumer products. It carries over 28,000 items and generates about P14 billion in annual revenues.
ADVERTISEMENT - CONTINUE READING BELOW
In May 2005, Makro waived its standard membership fee and started offering free and easy membership to its target markets. According to Juanito "Tito" Villegas, Pilipinas Makro's director for the fresh food business, their free membership campaign resulted in a 25 per cent increase in Makro's membership base. This increase brings Makro several notches nearer to its long-range objective of putting up 22 to 25 stores more in addition to its 15 at present.
Three months before putting up a new store in a particular area, Villegas explains, Makro does what it calls "process canvassing." It sends out anywhere between 50 and 70 canvasser-researchers to the area to do an intensive street-by-street survey of the existing retailers and HoReCas there. This is done for the purpose of signing them up for membership. "Conducting this house-to-house search, which we base on official local government data, is how we build up our customer base," Villegas explains.
Makro's customer development officers later screen the potential customers identified by the survey, validate and enter their demographic entries in the database, and issue the appropriate membership card to the customers based on their respective line of business.
ADVERTISEMENT - CONTINUE READING BELOW
On an ongoing basis, of course, Macro also extensively uses its customer database to determine such things as the volume of purchases of customers at a particular month, the frequency of their visits to the store, the kinds of products they usually buy, and the number of active and inactive clients for a given period.
Two other direct marketing initiatives taken by Makro to cultivate customer loyalty are its HoReCa Day Program—a special event—and its volume-rebate program for retailers. The latter gives discounted rates to specific membership groups and retailers who achieve certain target purchase levels within a specific period. The two programs are complemented by the Makro Mail, the company's bimonthly newsletter for members that also doubles up as a catalog for the company's special product offerings.
Makro's direct marketing efforts are supported by an ongoing telemarketing program, wherein the company's customer relations officers call member-customers who have been inactive for some time. "We target customers who have not gone to Makro for two to three months," Villegas says. "We ask them how they're doing. This way, we also get to know if their stores have closed down and are no longer doing business." Lately, the company also adopted a mobile phone marketing program to keep its member-customers informed of promotions, discounts, product movements, and price changes.
ADVERTISEMENT - CONTINUE READING BELOW
"Direct marketing is very important to Makro's operations," says Villegas. "In fact, we are finding it twice as effective as mass advertising."