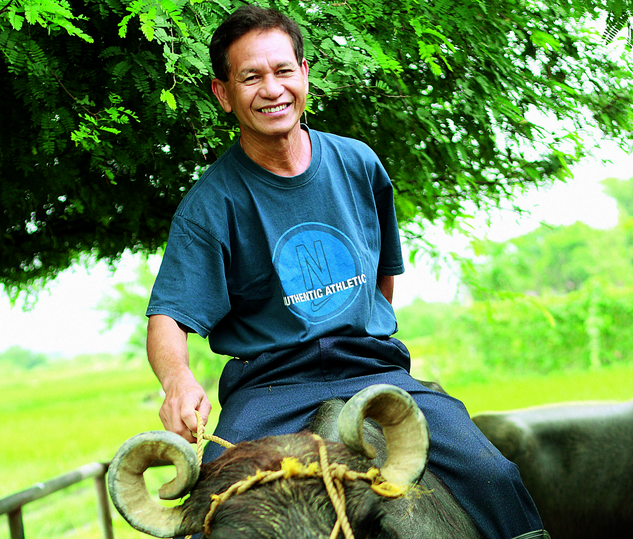 Marcelino Mislang, 61, has been exposed to farming for most of his life, yet it was not until 2000 that he discovered how lucrative a business breeding dairy carabaos or water buffalos could be.

After trying his luck as a factory worker in Manila in the 1970s, Mislang went back to San Jose City, Nueva Ecija, and took over the 2,000-square-meter tract of land handed down to him by his father. He planted rice, onions, and other vegetables and, when not busy in the farm, worked as a part-time construction worker. 

In 1983, he went to Saudi Arabia as a contract worker, sending home his earnings so they could be invested in his farm, which he was then able to expand to 10,000 sq m (or one hectare). He stayed in Saudi Arabia for a year, came back home, and later accepted other overseas construction jobs in Singapore and in Libya.

"In 1989, I decided not to work abroad anymore," Marcelino recalls. "I just continued planting onions on my farm, which by then had grown to two hectares. The P500,000 I earned from the farm helped me send my kids to school."


ADVERTISEMENT - CONTINUE READING BELOW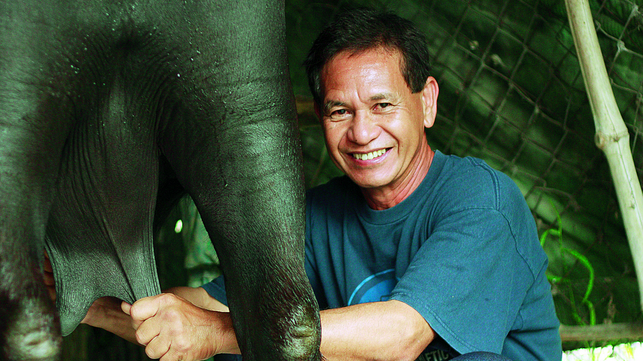 Trying dairy farming
Eventually, however, Mislang noticed that he wasn't harvesting as big a crop of onions as he had in past years. He found out that the land no longer seemed suited to growing onions.

It was at about this time that he heard about the program of the Philippine Carabao Center (PCC) lending dairy carabaos to farmers' cooperatives for breeding as a way of developing dairy enterprises at the village level. 

"I was then the chairman of our farmers' cooperative and we were able to get 25 purebred carabaos," Mislang says. "After some time, though, our other members gave up and expressed a desire to return their carabaos to the center. I offered to get them instead. Fortunately, their carabaos turned out to be heavy milk producers, so in 2003, I decided to cut down on my onion-planting and focused on breeding the dairy carabaos instead." 

Tending the dairy carabaos as a business enabled Mislang to further expand his farm to 2.4 hectares. He found out that a good milk-producing carabao could give him as much income as he could get from a half-hectare rice field (this is at the average farm-gate price of P45 a liter for carabao's milk, according to Philippine industry data compiled by the Foreign Agricultural Service of the United States Department of Agriculture). Although Mislang found it labor-intensive, dairy carabao farming thus provided him a steady income. From sales of the milk of his carabaos, in fact, he was able to recover some of his losses from his onion farming.

He says: "I've been encouraging our cooperative members to get into dairy farming, and I have also been invited to speak at lectures as a resource person. I've also talked to farmers from other towns who didn't have carabaos but are interested in getting them."
ADVERTISEMENT - CONTINUE READING BELOW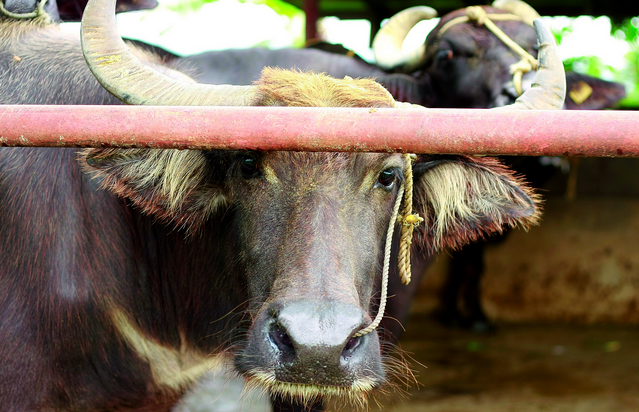 The challenge 
Mislang says it is challenging to take care of dairy carabaos. In particular, he says that it takes one person to look after four female carabaos and three calves. "In my case, I only had one staff to help me, so it was not possible for me to take care of too many carabaos," he explains.

At any rate, Mislang says he was very lucky to get very productive carabaos. This enabled him to earn as much as P110,000 from carabao's milk alone in a span of only 10 months. He observes that during the carabao's lactation period, a dairy farmer can easily earn P40,000 to P45,000 from the milk it produces. 

He is appreciative of the PCC for the free technical and medical assistance that it provides him as a dairy carabao farmer, and he relies on his cooperative's paraveterinarians to administer artificial insemination on his carabao breeders. Thus, all he needs to do is make sure that the carabaos are fed well. "Semi-confined 'yung mga kalabaw ko, so I can monitor how much milk they can produce," he says.  

The San Jose Cooperative handles the collection and processing of the raw carabao's milk into different milk products, which in turn are passed on to the Nueva Ecjia Federation of Dairy Carabao Cooperatives (NEFEDCCO), an umbrella organization of about 14 active cooperatives, which handles sales and distribution. Among the buyers of the carabao's milk are cooperatives in Batangas and some pastillas (milk candy) makers in Bulacan. 
ADVERTISEMENT - CONTINUE READING BELOW
Photos by Jun Pinzon