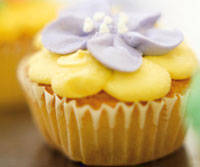 Who hasn't used an umbrella with a bank's name on it, or a mug emblazoned with the logo of an insurance company, or a pen marked with the name of some vitamins? Practically no one. That is the power of corporate giveaways, part of what is known as below-the-line advertising. (At the other end of the spectrum is above-the-line advertising, which uses print, radio, TV, and outdoor media to reach out to its target market and help keep the brand top of mind.)
Stanley Kuy got into the business of corporate giveaways in 2005 because he saw that companies of all shapes and sizes are "trying to create or retain consumer-brand partnership recall for further business opportunities" through below-the-line advertising.
Crunchie Cervantes of The Crunch Workshop, a staunch below-the-line marketing and events management practitioner, says "We noticed that more corporations are diverting ad funds into promotions and non-traditional efforts like events and sales promotions. I saw great potential in the corporate giveaways business."
ADVERTISEMENT - CONTINUE READING BELOW
The amount of investment depends on the depth of involvement in production. An option is to outsource everything and pass on the items to the clients at a markup. Depending on the volume, initial capital may be as little as P10,000 for small items such as pens or acrylic paperweights, although the downside to this is the small markup and the difficulty in customizing giveaways to the clients' exact requirements.
Cervantes spent P40,000 on a silkscreen device, initial samples, and business permits. With the silkscreen device, he was able to paint the clients' required designs on almost any surface, with mugs, garments, bags, and pens being the most popular ones. Ethel Antazo of Country Primemark already had sewing machines available, so she spent about P80,000 to produce 2,000 pieces of tote bags and cell phone pouches. A computer, printer, scanner, and a fax machine, all which would cost at least P20,000, are also needed for the business to be more efficient.
ADVERTISEMENT - CONTINUE READING BELOW
It is also helpful to invest in good quality digital camera so you can come up with good product shots to use for your own brochure. "A brochure and a list of products and services are very important," says Kuy. "Remember to make your brochure presentable and creative. Photos should be clear as they reflect the quality of your products. Your list should be extensive; you don't want to miss anything and find out that they ordered from your competitor."
GETTING STARTED 
If you decide to make your own products, you will need either some experience or training. Antazo had worked in garment production, while Cervantes took a silkscreen course at Argon Trading for P30,000, inclusive of a silkscreen device, initial printing kit, and hands-on trainings in production, marketing, and costing of all kinds of corporate giveaways.