<>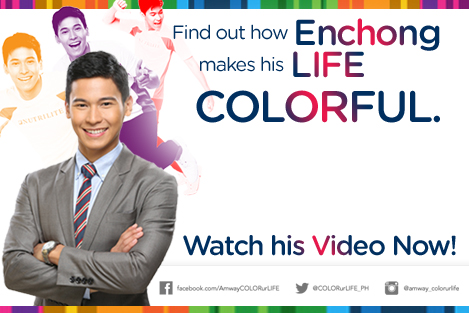 For Enchong Dee, life could not get any better. This multi-faceted individual is living his life to the fullest – all without hesitation.

Being a celebrity, model and athlete, Enchong added another item in his  "bucket list", as he ventured into a new business early this year with Amway.

Enchong stated, "I believe that life is short. That's why I do what I can and make the most out of every opportunity that's out there."

In an interview, Enchong lets everyone take a closer look of his colorful life.


ADVERTISEMENT - CONTINUE READING BELOW
Acting and Modeling
"I have always wanted to be a part of this industry," says Enchong. With a hectic schedule, he manages his day-to-day activities going to tapings, shows, appearances, workshops and dance rehearsals. It's a busy lifestyle, but there are no complaints heard from him.
"It's a tough job, but it's a job that I've always wanted,"Enchong says.
Sports
Enchong has competed in various swimming competitions, including the SEA Games and 2006 Asian Games. On the side, he does marathon running as well.
For Enchong, it's not just to maintain his fitness. He also shares his secret: "I love sports. Being physically active makes me feel alive more than anything. And I know that it is something that I'll keep on doing."
Business
Not many know this, but Enchong Dee is also a true entrepreneur. Aside from investing his money on a building, he is more than proud to be an Amway Independent Business Owner (IBO).
"I have a great career, but I also want to explore other options. I love my Amway family and I've been using their products before I even became a part of them. I believe in Amway and the business."
Being confident in this business, Enchong is certain that there are long-term rewards, as an Amway IBO.
A Colorful Life
With a handful of achievements, Enchong is more than happy with his life.
"I'm living the dream, and I couldn't ask for more. Some say it's tough, but I disagree. It's easy to balance my career and owning a business. I think I've made the right choices in life, and I also have time for sports! My life couldn't be any more colorful."
Smiling as he says his last few statements, it is clear that Enchong is happy and contented with his colorful life.