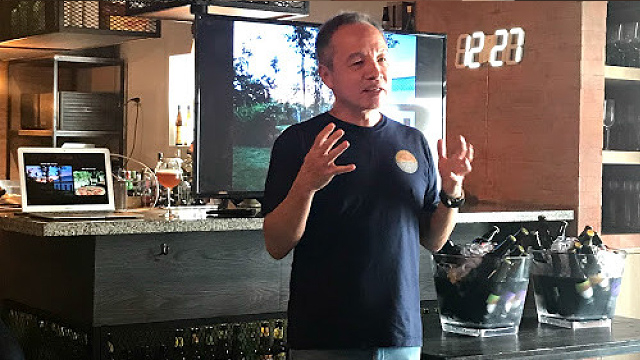 Rocky Lopa is the co-founder of local craft brewery Monkey Eagle
Most people who profess to loving beer just leave it at that—they drink it with food or on its own, at home or when they go out.
But Ricardo "Rocky" Lopa Jr. liked beer so much he made his own.
ADVERTISEMENT - CONTINUE READING BELOW
Lopa spent years working as a professional, most recently in the hospitality industry as general manager of a luxury resort in Boracay. But in 2013, he started dabbling in brewing his own beer, even buying special equipment to turn the basic ingredients of water, hops, malt and yeast into the golden brew.
"Then we said, 'If we're going to do this seriously, we better study,'" he said.
So Lopa decided to learn the art and science of brewing beer at the Siebel Institute in Chicago and the Doemens Academy in Munich, Germany. He also traveled to famous beer-drinking countries like Austria, Belgium and the Czech Republic to further hone his brewing skills. Then, together with family friend Noreen Lao, he put up Monkey Eagle Brewery back home in Manila in 2014.
"When we came back after studying, we already had our own small brewery," Lopa added. Eventually, they moved the brewery to a 1,000-square-meter place in Tagaytay. Brewing capacity increased to about 1,500 liters, which is over 70 cases of beer per batch. At 24 bottles per case, it's not a whole lot, especially when you compare it to giant commercial breweries like San Miguel, but as a craft beer, Monkey Eagle's edge is its distinctive mouthfeel and taste, things that you won't find in mass-produced beers.
ADVERTISEMENT - CONTINUE READING BELOW
Related story: Cheers to Craft Beer
"It's really more about developing the market for beer," Lopa said. "We want to partner with good bars and restaurants. We want to make it more enjoyable for people."
This is the reason Monkey Eagle partnered with Privatus, a private dining space in Pasig, to offer a beer appreciation and beer pairing event to be held on Saturday, July 7. Although the craft beer scene in Manila has grown tremendously since Monkey Eagle was founded four years ago, Lopa said they want to further educate local beer drinkers about the basics: the brewing process, the different beer styles and how each differs in taste and texture.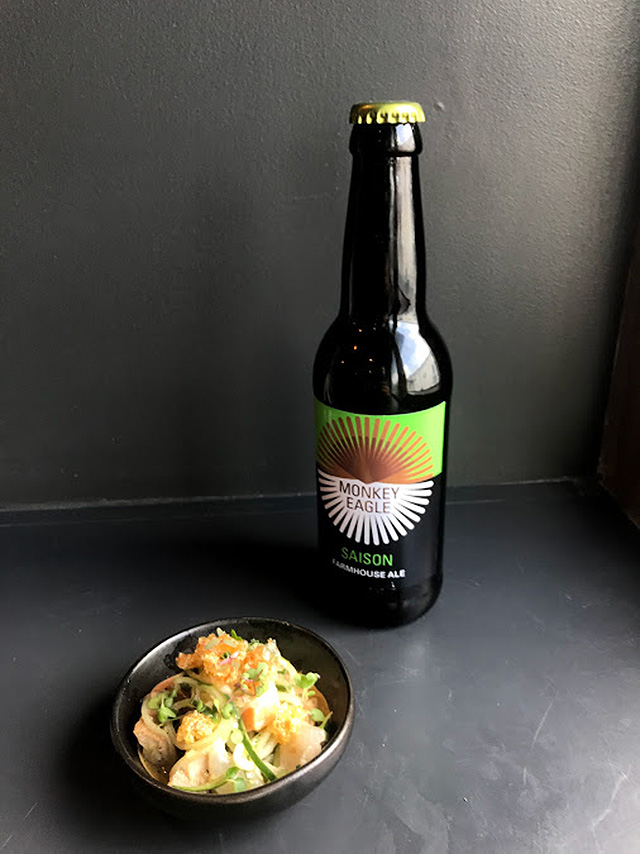 ADVERTISEMENT - CONTINUE READING BELOW
Monkey Eagle's signature ale Saison Farmhouse Ale is paired with Pork and Salmon Sinuglaw
Founded by Chef Antonio Jose "AJ" Reyes and Mark Anthony Marquez, Privatus has prepared a special menu to match the lineup of Monkey Eagle beers. For the Saison Farmhouse Ale, the brewery's signature ale, Chef AJ prepared a Pork and Salmon Sinuglaw, or a version of ceviche tossed in pickled vegetables and topped with pork and salmon crackling.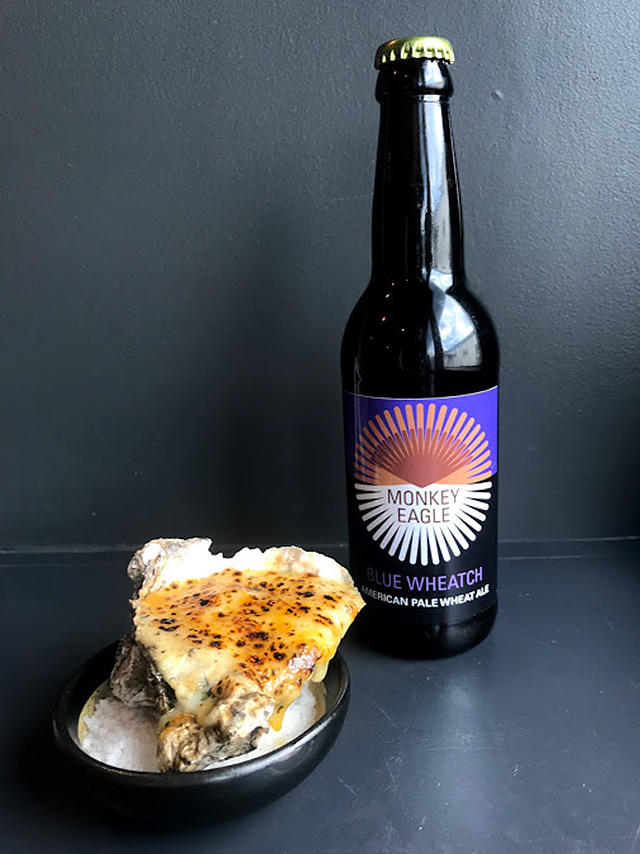 ADVERTISEMENT - CONTINUE READING BELOW
Try Blue Wheatch Pale Wheat Ale with oyster baked with four different types of cheese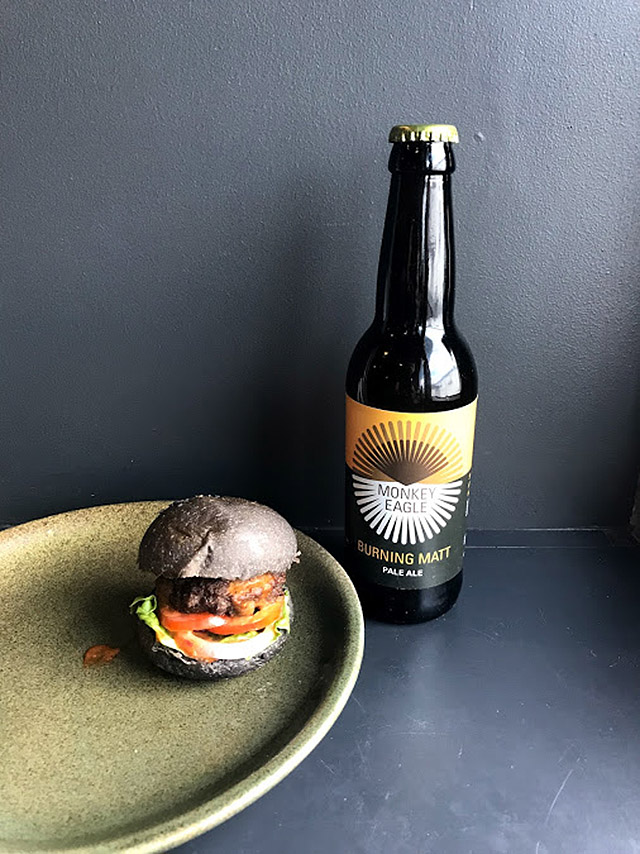 Burning Matt Pale Ale with Radical Wagyu Sliders
Blue Wheatch American Pale Wheat Ale is paired with Baked Oysters while the Burning Matt Pale Ale goes well with Privatus' Radical Wagyu Sliders, which is their version of a burger in squid ink buns.
ADVERTISEMENT - CONTINUE READING BELOW
Finally, the Potion 28 India Pale Ale is accompanied by Pickled Smoked Quail Eggs.
"We just want to bring the taste and the fun to beer-drinking in the country," Lopa said. "It's more a lifestyle than anything else. A lot of people now have at least tasted craft beer, but as full converts, or as people going out and looking for craft beers, I guess we're not there yet. But young people like new taste. I think people now are beginning to enjoy taste. That's what we want to happen, for people to discover taste."
Related story: Revolt of the Brewers: Katipunan Craft Ales Perks Up PH Craft Beer Industry
Beer Appreciation 101: The Ultimate Local Craft Beer and Food Pairing Experience" happens on July 7, 2018 at Privatus Private Dining, No. 8 F. Legaspi Street, Brgy Maybunga, Pasig City
*****
Paul John Caña is the managing editor of Entrepreneur PH