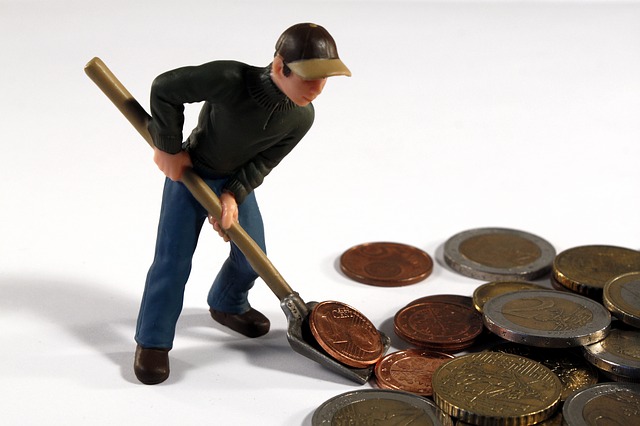 <>Knowing the kind of business that fits your interest and personality can help attain and maintain success as an entrepreneur. This was the main message conveyed by VCargo CEO and president Paolo 'The Entrep Champ' Tibig during the recently held
Big Boss Summit
at SMX Aura in Taguig City.
For him, starting a business right can bring about a significant difference. During the same event (held last July 19, 2014), he shared some insights that can serve as guide to startup entrepreneurs. Would-be entrepreneurs can start their new business by taking any of the following paths.
Creating a new venture
You can create a business from scratch using your original ideas. Find out the needs of your community, pinpoint the pain points, and start from there. "Provide solutions to your consumers' problems. That's the business that is most likely to succeed," said Tibig.
The 'Entrep Champ' also encourages entrepreneurs to find opportunities in their environment. He cited as examples famous products like Post-It and Coke, which were created accidentally.  Their creators, according to Tibig, grabbed the opportunity and turned the fortunate event into a source of profit.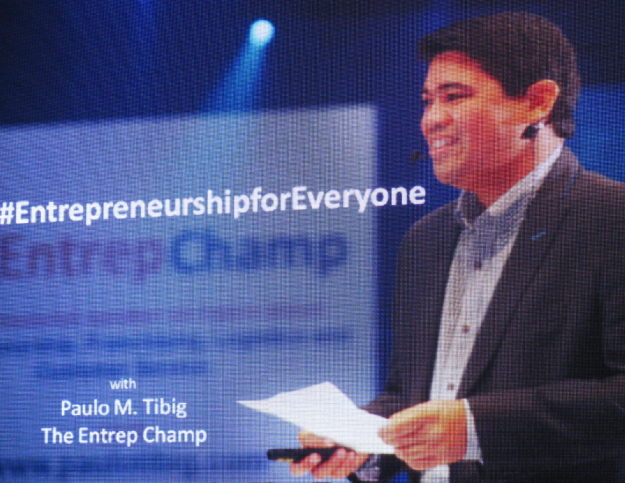 Copying an existing business
Duplicating the success of another business is another way of starting up a new company. However, Tibig recommends applying the 'orange-apple principle': accentuate the difference of your product compared to others. Be ahead of the pack. Otherwise, your business will just be the same as the rest. Enhancing or modifying the copied product is a way to differentiate from competitors.
Capitalizing on innovation
Develop new products using commonly available main component/ingredient. He cited a good example. "There are lots of malunggay in the country. Filipinos started to innovate using its leaves. They created juice, ice cream, soap, pasta, wine, bread, and lotion. Who ever thought the simple leafy vegetable will be this useful?"
Tibig added that innovating ideas is a key to becoming successful since it also brings about sustainability to a business. He advised against aiming for fads as those won't last. "Example of a fad is the Tamagotchi. Many people lined up to buy it before, but that doesn't mean it's the business to have. Entrepreneurs should learn how to sustain. One way to do it is to innovate."
Franchising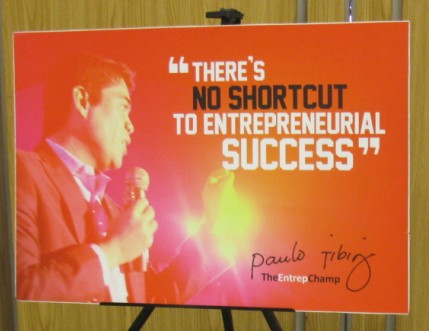 Owning a franchise is the fastest way to have a business, according to Tibig. Being a franchisee has advantages. The entrepreneur will benefit from operating a business with a recognized brand and product and he can get assistance from the franchisor in running the venture.
Moreover, Tibig warned that being an entrepreneur is not easy. He said there are no shortcuts and it takes a lot of commitment and hard work to become successful. A prayer every now and then is also helpful for those who want to succeed. "Even if you're the greatest of entrepreneurs, without divine intervention, things will not happen," he concluded.
ADVERTISEMENT - CONTINUE READING BELOW