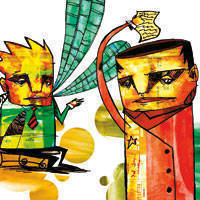 <>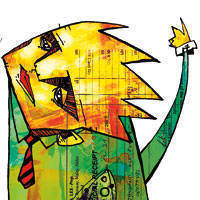 To ensure neutrality and objectivity, exit interviews are best conducted by trained human resources personnel. It is very important that the interviewer is not directly involved in the work circumstances of the employee, particularly if the reason for the resignation involves manager-subordinate issues. In fact, only if there are no issues between the resigning employee and his supervisor should the latter be allowed to conduct the exit interview.
ADVERTISEMENT - CONTINUE READING BELOW
According to Zovinita Estoconing, a human resources manager in the healthcare industry for 15 years now, there are no rigid rules on how exit interviews may be conducted. They can be done face-to-face or through a questionnaire that the resigning employee can be asked to fill out.
She says that the choice of format will depend on the personality of the resigning employee. Some people prefer a face-to-face interview because they can explain their thoughts better that way, she says, but others prefer answering written questionnaires because they are apprehensive that they might become confrontational when interviewed face-to-face.
Estoconing says that to gather more detailed information, exit interview questions are best asked open-ended rather than be answerable with a simple "yes" or "no." This means that the questions should be phrased as "what," "why," and "how" questions, and they should be asked in a way that can elicit candid and truthful responses from the resigning employee.
ADVERTISEMENT - CONTINUE READING BELOW
Santos says that gentle probing is an acceptable practice in exit interviews because it enables the interviewer to verify and validate the information given by the resigning employee. As to how long exit interviews should be, she says there is no preset time limit to them. A well-prepared interviewer usually can finish the interview in half an hour, she says, but additional time will obviously be needed when the resigning employee brings up major issues.
If an employee resigns due to animosity within the organization, forcing him or her to go through an exit interview may not be advisable as it is likely to produce a biased result. However, if the resigning employee has an open mind and clearly understands the objectives of the interview process, an exit interview can still be effectively conducted even if he or she feels animosity toward the organization.
In any case, it is always good policy to conduct exit interviews of resigning employees in all levels of the organization. They are a potent tool for finding out whether issues that lead to employee resignations are alike or dissimilar across all levels. More than that, they can provide very useful guideposts not only for resolving those issues but also for improving the organization's systems and policies.
ADVERTISEMENT - CONTINUE READING BELOW